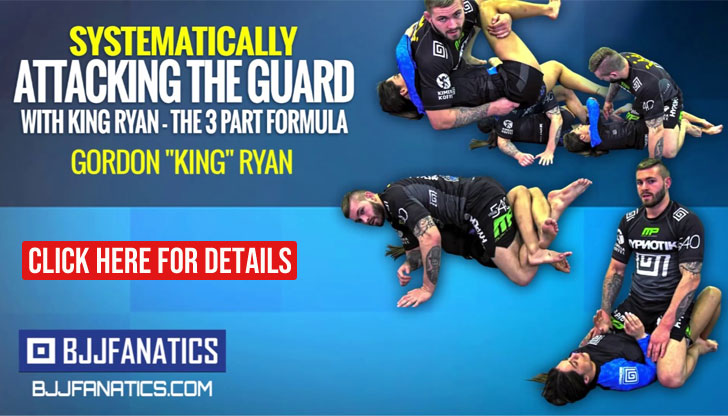 The first two months of 2017 have graced us with more amazing jiu jitsu than most fans could process, and don't expect the current flow of grappling to stagnate as we are approaching another stacked month of BJJ! The core of that sentiment is greatly stacked on the shoulders of one event: FIVE Grappling, and its Super League which will host the first Light Heavyweight Pro Invitational Gi Tournament of the promotion.
On top of their lightweight tournament set up FIVE have gone above and beyond with their superfight schedule. Pairing world champions with rising stars, exciting style match ups and the new generations, the event has an excellent mixture of ingredients to provide a top shelf entertainment.
FIVE GRAPPLING 03.2017 SUPER LEAGUE
If you are not yet up to date with the promotion's full card check below.
Date and Time
Sat, March 11, 2017
12:00 PM – 6:00 PM PST
Location
Lincoln High School Theatre
4777 Imperial Ave
San Diego, CA 92113
United States
LIGHT HEAVYWEIGHT PROFESSIONAL JIU JITSU INVITATIONAL
LUCAS BARBOSA
Lucas represents the Atos Academy, and although he is traditionally a middleweight he often tests himself in the heavier weight classes being the current IBJJF heavyweight World No-Gi champ. Lucas also goes by the nickname "Hulk" thanks to his explosive grappling style.
TANNER RICE
One of the most talented American black belts competing today, Rice comes from a family of accomplished grapplers. Currently representing the Soul Fighters association, Tanner has jumped through a few teams over the past 3 years, while being slightly inconsistent over that period. We hope being with an accomplished team such as SF will bring out the very best of Tanner, who – on a good day, is nearly unstoppable.
JOAO ASSIS
The veteran Assis is one of the most accomplished athletes on the tournament and is coming in with a very favorable winning streak, both good arguments for his success at FIVE. What he may be lacking in explosiveness at 33 years of age, he will be making in technique and experience. Expect Assis to give everyone on his side of the brackets a real hard time.
ELIOT KELLY
The biggest man on the tournament is also one of the hardest workers on the show. Kelly has a solid wrestling background, great pressure passing and is no slouch with his back to the mat. His possible clash with Nick Schrock and/or Lucas Hulk should be fun to watch for those who like a takedown battle between solid wrestling vs judo.
NICK SCHROCK
Gracie Humaita's power house is still in his early stages of being a black belt competitor, but is already headed to making his mark in the division. Schrock had an impressive run as a brown belt and is destined for great things in this division.
Nick has met a few of the names on this event's roster this year in the IBJJF circuit, coming out with mixed results. He will be focussed on making this the show that rises his name to the spotlight.
EZRA LENON
This will be Ezra's second FIVE Super League attempt at gold. He is a well known jiu jitsu figure in the American grappling circuit, particularly in no-gi thanks to his taking part in the ADCC finals.
TARSIS HUMPHREYS
Fábio Gurgel's first student from white to black belt, Tarsis is also one of the most accomplished athletes to ever compete in the medium-heavyweight division. Humphreys hasn't been as active in the tournament scene as he used to these past couple of years, but he seems to be back in business after setting his own academy in the USA.
LEANDRO LO
There are not enough superlatives to describe the extent of Lo's talent. Simply the best pound for pound athlete currently competing with the gi, and one of the best of all time. Leandro hadn't competed in a professional jiu jitsu event outside Copa Podio for quite a few years – due to his contractual bond with the Brazilian promotion, but he is back and ready to prove why he is considered the favorite to win the tournament.
PRO INVITATIONAL UNDERCARD
Black Belt Gi Match
Michael Liera Jr (Atos) vs Bill Cooper (Paragon)
Black Belt Gi Match
Tammi Musumeci (Caio Terra) vs Jena Bishop (Gracie Humaita)
Black Belt Gi Match
Francisco Iturralde (Del Mar Jiu-jitsu) vs Magid Hage (Gracie Barra)
Black Belt Gi Match
Bia Mesquita (Gracie Humaita) vs Talita Alencar (Alliance)
Brown Belt Gi Match
Catherine Perret (Checkmat) vs Gabi Mcomb (Gracie Humaita)
PRELIMS
Sean Roberts (Ralph Gracie) vs Sergio Rios (Nine Nine)
Hector Carrillo (Brazilian Top Team) vs Fabricio "Morango" Camoes
Baret Yoshida (Baret Submissions) vs Ron Henderson (Checkmat)
Richie Martinez (10th Planet) vs Fernando Machado (CMMA)
Shannon Gugerty (Honu BJJ) vs Gabe Ruediger (Godzilla MMA)
Alfredo Barum (Barum Jiu-jitsu) vs Sergio Hernandez (Baret Submissions)
Tim Pablo (Apex BJJ) vs Noah Tillis (Tillis BJJ)
Ricardo Feliciano (Checkmat) vs Morgan Mainz (Paragon)
Nathan Murphy (Honu BJJ) vs Brent Buskirk (DmBJJ)
Ricardo Rea (Alliance Eastlake) vs Mike Khatchikian (Gracie Barra Northridge)
Carl Boudro (Barum BJJ) vs Ric Centron (Carlos Faria)