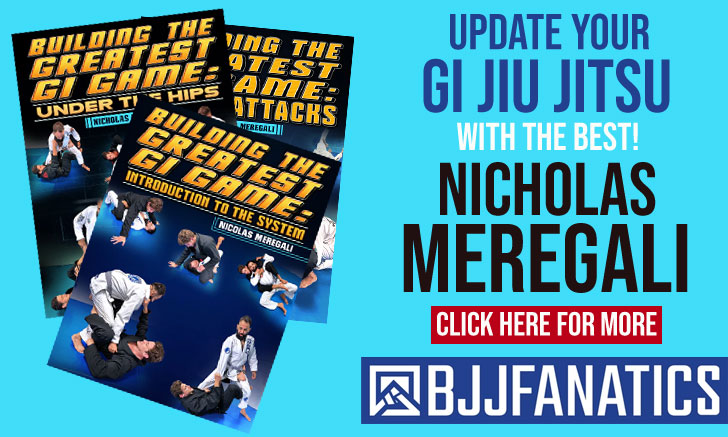 Established in late 2007, GF Team rose from the ashes of the UGF academy with Master Julio Cesar Pereira leading his troops into the unknown. Within just a little over 2 years the talented army drew their first blood at the biggest stage of our sport, the IBJJF World Jiu Jitsu Championships, with one silver and two bronze medals in 2010.
The following year Rodolfo Vieira broke out into the scene, turning all eyes to the team. This included the stare of many in the sport's international media, and even the commentators of the World Championship live stream, who at the time were not familiar with the humbling work being performed at Arquias Cordeiro street, number 478 – Meier, Rio de Janeiro by Master Julio and his students.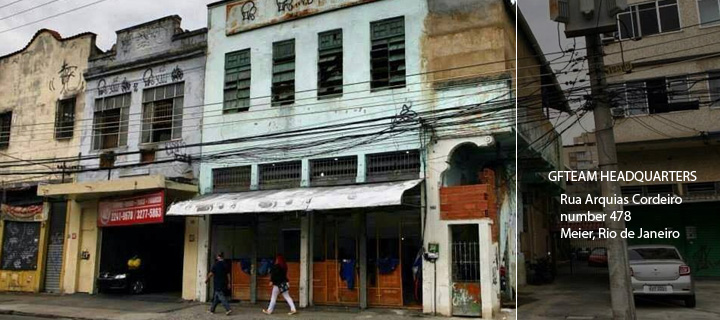 Like the unstoppable gallop of Bucephalus, GFT kept returning to the tournament stronger with each year that past, always improving on previous marks with beautiful "no nonsense" jiu jitsu. Soon Rodolfo was not the only team flag bearer as Igor Silva, Ricardo Evangelista, Vanessa Oliveira, Jaime Canuto, Vitor Silverio and countless others helped raise the standard with each year that passed.
At the very core of this formidable team is one man: The aforementioned Master Julio Cesar Pereira, a true leader who has dealt with the academy's ascendancy by himself, for the most part, unlike the majority of the high level teams in the international circuit who have several leaders.
This year, days before the World Championship, the IBJJF honoured Master Pereira with his coral belt. 7th degree in jiu jitsu, for time served as a black belt (31 years). An incredible achievement even for such an accomplished competitor and coach as is Julio Cesar. The promotion seemed to galvanize GFT's warriors, who broke all previous records in the tournament, earning 35 podium spots in 2016 and placing on the top 3 adult male and female divisions. Squashing last year's best of 20 medals, and pouring an incredible quantity of new talent into the jiu jitsu stream.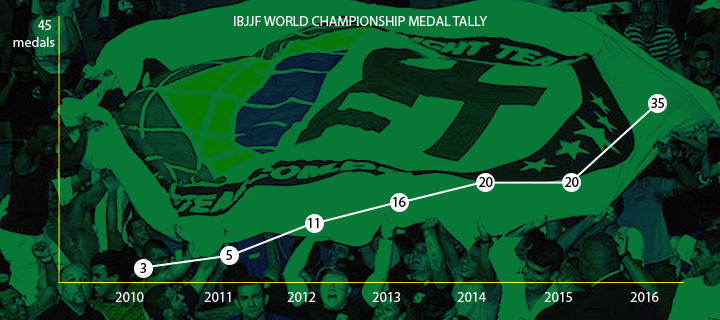 For us at BJJ Heroes, it is truly inspirational to see a coral belt with the integrity and the drive shown by Master Julio Cesar Pereira, and we could not let this go by unnoticed to our readers.
Congratulations Master Julio Cesar.
Congratulations GF Team.