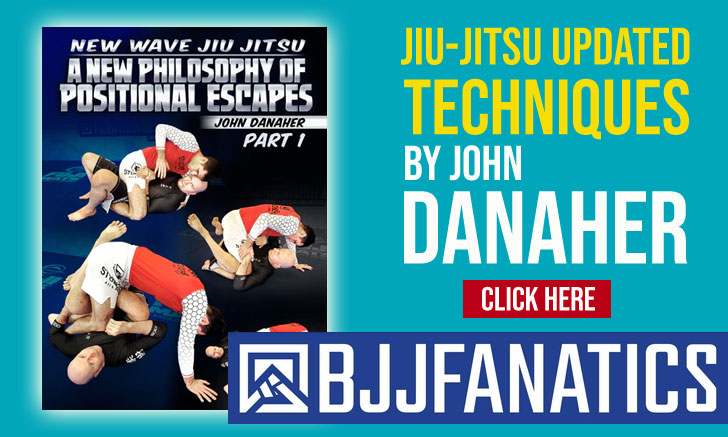 Alehander da Silva Mariano is a jiu-jitsu black belt under André Galvão, who worked extensively with Joelton "Creatina" as a colored belt, and represents the Atos Jiu-Jitsu Team in the sport's global circuit. Alehander Mariano first made waves in the grappling community as a brown belt, a time when the Rio de Janeiro native conquered numerous important medals in the International Brazilian Jiu-Jitsu Federation (IBJJF) circuit, including world titles in the Gi and in No-Gi.
Alehander Mariano Jiu-Jitsu
Full Name: Alehander da Silva Mariano
Nickname: "Aleh"
Lineage: Carlos Gracie > Reyson Gracie > Osvaldo Alves > Luis Dagmar >André Galvão > Alehander Mariano
Main Achievements:
1st Place IBJJF World Championship NOGI (2022 brown)
1st Place IBJJF World Championship (2023 brown)
1st Place IBJJF South American Championship (2022 brown)
1st Place Copa Podio – Iron Brown Belt (2021 brown)
2nd Place IBJJF Pan Championship (2023 brown)
2nd Place CBJJ Brazilian Nationals (2021 brown)
3rd Place CBJJ Brazilian Nationals (2021* brown)
* Absolute
** Weight and Absolute
Favorite Position/Technique: Open Guard & Distance Passing
Weight Division: Meio Pesado (88,30 kg / 195.0 lbs)
Team/Association: Atos
Alehander Mariano Biography
Alehander Mariano was born on September 22, 1998, in the Tijuquinha community, a slum located in the West Zone of Rio de Janeiro, Brazil, where he grew up.
As a child, Mariano was addicted to computer games but as he reached his 14th birthday he had the realization that this sedentary lifestyle would not reap benefits for himself in the future. For this reason, Alehander decided to join his neighborhood's jiu-jitsu academy under the guidance of a coach named Pochete.
Coach Pochete ended up passing away a few months after Mariano had started, which led the young Rio native to abandon grappling to focus on weightlifting & bodybuilding.
After two years dedicated to the weights room, through a conversation with his bicycle technician, Joelton "Creatina", who was also a jiu-jitsu black belt and taught locally, Alehandere was convinced to return to the mats.
A naturally talented competitor, as a purple belt, Alehander Mariano, was invited to move to the city of Guayaquil in Ecuador and teach at the Predador Academy there. Sadly, in 2020 the project closed down due to the COVID-19 pandemic and Mariano returned to Brazil where he earned his brown belt by the end of the year.
Upon his arrival back in Brazil in 2020, Mariano decided that he would no longer teach and instead, he would allocate all his resources to his improvement as an athlete. He was able to receive his USA visa in 2022, which allowed him to compete in the Northern Hemisphere that year. He fell short at the World Championships with the Gi but returned to Brazil more determined and was able to pull off the upset at the No-Gi World Championships and take his first world title.
After he won the World No-Gi title as a brown belt (2022), while in the tournament's venue, Aleh approached André and Angelica Galvão (Atos team leaders) and asked them for a chance to train with them and their workgroup. The request was accepted by the Galvao couple.
In 2023, Aleh was able to compete in the Pan American & World Championships, where he earned silver (Pan) and gold (World). His good form led to his black belt promotion by coach André Galvão on July 25, 2023.