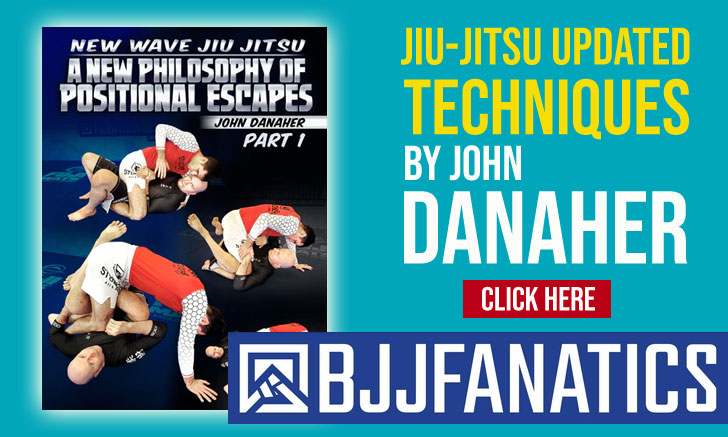 Gregor Rangel, also known as Gregor "Gracie" is a Brazilian Jiu-Jitsu black belt under Renzo Gracie and a former world champion in the lower belt divisions who also successfully ventured into mixed martial arts (MMA). Gregor is not a member of the Gracie family by blood but is the half brother of Rolles and Igor Gracie, both sons of the legendary Rolls Gracie. Gregor has also competed in freestyle wrestling with a notable win over Darryl Christian, a highly accomplished wrestler.
Gregor Gracie Jiu-Jitsu
Full Name: Gregor Rangel
Nickname: "Gregor Gracie" is not his real name, though Gregor grew up with the Gracie family and both his older brothers are Gracie's, as such the name has always been attached to Gregor.
Lineage: Carlos Gracie Sr. > Helio Gracie > Carlos Gracie Junior > Renzo Gracie > Gregor "Gracie" Rangel
Main Achievements:
2nd Place IBJJF World Championship No-Gi (2008)
2nd Place IBJJF Masters World Championship (2016)
3rd Place ADCC World Championship (2009)
Main Achievements (Colored Belts):
1st Place IBJJF World Championship (2004 & 2005 purple)
1st Place IBJJF Pan Championship (2006 brown)
1st Place IBJJF Brazilian Nationals (2005 purple)
1st Place IBJJF Brazilian Team Nationals (2003 blue, 2004 purple)
2nd Place IBJJF Pan Championship (2001 blue)
Weight Division: Peso Medio (82kg/181lbs)
Team/Association: Gracie Barra/Renzo Gracie
Gregor Gracie Biography
Gregor Gracie was born on December 26th, 1985, he is the son of Ângela (widow of Rolls Gracie) and brother to Igor and Rolles Gracie (both sons of Rolls). Gregor grew up very much in contact with the Gracie family and soon began his training which he took mainly with Rilion and Carlos Gracie Junior.
Even though Gregor was naturally talented, he did not take BJJ too seriously when growing up, it was only as he reached the purple belt that he decided to follow the career of his older brothers and live off Jiu-Jitsu. He divided most of his time between Rio de Janeiro (where his mother lives) and New York where his brothers established themselves, training at Gracie Barra in Rio while when in the Big Apple he would stay at Renzo Gracie Academy.
Already a very successful grappler, Gregor spent some time helping Renzo Gracie's IFL team in preparation for their MMA tournament. After feeling how he paired up against some of the MMA's best in everyday training, Gregor decided to take his chance in MMA. His premiere happened in 2007 with a submission victory over Josh Lydell, a pro career that ended with a 7-4-0 record.
This adopted Gracie has also successfully entered the world of fashion, having modeled for high profile campaigns such as the Marc Jacobs swimwear advert. His love life has also made the tabloids of some of Brazil's most notorious gossip magazines after Gregor's involvement with stunning Brazilian model Fernanda Paes Leme.
Gregor Gracie Grappling Record
31 WINS
BY POINTS


BY ADVANTAGES




BY SUBMISSION




BY DECISION




BY PENALTIES




BY DQ



9 SUBMISSIONS WINS
#86e620
Choke from back
22
2
#5AD3D1
Arm in guillotine
11
1
#fad11b
Collar choke
11
1
21 LOSSES
BY POINTS


BY ADVANTAGES




BY SUBMISSION




BY DECISION




BY PENALTIES




BY DQ



9 SUBMISSIONS LOSSES
#86e620
North south choke
11
1
Gregor Gracie Fight History
ID
Opponent
W/L
Method
Competition
Weight
Stage
Year
1537

Bill Cooper

Bill Cooper
L
Pts: 8x6
GQ All Star Pro
81KG
F
2006
1584

Marcelo Garcia

Marcelo Garcia
L
North south choke
Grapplers Quest
ABS
F
2007
2021

Saulo Ribeiro

Saulo Ribeiro
L
Pts: 3x0
NoGi Worlds
88KG
F
2008
2254

Pablo Popovitch

Pablo Popovitch
L
Pts: 3x0
ADCC
77KG
SF
2009
2349

Tarsis Humphreys

Tarsis Humphreys
L
Pts: 2x0
World Champ.
88KG
4F
2009
5195

DJ Jackson

DJ Jackson
L
Pts: 2x0
Boston W. Open
82KG
F
2013
5597

Leandro Lo

Leandro Lo
L
Pts: 8x2
Copa Podio
77KG
GP
2014
5606

Leandro Lo

Leandro Lo
L
Armbar
Copa Podio
77KG
F
2014
6199

Felipe Pena

Felipe Pena
L
Pts: 10x0
Copa Podio
85KG
GP
2014
6212

Luiz Panza

Luiz Panza
L
Botinha
Copa Podio
85KG
SF
2014
8257

Tanner Rice

Tanner Rice
L
Referee Decision
Grand Slam LA
85KG
4F
2015
9474

Murilo Santana

Murilo Santana
L
Triangle
NY Spring Open
88KG
F
2016
9503

Victor Silverio

Victor Silverio
L
Referee Decision
Boston Spring O.
ABS
F
2016
9889

Ricardo Rezende

Ricardo Rezende
L
Americana
Miami SPO
88KG
SF
2016
10022

Tanner Rice

Tanner Rice
L
Pts: 4x4, Adv
World Champ.
88KG
R1
2016
13166

Renato Cardoso

Renato Cardoso
L
Submission
World Champ.
88KG
8F
2017
13416

Jonathan Satava

Jonathan Satava
L
Points
NY Summer Open
88KG
SF
2017
16913

Gilbert Burns

Gilbert Burns
L
Injury
Polaris 7
88KG
SPF
2018
17738

Geo Martinez

Geo Martinez
L
Kimura
Quintet 3
ABS
SF
2018
17748

Gordon Ryan

Gordon Ryan
D
---
Quintet 3
ABS
F
2018
19189

Pedro Palhares

L
Triangle
Atlanta WO
88KG
SF
2019
23926

Isaque Bahiense

Isaque Bahiense
L
Guillotine
BJJ Bet
85KG
SPF
2020
42528

Craig Jones

Craig Jones
D
---
Quintet 4
ABS
NA
2023
1533

Jean Rotondaro

W
Kimura
GQ All Star Pro
81KG
4F
2006
1535

Jay Hayes

W
Arm in guillotine
GQ All Star Pro
81KG
SF
2006
1581

Leo Dalla

Leo Dalla
W
Points
Grapplers Quest
ABS
SF
2007
2018

Unknown

W
Katagatame
NoGi Worlds
88KG
4F
2008
2019

Marcello Salazar

W
DQ
NoGi Worlds
88KG
SF
2008
2179

Jason Ebarb

W
Collar choke
Pan American
88KG
4F
2009
2246

Murilo Santana

Murilo Santana
W
Pts: 3x0
ADCC
77KG
R1
2009
2251

Leonardo Santos

Leonardo Santos
W
Pen
ADCC
77KG
4F
2009
2256

Keita Nakamura

W
Pts: 10x0
ADCC
77KG
3RD
2009
5590

Luca Anacoreta

Luca Anacoreta
W
Pts: 4x2
Copa Podio
77KG
GP
2014
5594

Hamzeh Rasheed

W
Choke from back
Copa Podio
77KG
GP
2014
5600

S. Franceschini

W
Pts: 4x2
Copa Podio
77KG
GP
2014
5604

Gilbert Burns

Gilbert Burns
W
Pts: 4x2
Copa Podio
77KG
SF
2014
6194

Patrick Gaudio

Patrick Gaudio
W
Adv
Copa Podio
85KG
GP
2014
6207

Erberth S.

W
Pts: 0x0, Adv
Copa Podio
85KG
GP
2014
6210

Thiago Sa

Thiago Sa
W
Choke
Copa Podio
85KG
GP
2014
7324

Daniel Moraes

Daniel Moraes
W
Points
Copa Podio
ABS
SPF
2015
7884

Mike Fowler

Mike Fowler
W
Adv
Grand Slam TYO
94KG
SF
2015
7886

Faisal AlKitbe

Faisal AlKitbe
W
Referee Decision
Grand Slam TYO
94KG
F
2015
9108

Thiago Sa

Thiago Sa
W
Points
UAEJJF NYC Pro
94KG
4F
2016
9111

Wellington Godoi

W
Choke from back
UAEJJF NYC Pro
94KG
SF
2016
9112

Romulo Azevedo

Romulo Azevedo
W
N/A
UAEJJF NYC Pro
94KG
F
2016
9473

Louis Armezzani

W
N/A
NY Spring Open
88KG
SF
2016
9497

Vinicius Costa

W
Points
Boston Spring O.
88KG
SF
2016
9498

Javier Yamuni

W
Points
Boston Spring O.
88KG
F
2016
9502

Joao Paulo Soares

W
Points
Boston Spring O.
ABS
SF
2016
12377

Richard Boucher

W
N/A
Boston Spring O.
88KG
F
2017
12378

Carlos Farias

Carlos Farias
W
Pts: 0x0, Adv
Boston Spring O.
ABS
F
2017
13165

Marcos Souza

Marcos Souza
W
Pts: 13x0
World Champ.
88KG
R1
2017
15834

Josh Barnett

D
---
Quintet
ABS
RR
2018
17736

PJ Barch

PJ Barch
W
Kneebar
Quintet 3
ABS
SF
2018
17737

Amir Allam

W
Kimura
Quintet 3
ABS
SF
2018