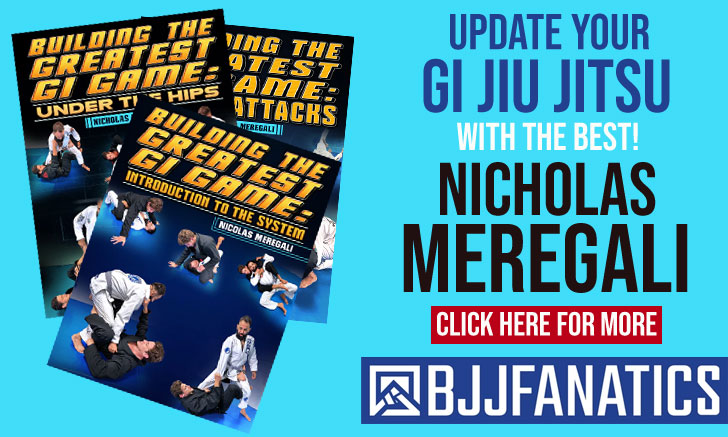 The first Swedish female black belt in Brazilian Jiu Jitsu, Ida Hansson is also one of the top competitors of her generation, having fought throughout the world, medalling in some of the world's most important grappling tournaments. Hansson fights out of the Checkmat team in Denmark (Arte Suave) one of the top high level BJJ academies in Europe.
Ida Hansson Jiu Jitsu
Full Name: Ida Josefin Hansson
Nickname: —
Lineage: Mitsuyo Maeda > Carlos Gracie > Helio Gracie > Rolls Gracie > Romero Cavalcanti >Leonardo Vieira > Ida Hansson
Main Achievements:
Rio Open Champion (2010 brown/black)
3x European Champion (2008 blue, 2011 brown/black, 2012 black)
2x Brazilian National Champion (2011 weight & open weight, brown)
2x Rio Open Silver Medallist (2011, 2010 open weight black/brown)
ADCC European Trials Winner (2011)World Cup Silver Medallist (2007 blue – CBJJO)
World Cup Open Weight Champion (2007 blue – CBJJO)
2x World Silver Medallist (2009 purple, 2011 brown/black)
European Silver Medallist (2009, 2010 open weight, brown/black)
ADCC Bronze Medallist – Finals (2011)
World Bronze Medallist (2009 open weight, purple)
European Bronze Medallist (2010)
Favourite Technique: Armbar
Weight Division: Peso Médio (69kg/152lbs)
Team/Association: Checkmat
Sponsors:
knockoutsports.dk
Koral Fight Co
Ida Hansson Biography
Ida Hansson was born on the 18th of May, 1984 in a small Swedish town named Jönköping. Ida's first experience with martial arts came at the age of 17 through Sport Ju Jitsu, a form of Traditional Ju Jutsu (Japanese Ju Jitsu) which is similar to a mix between Point Karate, Judo and Submission/BJJ. At first Ida was just looking for a form of self defence, but she started enjoying it more and more becoming very committed to SJJ.
Ida was very successful competing in Sport Ju Jitsu, being called to represent her country internationally for 2 years before leaving Sweden to study at a University in Denmark. When she arrived at Copenhagen, Hansson tried to find a good SJJ gym, but failing to do so she enlisted in a Kickboxing class. As she enjoyed the ground work of SJJ the most, she also joined a Brazilian Jiu Jitsu academy, this being her first contact with Brazilian Jiu Jitsu.
In 2007 Ida Hansson made her first trip to Brazil. She travelled from Denmark with another BJJ practitioner and avid competitor, Shanti Abelha. Abelha was going to Brazil to visit her family and to fight the Copa do Mundo (CBJJO's World Cup). Ida did not know Shanti well, but decided to take the opportunity and visit Brazil, something she had been planning for a while. The experience of training at the Fight-Zone academy in Rio de Janeiro with Ricardo Vieira helped Ida cement her interest in BJJ. She repeated the feat on many other occasions, including trips to Sao Paulo (to train with Leo Vieira) and João Pessoa (training with Helder Medeiros).
After an excellent competitive year (2011) where Ida Hansson medalled in most competitions on the BJJ calendar (European Open, Mundial, Brasileiro, ADCC), Ida received her black belt from of Leonardo Vieira. On that same day, two another two strong figures in European BJJ earned their black belts; Ida's team mates Alexander Trans and Shanti Abelha.
Ida Hansson Official Website: http://idahanssonbjj.com
Ida Hansson Fight Videos
Ida Hansson at Scandinavian Open (2009)

Ida Hansson vs Hanna Sillén

Ida Hansson ADCC European Trials Highlight

Ida Hansson competing in 2008