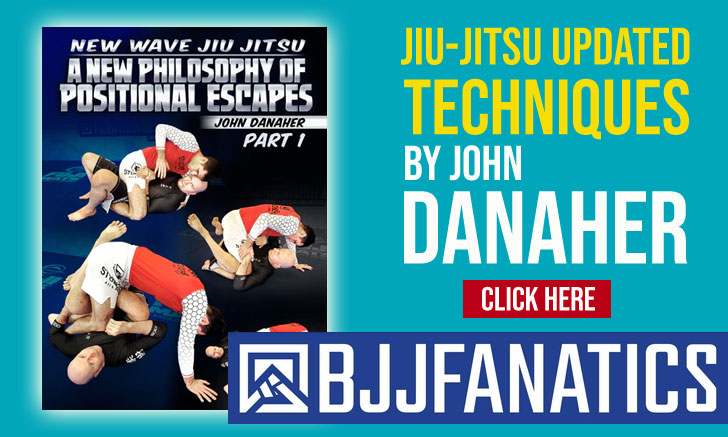 SEPTEMBER 3, 2023, this weekend another professional grappling promotion emerged on this sport's competitive scene, the Blue Collar Fight Club. An organization located in Florida, that gathered largely Floridian talent (which is plentiful) for its super fight line-up but spared few expenses to appeal to some of jiu-jitsu's biggest stars by placing a 25,000 USD prize on its inaugural tournament championship.
With a hefty sum for a reward, Blue Collar brought forth athletes such as the dynamic King of Back Takes, Mr. Roberto Jimenez, Fight Sports powerhouse Roosevelt Sousa, footlock expert Andre Porfirio, B-Team's Jay Rodriguez, World No-Gi Champion Devhonte Johnson, the always exciting Andy Varela, as well as takedown artist Elder Cruz, and current ADCC champion Giancarlo Bodoni. 8 challengers to the Blue Collar Fight Club title who put on a tremendous show for the fans.
Starting in the pole position was Giancarlo Bodoni, the most accomplished no-gi athlete on the card, who did indeed put on a flawless winning performance. Threading the line very well between being defensively sound without ever being boring, Bodoni dissected his opponents one by one, dominating Elder Cruz from start to finish, going to win a tough decision with the slippery Andy Varela, and also beating Roberto Jimenez by decision in a fun match. Roberto Jimenez was, arguably, the most exciting athlete of the tournament, always hunting for the submission with fun scrambles and an incredible aptitude for taking the back, a skill he's shown from the start of his career but seems to be always improving.
The event ran smoothly and featured plenty of great match-ups. however, if we were to make one critique of something that didn't go as well as it could, that would be the ruleset of the tournament – something we see too often in novel events. As we stand, there are literally tens of different rulesets that do little to alter the course of the matches and just make it unnecessarily harder for fans to follow. At Blue Collar, we saw yet another idea thrown in, with a mix of points and sub-only. A submission-only ruleset for the first 10 minutes followed by up to two Golden Score periods (the first athlete to score a point wins), after which, if no point is scored, the result would be decided by the judges. This choice of regulations made some matches unnecessarily long in our opinion.
The super fight portion of the event also proved to have excellent matches (credit to the matchmakers) with an array of fun exchanges in nearly every match with a possible Match Of The Night honors going to Sebastian Serpa versus Pedro Nakano, an outstanding clash worth revisiting. Below are the individual match results of the night.
OPEN WEIGHT BCFC TOURNAMENT RESULTS
Quarter-Finals:
– Giancarlo Bodoni def. Elder Cruz via sweep in R2 of golden score
– Andy Varela def. Jay Rodriguez via decision
– Roosevelt Sousa def. Devhonte Johnson via RNC
– Roberto Jimenez def. Andre Porfirio via RNC
Semi-Finals:
– Giancarlo Bodoni def. Andy Varela via decision
– Roberto Jimenez def. Roosevelt Sousa via RNC
Final:
– Giancarlo Bodoni def. Roberto Jimenez via decision
– Joao Pedro Rocha def. Marcos Oliveira (gi) via decision
– Felipe Porto def. Marco Souza via decision
– Levi McQuinn def. Niko Price via decision
– Sebastian Serpa def. Pedro Nakano (gi) via decision
– Luccas Lira def. Sean Yadimarco via decision
– Lucas Brito def. Rodrigo Francioni via decision
– JZ Cavalcanti def. Leonardo Silva via inside heel hook