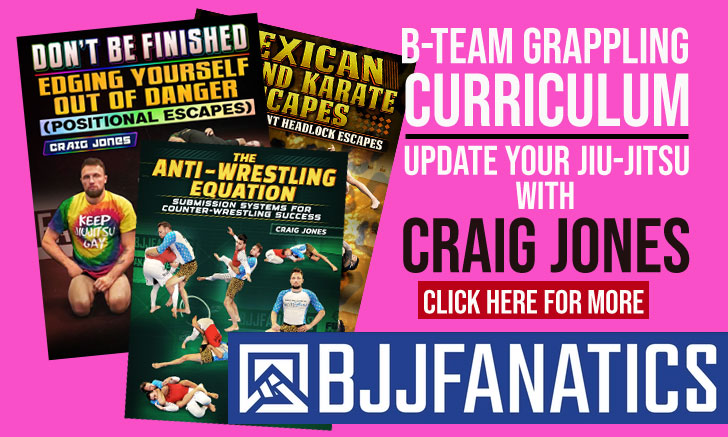 Amal Amjahid is a Belgium born black belt in Brazilian jiu jitsu (BJJ), a rank awarded by her coach Khalid Houry, being also a member of the C.E.N.S. Academy in Brussels, Belgium. Amjahid made waves in the lower belt divisions of the sport, being quickly recognized as one of BJJ's best athletes through her many wins in the International Brazilian Jiu Jitsu Federation (IBJJF) and United Arab Emirates Jiu Jitsu Federation (UAEJJF) circuits.
Amal Amjahid Jiu Jitsu
Full Name: Amal Amjahid
Nickname: N/A
Lineage: Mitsuyo Maeda > Carlos Gracie (Senior) > Helio Gracie > Flavio Behring > Patrick Chaput > Derebey Sebahatin > Khalid Houry > Amal Amjahid
Main Achievements:
1st Place IBJJF European Open (2019/2020)
1st Place UAEJJF Grand Slam Tokyo (2018)
1st Place IBJJF Copenhagen Open (2018**)
2nd Place UAEJJF Abu Dhabi Pro (2019)
Main Achievements (Colored Belts):
1st Place IBJJF World Championship (2013 blue)
1st Place IBJJF European Open (2018**/2017** brown)
1st Place UAEJJF Abu Dhabi Pro (2018 brown/black)
1st Place UAEJJF Grand Slam, London (2018 brown/black)
2nd Place IBJJF World Championship (2017 brown)
2nd Place IBJJF European Championship 2nd Place (2013 blue, 2014 purple, 2015* brown)
3rd Place IBJJF World Championship (2014 purple)
3rd Place IBJJF European Championship (2014 purple, 2015 brown)
3rd Place UAEJJF Grand Slam Abu Dhabi  (2018 brown/black)
Favorite Position/Technique: Spider Guard
Weight Division: Peso Pena (58,50 kg / 129.0 lbs)
Team/Association: C.E.N.S. Academy
Amal Amjahid Biography
Amal Amjahid was born on October 28, 1995 in Brussels, Belgium.
Being of Moroccan descent Amjahid stood out from her classmates at school, both in skin tone and size (Amal was the smallest kid in class), traits that made her a target for bullies. The poor conduct of her peers and the constant fighting during recess led to the decision of staring Amjahid in martial arts.
After brief spells training karate, judo, taekwondo and boxing, Amal felt as though none of these fighting styles helped her against larger opponents like the ones she clashed with at school. At the age of 7 Amjahid finally found a combat style she felt comfortable with, jiu jitsu.
As soon as she tried her first BJJ class Amal recognized it was exactly what she had looked for and started putting out maximum effort to improve in this activity. This included regular competition where, more often than not, Amal tested her skills in both girls and boys divisions to best challenge herself and get the most mileage out of the tournaments.
Khalid Houry (who later became Amal's stepfather) guided the young competitor throughout her career, from white to black belt. With most high end BJJ athletes travelling long distances to train in the top grappling camps around the globe (particularly in California and São Paulo), Amjahid and Houry chose to follow a different path, with Amal training exclusively in Belgium with her team.
While going through the ranks of jiu jitsu, Amal also joined the Ju-Jitsu International federation (JJIF), a federation/sport which runs parallel to Brazilian jiu jitsu, being part of the "SportAccord" and thus recognized by the Olympic Committee. Competing under the ju-jutsu newaza rules, Amjahid was able to achieve the 'athlete status' required to be sponsored by her native country. As part of Belgium's national squad Amal was able to conquer JJIF's world champion status.
Regarded as one of the toughest brown belts in the female division in 2018, Amal Amjahid was the heavy favorite to conquer the IBJJF World Championship that year. Unfortunately due to unforeseen visa issues, Amal's instructor (Houry) was barred from entering the United States to attend and corner her at the event. As Amjahid did not want to travel without her mentor, her hopes of a brown belt World title fell short.
Amjahid's courage and technical ability were rewarded on June 30, 2018 with her black belt promotion, a ceremony led by Khalid Houry.
Amal Amjahid vs Géssica Ventura (Euro Final, 2017 absolute)