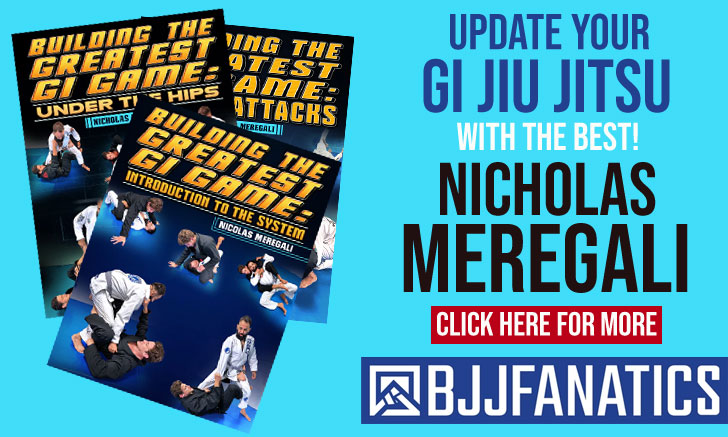 Ary Farias is a Brazilian Jiu-Jitsu black belt under Ramon Lemos, who also worked extensively with Ricardo Vieira and Ronaldo Jacaré during his lower belt grappling career. While climbing the ranks of jiu-jitsu, Farias was regarded as one of the hottest prospects in the sport, a reputation he cemented through numerous international titles in the International Brazilian Jiu-Jitsu Federation (IBJJF) which included two gold medals at the World Jiu-Jitsu Championships. After an illustrious career in BJJ, Ary Farias turned his focus towards mixed martial arts (MMA).
Ary Farias Jiu-Jitsu
Full Name: Ary de Melo Farias
Nickname: "Aryzinho" is a gentle way of saying Ary in Portuguese.
Lineage: Carlos Gracie > Carlson Gracie > Andre Pederneiras > Ramon Lemos > Ary Farias
Main Achievements:
1st Place IBJJF World Championship (2011 / 2016)
1st Place IBJJF European Open (2011)
1st Place CBJJ Brazilian Nationals (2011)
2nd Place IBJJF World Championship (2013)
2nd Place CBJJ Brazilian Nationals (2012)
3rd Place IBJJF World Championship (2012 / 2017)
Main Achievements (Colored Belts):
1st Place IBJJF World Champion (2008 purple, 2009/2010 brown)
1st Place IBJJF European Champion (2009 / 2010 brown)
1st Place CBJJ Brazilian Nationals (2007 / 2008 purple)
3rd Place IBJJF European Championship (2010* brown)
* Absolute
** Weight and Absolute
Favorite Position/ Technique: Berimbolo, Open Guard
Weight Division: Peso Pluma (64kg – 141lbs).
Affiliation/Team: Atos (Formerly Checkmat and ASLE).
Ary Farias Biography
Ary Farias was born on October 22, 1989, in Manaus, Brazil.
A sporty child from early in his career, Farias went through an array of activities before finding his "calling" for jiu-jitsu at the age of 11, at the famous ASLE Academy.
Farias' first BJJ instructor was none other than former world champion Ronaldo Jacare who taught the kid's classes at ASLE. Ary trained under Jacare's tutelage until he was 16, working with the BJJ star every day, even sharing a house with Ronaldo in the ASLE training camp.
By the time Ary got to 16 years of age he was already a huge prospect in BJJ winning every major regional tournament he entered. As Ary Farias was introduced to the adult's classes his tuition was handed to ASLES' head coach Henrique Machado, Ary's temper collided with that of the head coach, ultimately leading Ary to leave the gym. As Ary had met and befriended Alain "Finfou" in one of the many tournaments he competed at, he asked Alain if he could train with him at his gym – Fightzone Academy in Rio de Janeiro – where Alain trained under the guidance of Ricardo Vieira. "Finfou" intervened on Ary's behalf and Ricardo Vieira accepted Faria in his gym.
Moving to Rio de Janeiro Ary Farias dedicated all his time to his BJJ career, training his strength and conditioning in the famous X-Gym with Rogerio Camões and his Jiu-Jitsu with Vieira at Fightzone, the headquarters of Checkmat in Rio. This union was extremely fruitful and Ary Farias started to be regarded not only as a regional talent but as a worldwide prospect.
In his time with Checkmat Ary Farias became very close to another important "up and coming" teammate, Yuri Simões, the two established a strong friendship that led Simões' family to adopt Farias. After a few years with the Checkmat team, Ary received his brown belt from Ricardo Vieira (2009), but in an unexpected change of events, in March 2010 Ary moved to the Atos team together with his brother Yuri. Although Simões returned to Checkmat soon after the switch, Ary continued with Atos, receiving his black belt from Ramon Lemos the leader of the team, in a ceremony held in Rio Claro in November 2010.
Ary Farias Grappling Record
31 WINS
BY POINTS


BY ADVANTAGES




BY SUBMISSION




BY DECISION




BY PENALTIES




BY DQ



8 SUBMISSIONS WINS
#214eb8
Choke from back
38
3
11 LOSSES
BY POINTS


BY ADVANTAGES




BY SUBMISSION




BY DECISION




BY PENALTIES




BY DQ



0 SUBMISSION LOSSES
Ary Farias Fight History
ID
Opponent
W/L
Method
Competition
Weight
Stage
Year
2900

Augusto Mendes

Augusto Mendes
L
Pts: 4x2
World Pro.
65KG
R1
2011
3740

Isaque Paiva

Isaque Paiva
L
Referee Decision
Gramado Trials
65KG
SF
2012
3959

Laercio Fernandes

Laercio Fernandes
L
Pts: 4x4, Adv
World Champ.
64KG
SF
2012
4779

Gabriel Moraes

Gabriel Moraes
L
Adv
World Champ.
64KG
F
2013
9940

Paulo Miyao

Paulo Miyao
L
Pts: 4x2
World Champ.
64KG
F
2016
12857

Isaac Doederlein

Isaac Doederlein
L
Adv
Las Vegas Open
70KG
F
2017
13077

Mikey Musumeci

Mikey Musumeci
L
Pts: 10x10, Adv
World Champ.
64KG
SF
2017
16460

Mikey Musumeci

Mikey Musumeci
L
Pts: 4x0
World Champ.
64KG
F
2018
16742

Joao Miyao

Joao Miyao
L
Points
ACBJJ 14
60KG
SPF
2018
17691

Endres Barbosa

Endres Barbosa
L
Pts: 0x0, Adv
Brasileiro NoGi
73KG
SF
2018
22804

AJ Agazarm

AJ Agazarm
L
Referee Decision
F2W 133
70KG
SPF
2019
29680

R. Evangelista

R. Evangelista
D
---
UFC Inv.
ABS
RR
2021
2842

Ikuta Makoto

W
N/A
European
64KG
SF
2011
2844

Bruno Malfacine

Bruno Malfacine
W
Pts: 6x4
European
64KG
F
2011
2938

Fernando Resende

W
Pts: 4x0
World P. NoGi
64KG
R1
2011
2952

Leandro Martins

Leandro Martins
W
Points
Brasileiro
64KG
SF
2011
2953

Gabriel Moraes

Gabriel Moraes
W
Pts: 2x0
Brasileiro
64KG
F
2011
3009

Dai Yoshioka

W
Pts: 2x0
World Champ.
64KG
RDS
2011
3104

Pablo Silva

Pablo Silva
W
Pts: 2x2, Adv
World Champ.
64KG
4F
2011
3135

Samir Chantre

Samir Chantre
W
Pts: 3x0
World Champ.
64KG
SF
2011
3937

Kouhel Ebashi

W
Botinha
World Champ.
64KG
R1
2012
3948

Daniel Beleza

Daniel Beleza
W
Botinha
World Champ.
64KG
R2
2012
3955

Carlos Esquisito

Carlos Esquisito
W
Pts: 2x2, Adv
World Champ.
64KG
4F
2012
4774

Laercio Fernandes

Laercio Fernandes
W
Pts: 6x0
World Champ.
64KG
4F
2013
4777

Yukinori Sasa

Yukinori Sasa
W
Adv
World Champ.
64KG
SF
2013
9414

Severi Nenonen

W
N/A
Rome Open
70KG
4F
2016
9415

Ashley Williams

Ashley Williams
W
Pts: 14x6
Rome Open
70KG
SF
2016
9881

Jose Gallardo

W
Choke from back
Miami SPO
70KG
F
2016
9935

Gabriel Moraes

Gabriel Moraes
W
Pts: 2x0
World Champ.
64KG
4F
2016
9938

Hiago George

Hiago George
W
Referee Decision
World Champ.
64KG
SF
2016
12855

Jonathan Buren

W
N/A
Las Vegas Open
70KG
SF
2017
12950

Orlando Silva Jr

W
Choke from back
San Diego Open
70KG
SF
2017
12951

Fabbio Passos

Fabbio Passos
W
Kneebar
San Diego Open
70KG
F
2017
13068

Paulo Santana

W
Choke from back
World Champ.
64KG
8F
2017
13073

Samir Chantre

Samir Chantre
W
Pts: 13x0
World Champ.
64KG
4F
2017
16325

Kaio Cesar

W
N/A
San Diego Open
70KG
4F
2018
16327

Jonathan Buren

W
N/A
San Diego Open
70KG
SF
2018
16339

Joao Somalia

Joao Somalia
W
Kneebar
ACBJJ 13
60KG
SPF
2018
16449

Eduardo Yezeguie

W
Estima lock
World Champ.
64KG
R1
2018
16455

Rene Lopez

W
Pts: 0x0, Adv
World Champ.
64KG
4F
2018
16459

Joao Miyao

Joao Miyao
W
Pts: 2x0
World Champ.
64KG
SF
2018
17683

Vitor Matos

W
Points
Brasileiro NoGi
73KG
8F
2018
17690

Thiago Gaia

Thiago Gaia
W
Pts: 0x0, Pen
Brasileiro NoGi
73KG
4F
2018
Ary Farias vs Adriano Dida

Ary Farias vs Marcio Santos

Ary Farias vs Bruno Célio

Ary Farias vs Bruno Malfacine