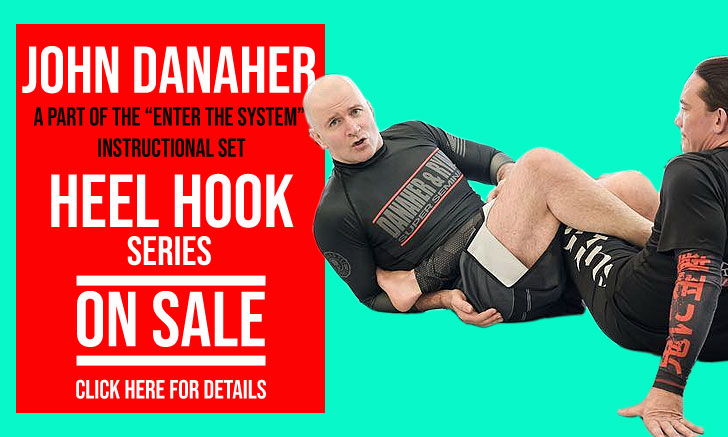 Dany Gerard is a Brazilian jiu jitsu black belt under Mike Fowler, being also the first high level submission grappler ever produced by Tahiti. One of the top ultra heavyweight competitors of his generation, Gerard is also the leader of Tahitian Top Team, one of the leading academies in the French Polynesia, as well as a representative of the prestigious Atos academy – when competing in international events.
Dany Gerard Jiu Jitsu
Full Name: Dany Guy Steve Gerard
Nickname: n/a
Lineage: Mitsuyo Maeda > Carlos Gracie > Helio Gracie >Rickson Gracie > Jorge Pereira > Leo Dalla > Lloyd Irvin > Mike Fowler > Dany Gerard
Main Achievements:
IBJJF World No-Gi Champion (2011 blue, 2012 purple)
IBJJF Pan American Champion (2014 purple)
IBJJF Asian Open Champion (2012 purple, 2015 weight + absolute)
IBJJF World No-Gi Championship Runner-up (2013 purple absolute)
IBJJF European Open Championship Runner-up (2015 brown)
IBJJF World No-Gi Championship 3rd Place (2012 purple absolute, 2013 purple)
IBJJF European Open Championship 3rd Place (2015 brown, 2014 purple)
IBJJF Pan American Championship 3rd Place (2016 brown)
Favorite Position/Technique: Lapel Choke
Weight Division: Pesadíssimo (+100kg/221lbs)
Team/Association: Atos – Tahitian Top Team
Dany Gerard Biography
Dany Gerard was born on September 12th, 1986 in Wissembourg – France, moving to Tahiti (French Polynesia) at an early age, settling in the overseas collectivity of the French Republic.
Brazilian jiu jitsu entered French Polynesia in 2004, slowly but steadily growing within local culture. By 2006 the martial art reached Dany, through friends who were already training with Tahiti's BJJ pioneer, Tamatoa Parker – Rocian Gracie's student. Gerard started with Parker, grappling for over 1 year and earning his blue belt. The jiu jitsu experience was however short lived at the time, as he eventually drove away from the sport and stopped training altogether.
Gerard returned to jiu jitsu in 2011, this time under the guidance of Flavio Torres, the first instructor to truly believe in Dany Gerard's potential; who also promoted Dany to purple belt. Even though Torres instilled in Gerard the desire to follow career in the sport, Flores ended up returning to Brazil leaving the Frenchman to train on his own and without the guidance of a head instructor. This would change once Mike Fowler appeared in Tahiti.
Fowler would assume the lead of Gerard's grappling development when Dany was a purple belt, helping him with his training and linking the Polynesian resident with the world famous jiu jitsu team, Atos.
As a part time competitor, Dany endured a rigorous schedule which allowed him to continue developing his career outside BJJ while also running French Polynesia's biggest grappling academy (Tahitian Top Team), providing for his family and his needs as an athlete. His incredible efforts led to his black belt promotion, from the hands of Mike Fowler on June 2015.
On his first competition as a black belt, the IBJJF Asian Open, Gerard put on a stellar performance by winning both his weight class and the open weight, cementing his status as a ultra-heavyweight contender in the sport.
Banner picture Antonio Quichocho.
Dany Gerard Grappling Record
37 WINS
BY POINTS


BY ADVANTAGES




BY SUBMISSION




BY DECISION




BY PENALTIES




BY DQ



14 SUBMISSIONS WINS
#f58822
Bow and arrow
7
1
17 LOSSES
BY POINTS


BY ADVANTAGES




BY SUBMISSION




BY DECISION




BY PENALTIES




BY DQ



2 SUBMISSIONS LOSSES
#86e620
Choke from back
50
1
Dany Gerard Fight History
ID
Opponent
W/L
Method
Competition
Weight
Stage
Year
9316

Leandro Lo

Leandro Lo
L
Cross choke
Pan American
ABS
R2
2016
9486

Felipe Pena

Felipe Pena
L
Injury
World Pro
ABS
4F
2016
9596

R. Evangelista

R. Evangelista
L
Referee Decision
World Pro
O94KG
4F
2016
10001

Gustavo Dias

Gustavo Dias
L
Referee Decision
World Champ.
O100KG
R1
2016
10024

Rodrigo Cavaca

Rodrigo Cavaca
L
Pts: 0x0, Adv
World Champ.
ABS
R2
2016
11986

Leandro Lo

Leandro Lo
L
Pts: 2x0
Pan American
ABS
4F
2017
12128

Rodrigo Cavaca

Rodrigo Cavaca
L
Pts: 4x4, Adv
Pan American
100KG
4F
2017
12897

Leandro Lo

Leandro Lo
L
Pts: 2x0
World Champ.
ABS
8F
2017
13070

Luiz Panza

Luiz Panza
L
Pts: 2x0
World Champ.
100KG
4F
2017
13188

Diego Ramalho

Diego Ramalho
L
Pts: 6x4
American NG Nats
ABS
4F
2017
13632

Gustavo Dias

Gustavo Dias
L
Pts: 2x2, Adv
San Diego Pro
O94KG
4F
2017
13692

Max Gimenis

Max Gimenis
L
Pts: 0x0, Adv
Grand Slam LA
110KG
SF
2017
13694

Gustavo Dias

Gustavo Dias
L
Pts: 2x0
Grand Slam LA
110KG
3RD
2017
14544

Joao Rocha

Joao Rocha
L
Pts: 0x0, Adv
NoGi Worlds
O97KG
4F
2017
14820

Diego Ramalho

Diego Ramalho
L
Pts: 2x0
Los Angeles Open
ABS
SF
2018
15234

Max Gimenis

Max Gimenis
L
Pts: 8x2
Pan American
O100KG
8F
2018
19208

Max Gimenis

Max Gimenis
L
Choke from back
Pan American
O100KG
4F
2019
8002

Charles Gaspar

W
Armbar
Asian Open
O100KG
F
2015
8003

Luis Felipe

W
Kimura
Asian Open
ABS
R1
2015
8004

Bruno Amorim

Bruno Amorim
W
Lapel choke
Asian Open
ABS
4F
2015
8005

Howon Jung

W
Armbar
Asian Open
ABS
SF
2015
8006

Rodrigo Caporal

Rodrigo Caporal
W
Points
Asian Open
ABS
F
2015
9293

Pedro Moura

W
Pts: 2x0
Pan American
O100KG
8F
2016
9297

Abraham Marte

Abraham Marte
W
Choke
Pan American
O100KG
4F
2016
9302

Steven Patterson

W
Armbar
Pan American
ABS
R1
2016
9456

Marcos Costa

Marcos Costa
W
Points
World Pro
ABS
R1
2016
9465

Arturo Espies

W
Americana
World Pro
ABS
R2
2016
9479

Kevin Mahecha

Kevin Mahecha
W
Pts: 2x0
World Pro
ABS
8F
2016
9591

Gabriel Lucas

Gabriel Lucas
W
Referee Decision
World Pro
O94KG
R1
2016
10930

Thomas Mcmahon

W
Pts: 2x0
SJJIF Worlds
ABS
4F
2016
10932

Thiago Reinaldo

W
Bow and arrow
SJJIF Worlds
ABS
SF
2016
10934

Thiago Reinaldo

W
Verbal tap
SJJIF Worlds
O94KG
F
2016
10936

Thomas Mcmahon

W
Pts: 16x0
SJJIF NG World
ABS
SF
2016
10937

Louis Villareal

W
Kimura
SJJIF NG World
ABS
F
2016
11790

Joaquim Mamute

W
DQ
Copa Podio
110KG
SPF
2017
11972

Alexandro Ceconi

W
Pts: 7x2
Pan American
ABS
R1
2017
11980

Marcio Andre

Marcio Andre
W
Armbar
Pan American
ABS
8F
2017
12123

Jared Dopp

Jared Dopp
W
Pts: 15x2
Pan American
100KG
8F
2017
12127

Felipe Bezerra

Felipe Bezerra
W
Referee Decision
Pan American
100KG
4F
2017
12887

Antonio Junior

W
Armlock
World Champ.
ABS
R1
2017
13064

Rodolpho Bonfim

W
Pts: 4x2
World Champ.
100KG
8F
2017
13180

Matt Kirchwehm

W
N/A
American NG Nats
98KG
F
2017
13182

Valdir Araujo

W
N/A
American NG Nats
ABS
R1
2017
13224

Christopher Engle

W
N/A
American Nats
100KG
SF
2017
13225

Gabriel Procopio

W
N/A
American Nats
100KG
F
2017
13229

Yan Lucas

Yan Lucas
W
N/A
American Nats
ABS
R1
2017
13234

Valdir Araujo

W
N/A
American Nats
ABS
4F
2017
13689

Gustavo Dias

Gustavo Dias
W
Pts: 4x0
Grand Slam LA
110KG
4F
2017
14777

Aaron Johnson

Aaron Johnson
W
Pts: 0x0, Adv
US National Pro
110KG
SF
2018
14780

Leo Davila

W
Pts: 5x4
US National Pro
110KG
F
2018
14813

Joseph Moku

W
DQ
Los Angeles Open
O100KG
SF
2018
14814

T. Gaia

W
Pts: 8x2
Los Angeles Open
O100KG
F
2018
14816

Manuel Alejandro

W
Armbar
Los Angeles Open
ABS
R1
2018
14819

Thomas Kozlowski

W
Kimura
Los Angeles Open
ABS
4F
2018
Dany Gerard vs Gallegos

Dany Gerard 2015 Asian Open Highlight