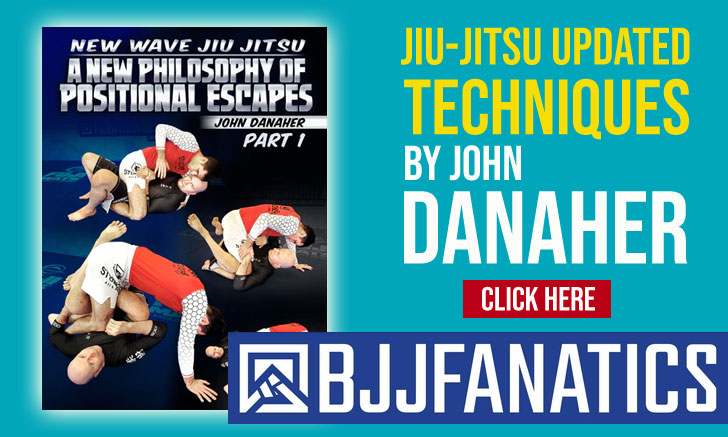 Widely regarded as the second most important tournament in Brazilian jiu jitsu's sporting calendar, the 2016 International Brazilian Jiu Jitsu Federation (IBJJF) Pan American Championship took place on March 17th, 18th, 19th and 20th, bringing 1000's of athletes to the Walter Pyramid in California.
Below are the results of the this year's tournament:
BJJ Pan American 2016 Results
Location:
University of California Irvine
100 Bren Event Center
Irvine
CA, USA – 92617
Rooster Weight:
Michael Musumeci vs Lucas Pinheiro: 6×3 Points
Musumeci got his guard passed early on, but was able to maintain his composure and take the back of the Brazilian athlete, earning himself his first important trophy at black belt.
Mickey's Championship route:
1/4F Tomoyuki Hashimoto (2×2 points + advantages)
SF Joao Somalia (choke from the back)
Light Featherweight:
Joao Miyao vs Gabriel Moraes: 2×0 points
Uneventful match, Miyao took the victory by two points from a sweep.
Miyao's Championship route:
1/4F Tsuyoshi Tamaki (choke from the back)
SF Vitor Paschoal (choke from the back)
Featherweight:
Paulo Miyao vs Osvaldo Moizinho: 6×6 points + advantages
Good final with plenty of action. The two grapplers exchanged sweeping sequences throughout the final with the Miyao securing the gold medal in the end.
Miyao's Championship route:
R1 Jordan Gomez (choke from the back)
1/4F Jon Van Buren (15×2 points)
SF Bruno Frazatto (4×2 points)
Lightweight:
Edwin Najmi vs Francisco Iturralde: Footlock
Incredible performances by both athletes throughout the day. In the end, Najmi secured a quick finish with a straight footlock variation.
Najmi's Championship route:
R1 Rafael Mansur (0x0 + advantage)
1/4F Michael Liera (4×4 + advantage)
SF Rodrigo Freitas (choke from the back)
Middleweight:
Yago de Souza vs Victor de Oliveira: 4×4 points + advantage
Yago set the tone of his performance on his very first match, by breaking the record of points scored on an adult male, black belt division. 58 point difference between the New School Brotherhood athlete and his opponent. In the final de Souza put on a tremendous pace in a great match, decided by advantages (3×1).
de Souza's Championship Route:
R1 Shawn Key (58×0)
R2 Darrah O'Connell (11×0)
1/4F Vinicius Marinho (submission)
SF Otavio Souza (6×4)
Medium Heavyweight:
Leandro Lo vs Romulo Barral: 2×0
Leandro's base was put fully to the test by Barral's guard and it survived unscathed. Another amazing performance by Lo.
Lo's Championship Route:
R1 Alessandro Silva (choke from the back)
1/4F Gabriel Arges (12×6)
SF Renato Cardoso (toe hold)
Heavyweight:
Cassio Francis vs Leo Nogueira: 2×0
The veteran "Cassao" got a well deserved victory with a flawless performance against a former world champion in Nogueira.
Francis' Championship Route:
1/4F Herico Hesley (Footlock)
SF Diego Hertzog
Super Heavyweight:
Luiz Panza vs Alexandro Ceconi (footlock)
Panza was on fire once again at the Pyramid, showing a more dynamic game against Yuri Simoes and Elliot Kelly on his run to the final. Against Ceconi he returned to his old style of playing 50/50, proving he did not forget his trademark footlock.
Panza's Championship Route:
1/4F Elliot Kelly (4×0 points)
SF Yuri Simoes (9×0 points)
Ultra Heavyweight:
Andre Galvao vs Joseph Moku: close out
Both team mates closed out the 100kg plus division. Galvao only fought one match, as he met another team mate in the semi final's (Dany Gerard) who allowed Andre through.
Galvao's Championship Route:
1/4F Kitner Moura (baseball choke)
Moku's Championship Route:
R1 Mahamed Aly (injury?)
1/4F WO
SF Igor Schneider (6×2 points)
Open Weight:
Bernardo Faria vs Leandro Lo (arm in ezekiel choke)
Bernardo Faria showed total dominance over the division, cruising through his opponents. Leandro Lo was another one of Faria's victims, who could not use his agility to escape Faria's strong positioning. Faria did not compete in his weight class, struggling with an injury, but made it look easy in the absolute division.
Faria's Championship Route:
R1 Ezra Lenon (kneebar/dogbar)
1/8F Victor Silverio (triangle)
1/4F Gabriel Arges (kneebar/dogbar)
SF Tim Spriggs (choke from the back)
Lightfeather: Gezary Matuda vs. Kristina Barlaan (Gezary stole the win by bow and arrow choke)
Feather: Mackenzie Dern vs. Karen Antunes (Dern by 4 advantages – 4×4 on points)
Light: Bia Mesquita vs. Tammi Musumeci (Bia took the win on referee decision after 2×2 on points)
Middleweight: Luiza Monteiro vs. Michelle Nicolini (a dominant Monteiro took the win by 7×0)
Medium heavy: Andresa Correa vs. Leah Taylor (Correa by toe hold)
Heavy: Talita_Treta vs. Fernanda Mazzelli (Nogueira beat the veteran Mazzelli by 4×0)
Superheavy: Dominyka Obelenyte vs. Samela Lopes (Obelenyte by triangle)
Open Class: Andresa Correa vs Dominyka Obelenyte: Correa took the win by WO due to an injured Dominyka
BROWN / Adult / Male / Rooster
First – Hiago Gama Sousa – Alliance
Second – Eduardo Barboza da Silva – GF Team
Third – Estevan G Martinez-Garcia – Cassio Werneck BJJ
Third – Carlos Saquic Perez – Alliance
BROWN / Adult / Male / Light Feather
First – Yago dos Santos Rodrigues – Equipe Marcio Rodrigues
Second – Nicholas Anthony Bohli – Atos Jiu-Jitsu
Third – Ighor Luis Alvim Horta – Brazilian Top Team
Third – Yuta Shimada – Nexusense
BROWN / Adult / Male / Feather
First – Adam Benayoun – Alliance
Second – Lucas de Araujo Gomes – Alliance
Third – Jacob Michael Ferrara – Atos Jiu-Jitsu
Third – Felipe Linhares Arruda – Alliance International
BROWN / Adult / Male / Light
First – Júlio Cezar dos Anjos Junior – GF Team
Second – Dante Leon – GF Team
Third – Renato Forasieppi Alves Canuto – Zenith BJJ
Third – Fabricio José Barbarotti – PSLPB Cicero Costha
BROWN / Adult / Male / Middle
First – John Taylor Combs – Easton BJJ
Second – Isaque Bahiense Braz – Alliance
Third – Ramon Duz Delsin – Alliance International
Third – Endres Barbosa da Silva Mendes – CheckMat
BROWN / Adult / Male / Medium Heavy
First – Horlando de Jesus Monteiro – GD Jiu-Jitsu Association
Second – Hunter Xavier Kainalu Ewald – Fight Sports
Third – Danilo Borovic – Brasa CTA
Third – Philippe Basil Pomaski – CheckMat
BROWN / Adult / Male / Heavy
First – Nicholas Meregali – Alliance
Second – Myengse Hwang – Atos Jiu-Jitsu
Third – Jose Munoz – Ares BJJ
Third – Nick Schrock – Gracie Humaita
BROWN / Adult / Male / Super Heavy
First – Gutemberg de Jesus Santos Pereira – GF Team
Second – Fernando Andrade dos Reis – Alliance
Third – Indiana Cullen Danaher – Easton BJJ
Third – Rafael Vasconcelos de Lima – Ns Brotherhood
BROWN / Adult / Male / Ultra Heavy
First – Felipe Augusto Farias Bezerra – CheckMat
Second – Admilson Gobi Junior – Team Lloyd Irvin
Third – Pedro Paulo Campi Agrizzi – Striker JJ
Third – James Russell Friedrich – Atos Jiu-Jitsu
BROWN / Adult / Male / Open Class
First – Nicholas Meregali – Alliance
Second – Gutemberg de Jesus Santos Pereira – GF Team
Third – Nick Schrock – Gracie Humaita
Third – John Taylor Combs – Easton BJJ
BROWN / Adult / Female / Light Feather
First – Kristen Martin – Brazil 021 International
Second – Jillian DeCoursey – East Coast United BJJ
Third – Sharon M Gosun – Brazil 021 International
BROWN / Adult / Female / Feather
First – Jennifer Turner – Alliance
Second – Ana Talita de Oliveira Alencar – GF Team
Third – Danielle Renee Alvarez – Gracie Humaita
Third – Sarah Block – Ribeiro Jiu-Jitsu
BROWN / Adult / Female / Light
First – Bianca Barbosa Basilio – Ryan Gracie Team
Second – Catherine Fuhro Perret – CheckMat
Third – Kristin Mikkelson – Brazil 021 International
Third – Aarae Alexander – Team Lloyd Irvin
BROWN / Adult / Female / Middle
First – Jessica da Silva Oliveira – Gracie Barra
Second – Bárbara da Silva Barbosa – Soul Fighters BJJ
Third – Folana Dione Miller – Alliance
Third – Veronica Eugenia Mota – BJJ Revolution Team
BROWN / Adult / Female / Medium Heavy
First – Nathiely Karoline Melo de Jesus – PSLPB Cicero Costha
Second – Tara Giovanna White – Marcel Louzado BJJ
Third – Victoria Hudson Boudreaux – Brasa CTA
BROWN / Adult / Female / Open Class
First – Bianca Barbosa Basilio – Ryan Gracie Team
Second – Nathiely Karoline Melo de Jesus – PSLPB Cicero Costha
Third – Ana Talita de Oliveira Alencar – GF Team
Third – Tara Giovanna White – Marcel Louzado BJJ
Cover Photo by FloGrappling.com