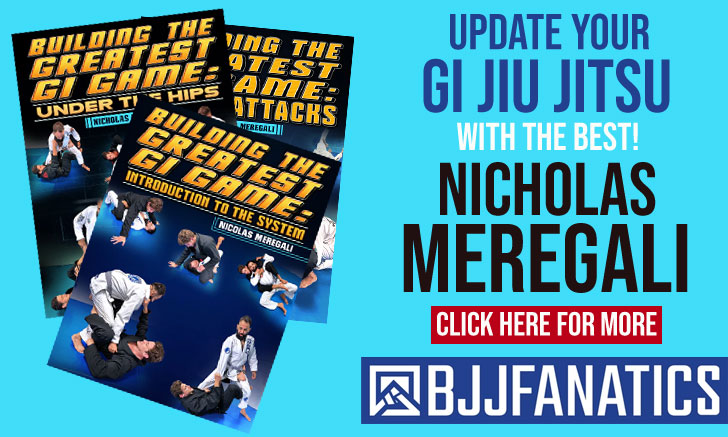 Hannette Staack one of the most accomplished grapplers in the history of the female Brazilian jiu-jitsu black belt division, a rank she earned from Andre Terêncio. Aside from her vast competitive resume, Staack is also one of the founding members of the Brazil 021 Team.
Hannette Staack Jiu-Jitsu
Full Name: Hannette Quadros Staack
Nickname: The most common are "Tin" and "Nette." "Tin" is less common, used mainly by Hannette's mother who was always coming up with little nicknames for her children. The second, "Nette," was used because Hannette is an uncommon name, and it was difficult for her to introduce herself. Children, especially, grew to know her as Anette or Auntie Nette
Lineage: Mitsuyo Maeda > Carlos Gracie (senior) > Hélio Gracie > Francisco Mansor > Carlos Henrique > André "Negão" Terêncio > Hannette Staack
Main Achievements:
1st Place IBJJF World Championship (2002/2004/2008/2009/2011)
1st Place ADCC World Championship (2007**/2009)
1st Place IBJJF World Championship No-Gi (2007)
2nd Place IBJJF World Championship (2006/2014)
2nd Place ADCC World Championship (2011)
3rd Place IBJJF World Championship (2005/2013)
Main Achievements (Colored Belts):
1st Place CBJJ Brazilian Nationals (2003 brown)
* Absolute
** Weight and absolute
Favorite Position/Technique: Mount
Association/Team: Brazil 021 School of Jiu-Jitsu
Hannette Staack Biography
Hannette Staack was born on the 7th of February 1979, in São Luís do Maranhão, in the northern Brazil territory, though she moved to Rio de Janeiro when she was two years old. Hannette began her jiu-jitsu training when she was 18 years old with "Professor" Fernando Cruz and Master Flavio Figueiredo. Although most of Hannette's training took place with Fernando, Master Flavio frequented the academy and oversaw the training. Hannette received both her blue and purple belts from professor Fernando. Soon after Hannette received her purple belt, Fernando Cruz gave up on his BJJ teaching career, it was then that Master Flavio introduced Staack to her next (and current) instructor, Andre "Negão" Terencio.
At the time when Hannette Staack started training with Terencio, she was still a very "raw" purple belt, with not much more than a good knowledge of the basics and ton of willpower. It was coach Andre that started to refine her training and her technique. Hannette's first big moment came in 2002 when after five fights she won her first world championship in the women's purple/brown/black belt combined division. Since then Hannette has fought every World Championship, taking six gold medals home in and establishing herself as one of the most tenacious and talented female grapplers in the history of jiu-jitsu.
Hannette states that her greatest inspiration toward continuing her jiu-jitsu journey has come from Andre (who is now her husband), as he always inspired her to believe in jiu-jitsu. The two have realized a dream and are now reaping the fruits of their labor in their own academy in Chicago. The team is now gathering between Andre Negão, Hannette Staack, and Carlos Henrique (Andre's professor) to form Brazil 021 School of Jiu-Jitsu.
Most Memorable Match: her final of the ADCC absolute division in 2007 against Rosangela Conceição, which she won impressively by flying armbar. It was at this time that Hannette became internationally recognized, starting a new phase in her impressive career (See the fight at the bottom of this page).