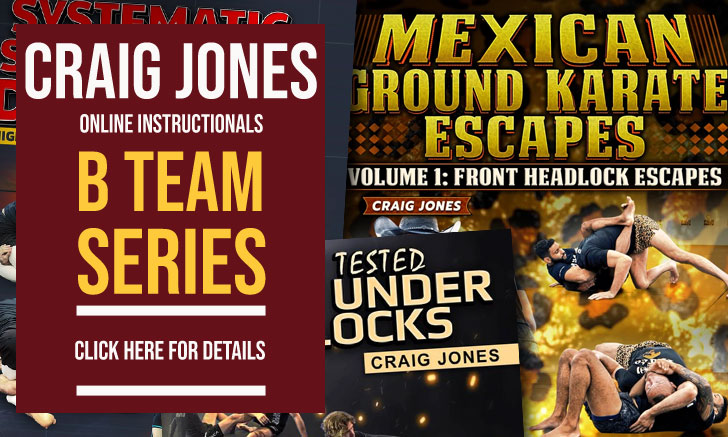 Alberto "Beto" Carmona is a judo, and a Brazilian jiu jitsu 3rd degree black belt under Otávio Couto and Vinicius Campelo of the Akxe Academy in Rio de Janeiro – Brazil. A successful competitor in both martial arts, Beto is also recognized for his coaching ability, being the head instructor of "Morada do Sol" Jiu Jitsu Academy, a school he runs with his wife, Adriana Pinto.
Beto Carmona Jiu Jitsu
Full Name: Antonio Alberto Carmona Pequeno de Barros
Nickname: N/A
Lineage 1: M. Maeda > Carlos Gracie > Helio G. > Rolls G. > R. Cavalcanti > Otavio Couto > Alberto Carmona
Lineage 2: M. Maeda > Carlos Gracie > Helio G. > Alvaro Barreto > Sylvio Behring > Vinicios Campelo > Alberto Carmona
Main Achievements:
Rio de Janeiro State Champion (2002, 2003, 2004, 2012, 2014,2015)
SJJSAF South American Champion (2015)
Copa Ciclone Champion (2001)
IBJJF World Championship Runner-up (2001 – blue)
CBJJO World Cup 3rd Place (2007)
IBJJF/CBJJ Brazilian No-Gi Championship 3rd Place (2015 master)
Brazilian Judo National Champion (1999)
International Judo Champion (1999 in Bergamo – Italy)
Favela Kombat Champion – MMA (2015)
Favourite Technique: Armlock and Triangle
Weight Division: Meio Pesado (88kg-194lbs)
Association/Team: Akxe
Beto Carmona's Biography
Antonio Alberto Carmona was born on the 21st of March 1985 in the capital of Brazil, Brasília – "Distrito Federal". He began training martial arts through Judo in 1992 (7 years of age), a sport that has a strong influence on his Jiu Jitsu game. He entered the world of Jiu Jitsu a few years later, when he was 12 years old. His first coach was Nova Uniao's Joao Roque back in his home town of Brazilia, and he stayed training with Roque for two years achieving his blue belt, shortly after he moved to Rio de Janeiro.
In Rio de Janeiro he started training at Akxe Jiu Jitsu in the famous Barra da Tijuca with Jiu Jitsu legends "Vini" Campelo and Octavio "Ratinho" Couto. In 2000, Beto also met at the Akxe gym the woman that would later become his wife, Adriana Pinto, who was also a student at the academy. Beto never stopped training Judo and in that same year he met Adriana he was also graduated as a Judo black belt by Professor Miura. 6 years later he was awarded his black belt in BJJ.
Beto Carmona started coaching Jiu Jitsu at the Akxe Jiu Jitsu academy in 2007, helping his coaches and even toured through the United States (Houston – Texas, Miami – Florida) and Europe(Italy) doing seminars and coaching. In 2009 he married Adriana and the couple opened their own academy in the Morada do Sol complex in Botafogo, Rio de Janeiro.
Beto Carmona (white) vs Pascoal Junior (black)