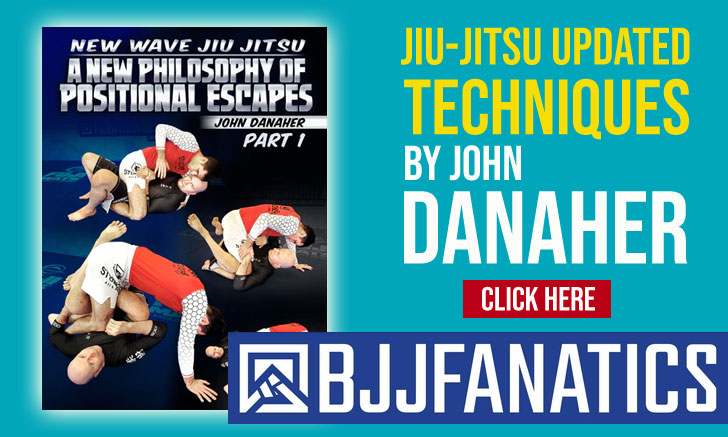 Ataíde Junior is a judo and Brazilian jiu jitsu black belt under Armando Wridt, being the founder of Constrictor Team, a grappling academy that has produced high level jiu jitsu and mixed martial arts (MMA) competitors such as Rani Yahya, Paulo Thiago, Francisco "Massaranduba" Trinaldo, Renato Moicano, Adriano Moraes and many others.
Ataíde Júnior Jiu Jitsu
Full Name: Ataíde Ludgero Júnior
Nickname: n/a
Lineage: Mitsuyo Maeda > Carlos Gracie > Helio Gracie > Armando Wridt > Ataíde Junior
Main Achievements: n/a
Favorite Position/Technique: Chokes
Weight Division: n/a
Team/Association: Constrictor Team
Ataíde Junior Biography
Ataíde Junior was born on the 8th of September, 1969 in Brasília – capital of Brazil, where his father was a police commissioner.
Martial arts entered Ataíde's life from the age of 4, training judo at his father's police precinct, a sport he practiced for over 17 years, earning his black belt while training and representing the Miura Judo Academy at local tournaments.
Throughout his formative years, Ataíde also trained capoeira and striking, namely with the Mestre Amendoim (Grupo Senzala) in capoeira and Associação Pepe in kickboxing and taekowndo.
During his mid teens, Ataíde became interested in submissions and started spending time with Júlio "Pudim" César and his brother Sandro "Bala" for that effect. At 17 years of age, Junior met José Carneiro Vasconcelos, also known as "Popó", it was with Popó that Ataíde would truly initiate his path in jiu jitsu.
Ataíde started training with Popó, and soon the legendary Helio Gracie black belt, Armando Wridt joined the gym, teaching there for the following 10 years, awarding Ataíde Júnior his black belt.
When Junior decided to start a team of his own, he chose the Constrictor Team, based on his profession as a biologist, specializing in reptology. He is said to use much of his insight on boa's in his approach to chokes.
On April 2008, GracieMag published a story on the #134 edition of their magazine, of how Ataíde Junior had lost part of his fingers in one hand, after an incident when handling an alligator at a local zoo.