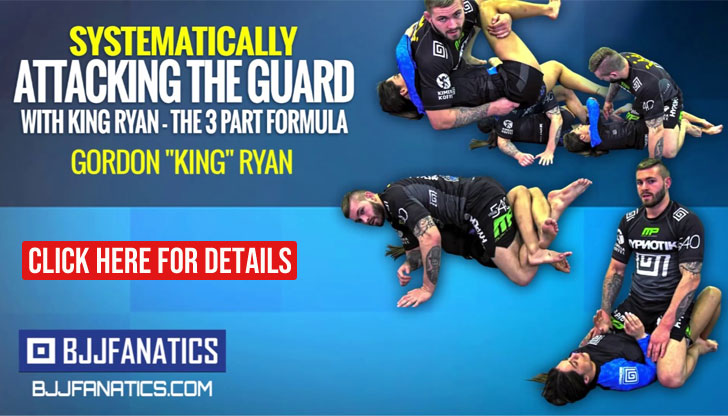 Bruno Moreno, commonly known as Bruno "Alminha", is a Brazilian jiu jitsu black belt under Jair Lourenço of the Kimura-Nova União academy. Regarded by many as one of the top roster weights of his generation, "Alminha" remained in relative anonymity to jiu jitsu's mainstream media mainly due to his place of residence – Rio Grande do Norte, a state located far from the sport's limelight, from which he earned important titles such as World Cup Champion (CBJJO), Brazilian National Champion (IBJJF) and European Open Champion (IBJJF).
Bruno Moreno Jiu Jitsu
Full Name: Bruno Cesar Gomes da Silva Moreno
Nickname: "Alminha" means "light/little soul" in portuguese jargon, a name applied to small people meaning they weigh as much as a little soul. The nickname began when Bruno started training jiu jitsu in his early teens to Moreno's small frame.
Lineage: Mitsuyo Maeda > Carlos Gracie > Carlson Gracie > André Pederneiras > Jair Lourenço > Bruno Moreno
Main Achievements:
IBJJF Masters World Champion (2018 Master 2)
CBJJ Brazilian National Champion (2014 Master)
IBJJF European Open Champion (2016 Master)
IBJJF International Masters & Seniors Champion (2014/2012 Master 1)
IFS-BJJ World Champion (2014)
IBJJF European Open Championship Runner-up (2006)
IBJJF South American Championship Runner-up (2014)
IBJJF Rio Open Championship Runner-up (2014)
CBJJ Brazilian National Championship 3rd Place (2009)
IBJJF International Masters & Seniors 3rd Place (2015, 2013 Master 1)
IBJJF Rio Open Championship 3rd Place (2013)
IBJJF Rio Winter Open 3rd Place (2015)
Main Achievements (Colored Belts):
World Cup Champion (2002 purple, 2004 brown)
World Cup 3rd Place (2003 purple)
Favorite Position/Technique: Open Guard
Weight Division: Peso Galo (57kg/127lbs)
Team/Association: Kimura/Nova União
Bruno Moreno Biography
Bruno Moreno was born on the 3rd of July, 1981 in Natal, capital city of the state of Rio Grande do Norte, on Brazil's northeastern front.
Bruno started training jiu jitsu under the tutelage of the legendary Jair Lourenço, at the age of 13 – right at the inception of the Kimura academy, a team founded by Lourenço which would later form strong ties with Nova União.
Although jiu jitsu had made history in the northeast of Brazil through Pedro Hemetério, Ivan Gomes and a few others during the 1950's/60's, the strength of this martial art in the region died down considerably during the following decades leaving the growth of BJJ, particularly in Rio Grande do Norte, in the arms of people such as Jair Lourenço. This was also one of the reasons why Bruno started coaching jiu jitsu early in life, as a purple belt.
Regarded as one of the top roosterweights in Brazil since his purple belt campaign of 2002, when Bruno won his first world title, he continued climbing the ranks, earning all belts from the hands of Jair Lourenço, including his black belt which he earned on the 5th of May, 2005.
Cover photo taken by Flashsport.
Bruno Moreno vs Romulo dos Santos