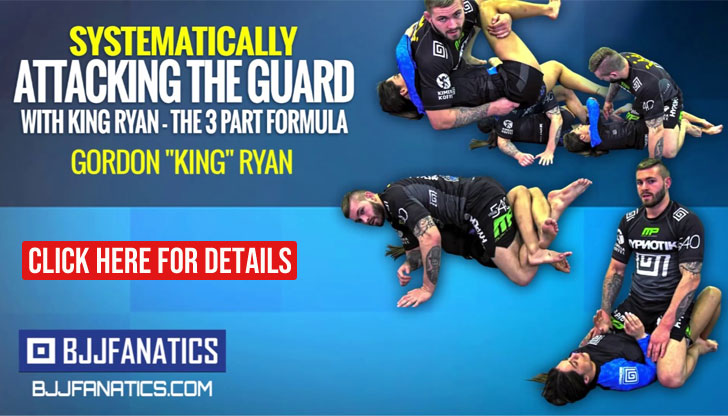 Jose Junior is an accomplished Brazilian Jiu Jitsu black belt who managed to slip under the radar of many BJJ enthusiasts until he submitted one of BJJ's top players, Bernardo Faria, on the World Pro Jiu Jitsu Cup tournament in 2011. A student of master Juarez Soares for many years, Jose Junior moved to the United Arab Emirates to be part of the BJJ schooling program there, where he became a grappling coach.
Jose Junior Jiu Jitsu
Full Name: Jose Ferreira da Silva Junior
Lineage: Mitsuyo Maeda > Carlos Gracie Sr. > Carlos Gracie Junior > Jose Junior
Main Achievements:
IBJJF Pan American Champion (2006/2007 brown)
UAEJJF Abu Dhabi Pro Champion (2017)
CBJJ Brazilian National Champion (2002/2003 blue, 2006 brown)
IBJJF European Open Champion (2005 purple, 2007 weight & absolute)
UAEJJF Abu Dhabi Pro No-Gi Runner-up (2016*)
UAEJJF Abu Dhabi Pro No-Gi Runner-up (2011)
CBJJ Brazilian National Championship Runner-up (2005 purple)
CBJJ Brazilian National Championship 3rd Place (2004 purple)
* Absolute
** Weight and absolute
Favourite Technique/Position: Guard/Half Guard
Weight Division: Super-Super Heavy (Pesadíssimo)
Team/Association: Emirates Team
Jose Junior Biography
Jose Junior was born in Araruama, State of Rio de Janeiro on the 11th of April, 1985. He wanted to play sports when he was a child, and he tried out for several different disciplines including football (soccer) and tennis, though he failed at them all. When he was 15 years old, he decided to join a Jiu Jitsu gym to learn some self defence. At this BJJ gym, he met Juarez Soares an old school Jiu Jitsu coach, who became Junior's instructor for many years.
Though Jose Junior saw himself as the opposite of an athlete, and he felt like he didn't catch as quickly as maybe some of the more athletically gifted guys at the gym, he did have a "never quit" attitude, which had him practicing techniques over and over again. Jose ended up becoming one of the most successful competitors of his academy winning several titles fighting for the Araruama Jiu Jitsu team. This turned several heads his way, including Gracie Barra's leader Carlos Gracie Junior who invited Jose Junior to move to the United States and coach one of his Gracie Barra franchises there for a while. Jose accepted and moved to the USA where he coached as a brown belt instructor. In 2007 Jose Junior received his black belt from Carlos Gracie Junior.
The United Arab Emirates launched an impressive initiative, wanting to further develop Jiu Jitsu in the country; they added BJJ to their school system and curriculum. Jose Junior applied to become a teacher at one of their schools and saw his application be accepted very quickly due to his immense curriculum. In the UAE he joined a team of excellent BJJ coaches and became part of the Emirates competitive team which he represented in several tournaments such as the World Pro Cup and the ADCC.