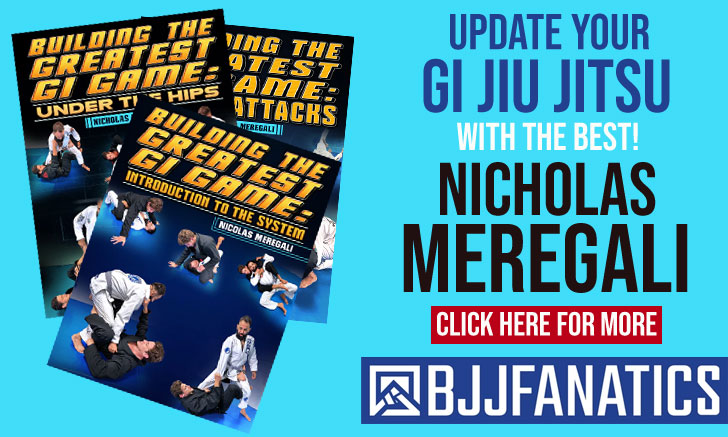 Luccas Lira is a jiu-jitsu black belt under Leonardo D'Avila who represents the Miami affiliate of team Atos in the sport's international circuit. Lira first made waves as a young athlete in grappling's gi and no-gi circuits by successfully competing in a broad range of rulesets, including the International Brazilian Jiu-Jitsu Federation (IBJJF), Abu Dhabi Jiu-Jitsu Pro Tour (AJP), and the Abu Dhabi Combat Club (ADCC) where he conquered numerous important medals.
Luccas Lira Jiu-Jitsu
Full Name: Luccas Lira Costa
Nickname: N/A
Lineage: Carlos Gracie > Helio Gracie > Carlson Gracie > José de Oliveira > Cirval Justino > Benevenuto Antunes > Leonardo D'Avila > Luccas Lira
Main Achievements:
2nd Place ADCC Brazilian Trials (2022+)
Main Achievements (Colored Belts):
1st Place IBJJF World Championship (2023 brown)
1st Place IBJJF World Championship NOGI (2019** blue)
1st Place IBJJF Pan Championship NOGI (2019 blue)
1st Place AJP Abu Dhabi World Pro (2021 purple)
1st Place IBJJF South American Championship (2018 blue)
2nd Place IBJJF World Championship NOGI (2022 brown)
2nd Place IBJJF Pan Championship (2023 brown)
3rd Place IBJJF World Championship (2019 blue)
3rd Place IBJJF World Championship NOGI (2022* brown)
* Absolute
** Weight and Absolute
+ Achieved during his brown belt rank
Favorite Position/Technique: Well Rounded
Weight Division: Peso Pesado (94kg/207lbs)
Team/Association: Atos
Luccas Lira Biography
Luccas Lira was born on January 11, 1998, in the city of João Pessoa, the capital of Brazil's Paraíba state.
Growing up Lira was always very connected to a sporting lifestyle, going through different sports during different stages of his life. These included basketball, football (soccer), volleyball, beach volleyball, handball, tennis, judo, and swimming.
Although he tried judo for a very brief period, Lira's first real martial arts experience was through jiu-jitsu at the age of 17, an event that took place at his weightlifting gym, after the proximity with a few BJJ classes (also held at said gym) sparked his curiosity.
Carlos Augusto, also known as Zau, was Lira's first instructor at team Halavanca and a coach of tremendous importance in Luccas' continued interest in this sport during the early stages of his development.
As a blue belt, Luccas competed against an athlete named Felipe Porto in Abu Dhabi and the two became good friends. Porto represented Miami's team, Fight Sports, and it was by his influence that Luccas Lira eventually became a member of the association's professional squad in the Summer of 2019.
During his time with Fight Sports (2019-2023) Lira earned his purple and brown belts but ended up leaving the team during the Spring of 2023 after a disagreement with the squad's head coach, Roberto Cyborg. Luccas then joined the Atos team's Miami affiliate in 2023 and received his black belt from the gym's head instructor, Leo D'Avila on June 16 that year.
Luccas Lira Grappling Record
6 WINS
BY POINTS


BY ADVANTAGES




BY SUBMISSION




BY DECISION




BY PENALTIES




BY DQ



2 SUBMISSIONS WINS
#214eb8
Inside heel hook
100
2
1 LOSSES
BY POINTS


BY ADVANTAGES




BY SUBMISSION




BY DECISION




BY PENALTIES




BY DQ



0 SUBMISSION LOSSES
Luccas Lira Fight History
ID
Opponent
W/L
Method
Competition
Weight
Stage
Year
42918

Fellipe Andrew

Fellipe Andrew
L
Pts: 8x1
ADGS Miami
94KG
SF
2023
41590

Fayyaz Akbari

W
Inside heel hook
Orlando SMNGO
91KG
RR
2023
41591

Fayyaz Akbari

W
Inside heel hook
Orlando SMNGO
91KG
F
2023
42390

Sean Yadimarco

W
Referee Decision
Blue Collar
NA
SPF
2023
42914

Carlos Cabrera

W
Pts: 10x1
ADGS Miami
94KG
4F
2023
42924

Thiago Andrade

W
Pts: 3x0
ADGS Miami
94KG
RPC
2023
42925

Lucas Norat

Lucas Norat
W
Pts: 2x0
ADGS Miami
94KG
3RD
2023