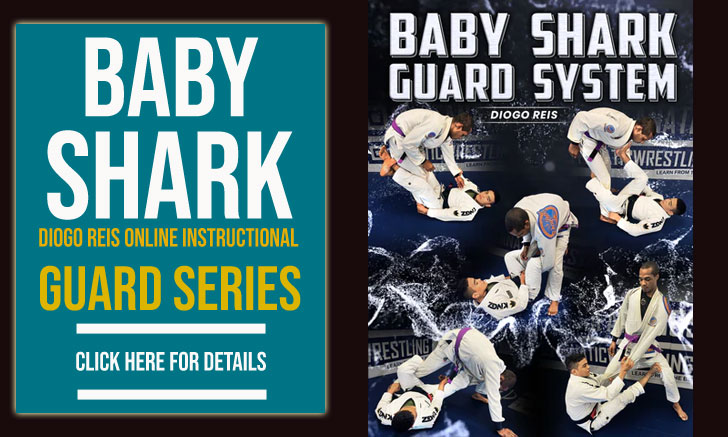 Jefferson Moura is one of the most prestigious representatives of the Gracie Barra family. An extremely accomplished Jiu Jitsu athlete with wins at the Mundial and the Brazilian Nationals, Jefferson took over the mammoth task of replacing Carlos Gracie Junior and Marcio Feitosa at the helm of the Gracie Barra headquarters in Rio de Janeiro, after the famous coaches moved to the United States.
Jefferson Moura Jiu Jitsu
Full Name:  Jefferson Moura C. e Silva Junior
Nickname: N/A
Lineage: Mitsuyo Maeda > Carlos Gracie Sr. > Reylson Gracie > Carlos Augusto > Jefferson Moura
Main Achievements:
World Champion (2003)
Brazilian National Champion (2001, 2006, 2009)
Brazilian Teams National Champion (2002)
World Silver Medallist (2002, 2004)
Brazilian National Silver Medallist (2004, 2005)
Brazilian Teams National 2nd Place (2009)
World Bronze Medallist (2001)
Brazilian National Bronze Medallist (1998 brown, 2000)
Weight Division: Peso Pesado 94kg/207lbs
Favourite Position: Triangle
Team/Association: Gracie Barra
Jefferson Moura Biography
Jefferson Moura was born on October 28th, 1977. Though it is unclear exactly when this surfing aficionado and former personal trainer started training Jiu Jitsu, it is known, that he started with Carlos Augusto, receiving the grade of black belt in 1999 from Augusto, at the time he was already considered one of the top grappling prospects in the world, a claim he confirmed in the years that followed with several medals in the world's most prestigious tournaments, and wins over important fighters such as Alexandre Sousa, Robert Drysdale, Eduardo Telles and many others.
On November 2009, as Carlos Gracie Junior and Marcio Feitosa left Brazil to manage Gracie Barra from the United States, many feared that this would be the beginning of the end for GB's team in Rio. But with Jefferson Moura at the helm, the Barra team continued in good form and maintained the good performances and high standards. Though Moura has taken care of most classes in the gym, he still finds time to compete and be successful.
Jefferson Moura Grappling Record
11 WINS
BY POINTS


BY ADVANTAGES




BY SUBMISSION




BY DECISION




BY PENALTIES




BY DQ



8 SUBMISSIONS WINS
4 LOSSES
BY POINTS


BY ADVANTAGES




BY SUBMISSION




BY DECISION




BY PENALTIES




BY DQ



0 SUBMISSION LOSSES
Jefferson Moura Fight History
Gracie Barra Head Quarters – Rio De Janeiro
300, Av. Comandante Júlio de Moura
Post Code: 22620-012 Rio de Janeiro, Brazil
Jefferson Moura vs Artur 'Gogo'

Jefferson Moura Highlight