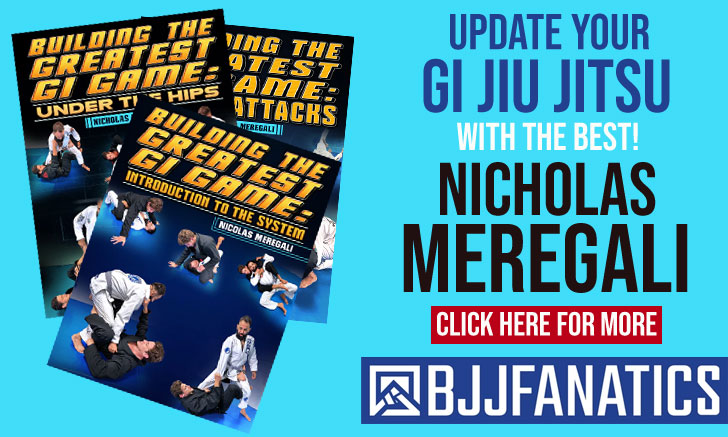 Christian Graugart, also known as "The BJJ Globetrotter" is a well-known figure in the sport/martial art of Brazilian Jiu-Jitsu and the founder of BJJ Globetrotters (a global community set outside jiu Jitsu team politics that host BJJ training camps all over the world,) and Beltchecker.com. Graugart is also the co-founder of martial arts academy CSA.dk in Denmark and one of the original bloggers in the sport. A real jiu-jitsu entrepreneur, Christian Graugart is also a published author through his BJJ Globetrotter book, which tells the story of how in 2011 Christian traveled the world with the purpose of training in as many Jiu-Jitsu academies as possible meeting different cultures and personalities.
Christian Graugart Jiu Jitsu
Full Name: Christian Graugart
Nickname: Christian is often mentioned as "The BJJ Globetrotter", due to his book
Lineage: Carlos Gracie > Carlson Gracie > Edson Carvalho > Robson Barbosa > Christian Graugart
Main Achievements:
London Open Champion (2012 black belt)
Swiss Open Champion (2011 brown belt open weight)
Battle of Copenhagen 3 superfight winner (2005)
Silver Medal at European Open (2012 brown belt)
Silver Medal at Scandinavian Open (2011 brown belt)
Bronze Medal at London Open (2011 brown belt)
Bronze Medal at Danish Open BJJ (2005 blue, open weight)
Bronze Medal at Grappling League 2 (2008)
Weight Division: Peso Medio (82kg/181lbs)
Team/Association: BJJ Globetrotters
Christian Graugart Biography
Christian Graugart was born in 1982 in Copenhagen, Denmark. Christian started practicing martial arts in his childhood, being Tae Kwon Do his first discipline, he went on to Jeet Kune Do years later in his late teens before finding out about Brazilian Jiu-Jitsu in 2001 when he had his first contact with BJJ through a seminar. Christian started training Jiu-Jitsu where he could from there onwards.
In 2003 after a long trip to Portland, Oregon (US), Christian was awarded his blue belt by Matt Thornton. He continued traveling through the world, training "here and there", being graded again by Matt Thornton in 2005 with his purple belt and later with his brown belt by Robson Barbosa (2009).
In 2011 Christian Graugart went on a trip around the world to train BJJ wherever he could. He trained at gyms in many remote locations, trading his grappling knowledge for food and shelter, while writing about his trips on his blog "BJJ Globetrotter". His posts were a tremendous success and earned him mentions as the best BJJ blog of the year at the time, on media sources such as the Jiu-Jitsu Laboratory, and several mentions on the Fightworks Podcast. This success converted into a book which has also been received very well by BJJ practitioners and enthusiasts all over the world.
In 2012 Christian achieved the rank of black belt in Brazilian Jiu-Jitsu, graded by Robson Barbosa in a ceremony also attended by Edson and Ricardo Carvalho.
Around the same time, he created BJJ Globetrotters, a global community of travelers against Jiu Jitsu politics that host BJJ training camps all over the world.
In 2016 he moved to Saint Barthelemy in the French West Indies, where he started teaching at a non-profit Jiu-Jitsu club.