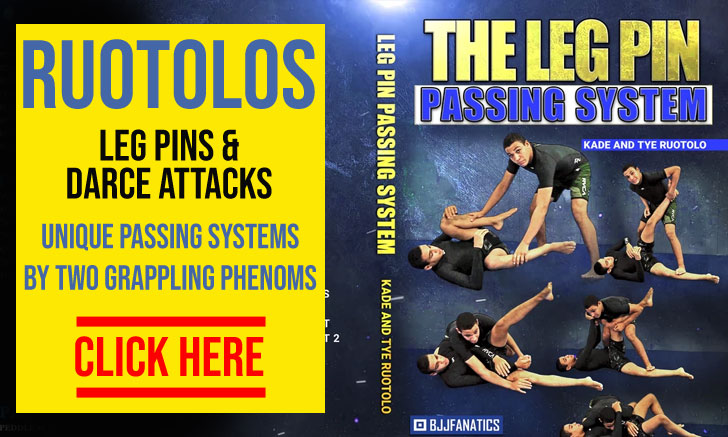 Rafael Mendes, also known as Rafa Mendes, is a Brazilian Jiu-Jitsu (BJJ) black belt world champion under the illustrious coach Ramon Lemos and a former member of the Atos Jiu-Jitsu Academy. Considered a grappling phenom since his teenage years and acclaimed as "The King of the Featherweight Division" by many grappling enthusiasts, Rafael was also one of the competitors who brought recognition to the 50-50 guard and the berimbolo, positions he used to de-throne the former 4x world champion Rubens Charles. Rafael Mendes is also the brother of another Jiu-Jitsu World Champion – Guilherme Mendes and co-founder of the Art Of Jiu-Jitsu Academy in California. On the 31st of May 2015, at the 20th World Jiu-Jitsu Championship, Rafael Mendes broke the record of featherweight world titles set by Royler Gracie in 1999, with his 5th win at black belt. He increased his world title tally to 6 the following year.
Rafael Mendes Jiu Jitsu
Rafael Mendes: Rafael Mendes Godoy
Nickname: "Rafa" which is short for Rafael.
Lineage: Carlos Gracie > Carlson Gracie > Andre Pederneiras > Ramon Lemos > Rafael Mendes
Main Achievements:
1st Place IBJJF World Championship (2010 / 2011 / 2012 / 2014 / 2015 / 2016)
1st Place ADCC World Championship (2009 / 2011)
1st Place IBJJF Pans Championship (2012 / 2011)
1st Place IBJJF European Open (2014 / 2010 / 2009)
1st Place UAEJJF Abu Dhabi Pro (2010 / 2009)
1st Place CBJJ Brazilian Nationals (2010)
2nd Place IBJJF World Championship (2013)
2nd Place ADCC World Championship (2013)
2nd Place UAEJJF Abu Dhabi Pro (2011)
Main Achievements (Colored Belts):
1st Place IBJJF World Championship (2006*** blue, 2007*** purple, 2008*** brown)
1st Place CBJJ Brazilian Nationals (2006*** blue, 2007*** purple)
* Absolute
** Weight and absolute
*** Closed final with teammate
Favorite technique: Leg-Drag Guard Pass, Berimbolo & 50-50 Guard
Weight Division: Peso Pena (70,00 kg / 154.5 lbs)
Affiliation/Team: Art Of Jiu-Jitsu (AOJ).
Rafael Mendes Biography
Rafael was born on the 20th of June, 1989 in Rio Claro, a city in the state of Sao Paulo, Brazil. Rafael and Guilherme Mendes, his brother, started their jiu-jitsu training through an older cousin named Thiago Mendes, who was a purple belt under Leonardo Santos. After only a few months of training, cousin Thiago recognized the potential both Mendes had and took them to train at the academy headquarters with his coach, Santos.
The team was led by both Leonardo and Ramon Lemos – the man who would later become Atos' team leader. Being just 13 years old, but already incredibly gifted Rafael and his brother picked up all the techniques with amazing ease and started dedicating themselves to BJJ almost full time, training at least two times per day.
It was also around this time that the Mendes's parents split, leaving both brothers without a fatherly figure on a daily basis. Guilherme and Rafael have reported to the media on several occasions of how their coach Ramon Lemos filled most of that void, teaching them not only grappling but the moral values with which they built their characters.
At the age of 17, having never competed in a no-gi (no-kimono) competition before, Ramon Lemos enrolled the purple belt Rafael in the ADCC Brazilian Trials, one of the hardest submission-wrestling events in the country. Rafael made it to the final of the trials losing in a hard match against Bruno Frazatto (who would later become his friend and teammate at Atos).
Rafael was an amazing BJJ student winning all World Championships from blue belt all the way to brown in consecutive years, achieving the bronze medal in his first year as a black belt (2009) and winning his first world gold medal as a black belt in 2010.
Ramon Lemos awarded Rafael his black belt in late 2008, the young Mendes did not shy away from the task at hand, and almost immediately started paving his road with success. Rafael won the Jiu-Jitsu World Pro Abu Dhabi Cup, one of the top competitions in the world, winning a gold medal also at the ADCC finals.
After a truly remarkable career where he broke records and became widely recognized as the best grappler of his generation, Rafael Mendes chose to retire to focus on his family and his work as a coach at the Art of Jiu-Jitsu Academy in Costa Mesa, California. Mendes was still in his mid-20s when he made that decision, having not reached his full physical maturity.
The banner picture was taken by Ross Finlayson.
Rafael Mendes Grappling Record
93 WINS
BY POINTS


BY ADVANTAGES




BY SUBMISSION




BY DECISION




BY PENALTIES




BY DQ



59 SUBMISSIONS WINS
#86e620
Choke from back
22
13
#fad11b
Triangle armbar
5
3
#22c9a5
Bow and arrow
3
2
#039a1f
Inverted triangle
2
1
7 LOSSES
BY POINTS


BY ADVANTAGES




BY SUBMISSION




BY DECISION




BY PENALTIES




BY DQ



0 SUBMISSION LOSSES
Rafael Mendes Fight History
Rafael Mendes vs Cobrinha

Rafael Mendes vs Justin Rader

Rafael Mendes vs Gustavo Falciroli

Rafael Mendes Berimbolo Highlight by the Jiu Jitsu Lab

Rafael Mendes Highlight