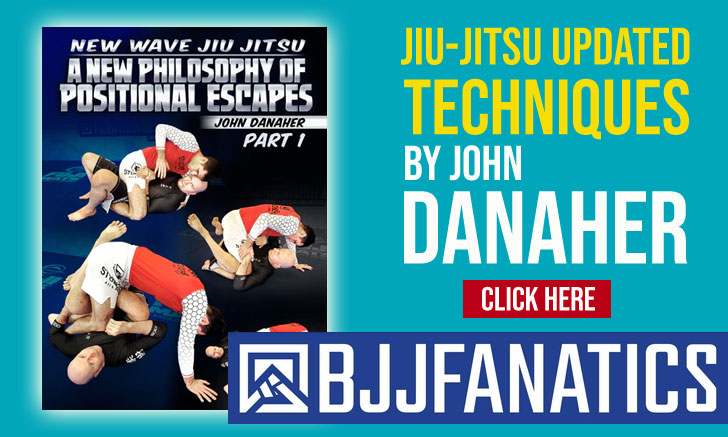 Another great day for jiu jitsu as some of the world's most accomplished grapplers sharpen their tools in the tournament that is usually synonymous with the opening of the BJJ calendar. We were particularly curious in seeing the return of the Jiu Jitsu prodigy Tererê, after an 8 year absence from IBJJF tournaments and how he would fair against top notch competition after all the personal problems he had to deal with. As it turns out, Terere had a good run in the middleweight division, reaching the final of the tournament, falling victim to the dreaded knee reaping rule. The biggest and most beautiful moment of the European Jiu Jitsu Open occurred when, Alan "Finfou", after conceding the win to Fernando Tererê in their middleweight match, handed Tererê his black belt. He later explained his actions: "Fernando Tererê made me what I am in Jiu-Jitsu. He taught me since the white belt. This belt, he gave me one day and asked for 5 reais for it, I knew he was going to buy crack. I told him then that I was going to give him back the belt when when he got back on his feet. There was no better moment than that! I will sleep filled with joy and proud today!"
Another competitor that we wanted to see was Renato Cardoso, he has been on fire since he received his black belt, and this was his first big test with his new belt at an IBJJF tournament. Renato didn't achieve the gold medal on this tournament, going against some tough competition in both his weight and the absolute division, earning himself a bronze medal in his weight division. Also in the recently promoted black belts, Mackenzie Dern was making her debut in an IBJJF tournament. Dern had a dissapointing first fight, being defeated by Polyana Lago in the absolute division, however, she did came back strong, winning her weight division.
2013 Jiu Jitsu European Open Results, Absolute Men's Division
In the final Bernardo Faria gave the victory to Leonardo Nogueira in a gentleman's agreement as both competitors come from the same camp.
2013  BJJ European Open Results, Absolute Women's Division
The final match never went through as the finalist Michele Nicolini injured herself in a previous match and could not proceed in the competition. The gold medal was awarded to Luanna.
BJJ European BJJ Championship Finals Results, 2013 Men's Divisions