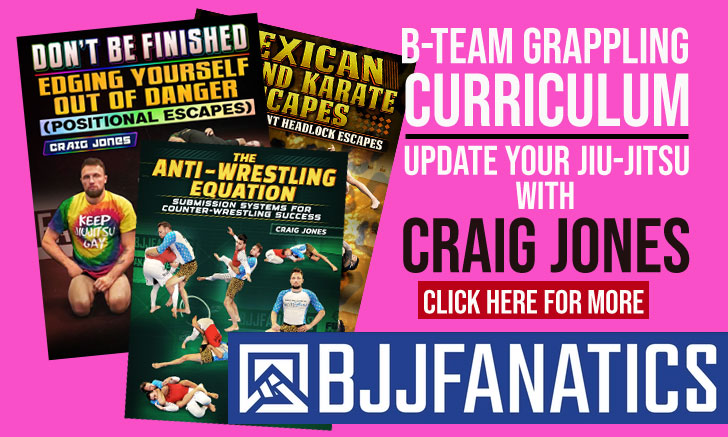 Monica Silva is a pioneering figure for women's jiu-jitsu, being the first Portuguese female to achieve the rank of black belt in this sport/martial art. As a competitor Silva conquered important titles such as world champion, European Champion, and Abu Dhabi World Pro qualifiers winner.
Monica Vanessa Silva
Full Name: Mónica Vanessa Fonseca Da Silva
Lineage: Carlos Gracie > Carlson Gracie > Banni Cavalcanti > Julio Lima > Sandro Lima > Monica Vanessa Silva
Main Achievements:
1st Place IBJJF World Championship (2006 purple)
1s Place WPJJC World Pro EU Trials (2010 brown, 2012 / 2011 black)
1s Place ADCC EU Trials – London (2007)
1s Place IBJJF European Open (2005 blue, 2007 purple, 2009* black & brown)
1s Place FPJJ Portuguese Nationals (2005 blue, 2007 purple)
2nd Place IBJJF World Championship (2007 purple, 2009 black & brown)
2nd Place IBJJF European Open (2006 purple, 2010 black & brown)
2nd Place ADCC EU Trials (2006, 2009)
* Absolute
** Weight and Absolute
Favorite Technique/Position: N/A
Weight Division: Peso Medio (69kg/152lbs)
Team/Association: N/A
Monica Vanessa Silva Biography
Mónica Silva was born on June 4, 1985, in Lisbon, Portugal.
A natural athlete, Monica's life in sports began, at the age of 9, through athletics at Sporting Clube de Portugal, one of the most prestigious athletics clubs in the country. Silva trained and competed consistently for the club up until her 17th birthday.
Mónica found Jiu-Jitsu through a friend who was already training and asked her to participate in a class. She was in high-school at the time. Mónica Vanessa Silva was very impressed with the technique of the sport and decided to take it seriously.  After that, Mónica moved from Lisbon to Almada to be able to obtain more hours of training and to pursue a career in the new sport she found.
After a lot of dedication, Silva achieved the highest desired title in the sport. The World Champion, taking the podium in Rio de Janeiro, Brazil, in 2006 as a purple belt.
In 2009, as a brown belt and already with European and World titles to her credit, Monica was given the helm of the workgroup, due to the forced absence of her coaches from Portugal.
She received the Black Belt in Brazil in 2011 and continued his work until 2014 when she stopped competing after the World Championship in Long Beach. A year later, she stoped representing her Jiu-Jitsu team.