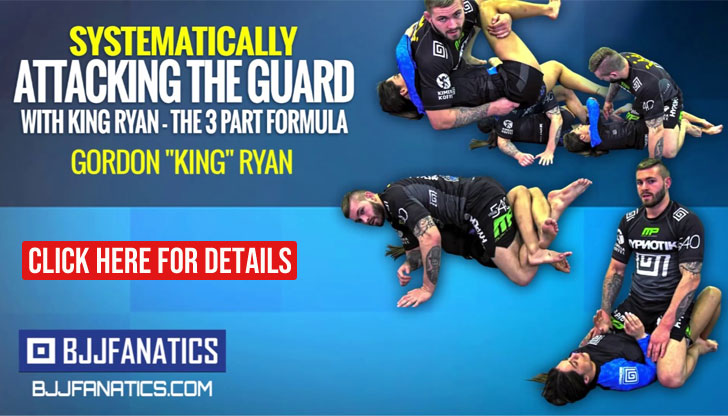 Daisuke Shiraki, formerly known as Daisuke Sugie and also Daisuke "Amazon", is a well known Japanese grappler and former professional mixed martial arts (MMA) fighter as well as one of the countries most successful Brazilian jiu jitsu competitors. A black belt under Yuki Nakai, Daisuke Shiraki is also part of the Carpe Diem Academy, a group he joined in 2012.
Daisuke Shiraki Jiu Jitsu
Full Name: Daisuke Shiraki
Nickname: "Amazon" is the ring name chosen by Daisuke when he started his MMA career. The nickname derives from Kamen Rider Amazon, known as Masked Rider Amazon in English, a famous Japanese tokusatsu television series. A program Daisuke was a fan of.
Lineage: Mitsuyo Maeda > Carlos Gracie > Helio Gracie > Carlos Gracie Jr > Yuki Nakai > Daisuke Shiraki
Main Achievements:
IBJJF Asian Open Champion (2006/2008/2013)
IBJJF Japanese National Champion (2016/2017)
IBJJF European Open 2nd Place (2009)
IBJJF Manila Open 2nd Place (2017)
UAEJJF Grand Slam Tokyo 2nd Place (2016/2017/2018)
IBJJF Pans Championship 3rd Place (2005)
IBJJF World Masters Championship 3rd Place (2016/2017 Master 2)
Main Achievements (Colored Belts):
IBJJF Pans Championship 2nd Place (2004)
Favorite Position/Technique: Guard Passing
Weight Division: Peso Leve (76,00 kg / 168.0 lbs)
Team/Association: Carpe Diem
Daisuke Shiraki Biography
Daisuke Shiraki, born Daisuke Sugie on October 12, 1980 in Handa, Japan. A city located in the Aichi Prefecture, where he was raised.
As it is common in Japanese culture, Daisuke started practicing martial arts through the national school system, joining his middle school's judo club during his pre-teens. A sport which he practiced throughout high school, competing for the Toho High School while achieving his black belt in this highly competitive combat sport.
As his interest for the competitive arena grew, particularly combat-related activities, Daisuke decided to try and try to make a career in mixed martial arts (MMA) when he was around 18 years old. To achieve his goals of being a successful MMA fighter, Daisuke opted to start learning jiu jitsu, his first academy being the "Alive" dojo, located in Nagoya, Japan.
Competing in MMA's professional Japanese circuit since 2001, Daisuke's development in grappling was closely followed by coaches Yoichi Suzuki and Tadashi Shigure, with whom he stayed up to blue belt.
Although he remained competitive in MMA, as a blue belt Daisuke switched his jiu jitsu training and started learning from Yuki Nakai, one of Japan's most prestigious BJJ black belts. It was also while under the guidance of Nakai that Shiraki started coaching BJJ, as a purple belt (2003).
2005 was a tremendous year in Daisuke Shiraki's martial arts career. Not only did he reach the pinnacle of MMA, by being signed with Pride FC – the sport's prime organization at the time, but Daisuke also achieved the black belt rank during that period, a promotion led by coach Yuki Nakai.
After getting married (2010) Daisuke Sugie legally changed his name to Daisuke Shiraki.
In 2012 Daisuke Shiraki joined forces with one of the most established BJJ gyms in Japan, opening his branch of the team, which he named CARPE DIEM HOPE in Gifu city.
Daisuke Shiraki Highlights