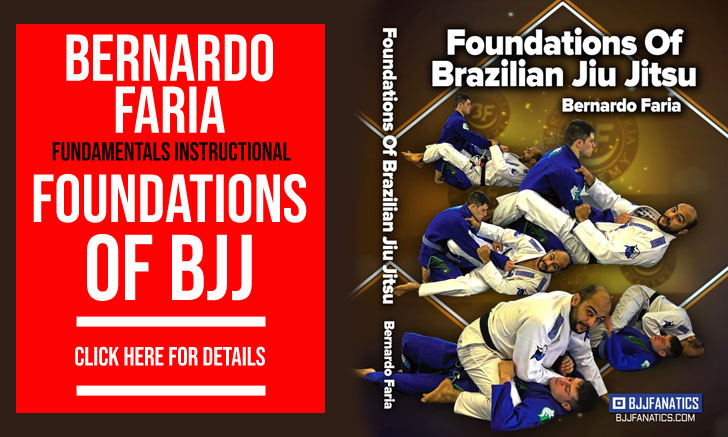 Cole Franson is a Brazilian jiu jitsu black belt under Maurício Mariano, being also one of the main representatives of the Tinguinha BJJ association in the sport's adult black belt division. Franson built his reputation as one of America's rising BJJ athletes while competing in the lower belt divisions of the sport, a time when Cole conquered important titles in the IBJJF Pan American Championship, the UAEJJF Continental Pro tournament, and the SJJF World Championships. Cole's status was cemented during his very first few months at black belt with more important podium placements.
Cole Franson Jiu Jitsu
Full Name: Cole Thomas Franson
Nickname: N/A
Lineage: Mitsuyo Maeda > Carlos Gracie > Helio Gracie > Carlos Gracie Jr > Maurício Mariano > Cole Franson
Main Achievements:
IBJJF Asian Open Champion (2018)
IBJJF Seattle Open Champion (2018*)
IBJJF Las Vegas No-Gi Open Champion (2018)
IBJJF Seattle Open Championship 2nd Place (2018)
IBJJF Las Vegas Championship 3rd Place (2018)
Main Achievements (Colored Belts):
IBJJF Pans Champion (2018 brown)
UAEJJF Continental Pro Champion (2018 brown)
SJJF World Champion (2017 brown)
FIVE Grappling California Champion (2018 brown)
IBJJF World No-gi Championship 2nd Place (2015 purple)
IBJJF World No-gi Championship 3rd Place (2016 brown)
IBJJF Pans No-gi Championship 3rd Place (2017 brown)
IBJJF San Diego BJJ Pro 3rd Place (2017 brown)
UAEJJF Grand Slam LA 3rd Place (2017 brown)
Favorite Position/Technique: Reverse DLR Hook
Weight Division:  Peso Pena (70,00 kg / 154.5 lbs)
Team/Association: Tinguinha JJ
Cole Franson Biography
Cole Franson was born on July 26, 1994 in Clovis, California, United States of America.
Fascinated by sports from a young age, Cole spent his childhood days playing football (soccer) and baseball, while also developing an interest in pro-wrestling from a fan standpoint. This fascination for WWE style shows led him to mixed martial arts (MMA) during his early teens, and after seeing a few Ultimate Fighting Championship (UFC) bouts he decided to give Brazilian jiu jitsu a try – one of the most popular methods applied inside the octagon.
The first BJJ gym Cole trained at ended up closing down within 6 months, an episode that drove Franson to high school wrestling. He returned to jiu jitsu a few months later, settling at the Fresno Kickboxing Academy (which later changed its name to Halo BJJ) in 2008, with coach Ray Alvarado – student of Maurício Mariano, also known as Tinguinha.
Although an avid BJJ player, Franson shared his love for the mats with wrestling for a couple of years, playing for the Alta Sierra Junior high school and Buchanan High School.
Training at Halo BJJ, a Tinguinha JJ affiliate, Cole was promoted up to purple belt, by coach Alvarado. In 2013, Franson started training with coach Mariano at the Tinguinha Jiu Jitsu headquarters, where Cole earned his brown and black belts, the latter being awarded on July 2018.
Cole Franson Grappling Record
22 WINS
BY POINTS


BY ADVANTAGES




BY SUBMISSION




BY DECISION




BY PENALTIES




BY DQ



12 SUBMISSIONS WINS
#f58822
Bow and arrow
8
1
14 LOSSES
BY POINTS


BY ADVANTAGES




BY SUBMISSION




BY DECISION




BY PENALTIES




BY DQ



2 SUBMISSIONS LOSSES
#214eb8
Anaconda choke
50
1
Cole Franson Fight History
ID
Opponent
W/L
Method
Competition
Weight
Stage
Year
16864

Thiago Macedo

Thiago Macedo
L
Points
Seattle Open
70KG
F
2018
17022

Kennedy Maciel

Kennedy Maciel
L
Points
Las Vegas Open
70KG
SF
2018
17045

Manuel Ribamar

Manuel Ribamar
L
Points
Las Vegas Open
ABS
4F
2018
17071

Josh Hinger

Josh Hinger
L
Anaconda choke
LV NG Open
ABS
SF
2018
17561

Hiago George

Hiago George
L
Pts: 6x4
LA BJJ Pro
70KG
SF
2018
17824

Adam Benayoun

Adam Benayoun
L
Referee Decision
ADCC EC Trials
66KG
8F
2018
18268

Pablo Mantovani

Pablo Mantovani
L
Pts: 6x2
NoGi Worlds
67KG
R2
2018
18545

Paulo Miyao

Paulo Miyao
L
Pts: 10x2
European Open
70KG
4F
2019
19032

Victor Matos

L
Pts: 2x2, Adv
Grand Slam LDN
69KG
R1
2019
19168

Samir Chantre

Samir Chantre
L
Pts: 2x2, Adv
Pan American
70KG
8F
2019
19563

Joao Mendes

Joao Mendes
L
Pts: 4x4, Adv
San Jose Open
70KG
F
2019
20144

Richar Nogueira

Richar Nogueira
L
Pts: 2x0
World Champ.
70KG
R1
2019
20664

Alef Brito

Alef Brito
L
Points
Fresno Open
76KG
F
2019
20671

Ronaldo Junior

Ronaldo Junior
L
Armbar
Fresno Open
ABS
4F
2019
16863

Spenser Nogawa

W
Armbar
Seattle Open
70KG
SF
2018
16874

Caleb Khan

W
Points
Seattle Open
ABS
4F
2018
16876

Wellington Modena

W
Estima lock
Seattle Open
ABS
F
2018
17017

Josh Michael

W
Estima lock
Las Vegas Open
70KG
R1
2018
17052

Michael Main

W
Points
LV NG Open
67KG
SF
2018
17053

Richar Nogueira

Richar Nogueira
W
Guillotine
LV NG Open
67KG
F
2018
17069

Josh Murdock

W
Guillotine
LV NG Open
ABS
4F
2018
17078

Tomoshige Sera

W
Bow and arrow
Asian Open
70KG
4F
2018
17079

Hiroaki Otsuka

W
Pts: 15x0
Asian Open
70KG
F
2018
17355

Chad George

W
Referee Decision
Subversiv
70KG
SPF
2018
17815

K. Stewart

W
Armbar
ADCC EC Trials
66KG
R1
2018
17820

F. Ramirez

W
Pts: 9x0
ADCC EC Trials
66KG
R2
2018
17911

Gerson Atiogue

W
Triangle
F2W Pro 93
70KG
SPF
2018
18204

Bill Cooper

Bill Cooper
W
Referee Decision
F2W Pro 96
70KG
SPF
2018
18261

Marvin Castelle

W
Pts: 12x4
NoGi Worlds
67KG
R1
2018
18543

Andrey Adam

W
Triangle
European Open
70KG
R1
2019
19560

Edward Nicholas

W
Submission
San Jose Open
70KG
4F
2019
19562

Vitor Paschoal

W
Submission
San Jose Open
70KG
SF
2019
20033

Shane Torres

W
Armbar
F2W Pro 112
70KG
SPF
2019
20063

Endres Barbosa

Endres Barbosa
W
Points
Denver Open
76KG
SF
2019
20065

Paulo Martins

W
Referee Decision
Denver Open
76KG
F
2019
20663

Piter Frank

W
Points
Fresno Open
76KG
SF
2019
Cole Franson vs Wellington Modena