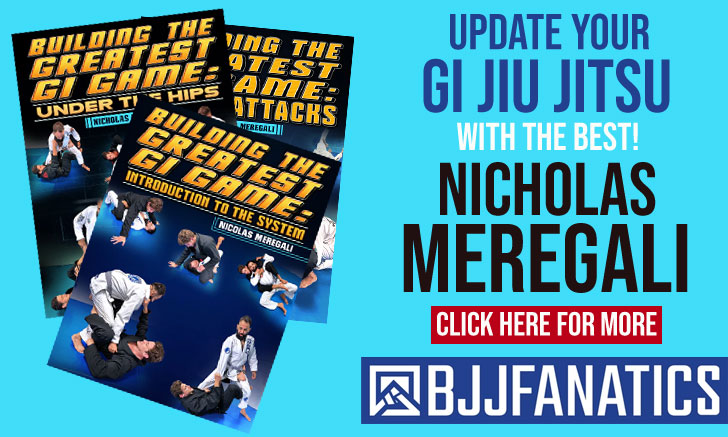 Pedro Araújo is a Brazilian jiu jitsu black belt under Vinícius "Draculino" Magalhães, being one of the top representatives of the Gracie Barra Academy in the heavyweight division. Pedro Araújo made a name for himself in this sport competing its the lower belt divisions, where he conquered over 40 IBJJF medals and 4 world titles, Araújo also stood out for his flexible and highly dynamic guard, an approach seldom seen in the heavier weight classes of the sport, where pressure guard passing is the norm.
Pedro Araújo Jiu Jitsu
Full Name: Pedro Lucas Aguiar Araújo
Nickname: Pedrão, meaning "Big Pedro" in Portuguese.
Lineage: M. Maeda > Carlos Gracie > Helio Gracie > Carlos Gracie Jr > Vinicius Magalhães > Pedro Araújo
Main Achievements:
World Champion (2015 brown, 2014 purple, 2012 blue absolute)
World No-Gi Champion (2013 purple)
Pan American Champion (2014 purple)
World Championship Runner-up (2012 blue)
World No-Gi Championship Runner-up (2014 brown)
Abu Dhabi World Pro Runner-up (2014 purple)
World No-Gi Championship 3rd Place (2014 brown)
Abu Dhabi World Pro 3rd Place (2015 brown)
Pan American Championship 3rd Place (2015 brown weight + absolute, 2014 purple absolute)
Favorite Position/Technique: Open Guard
Weight Division: Peso Pesado (94kg/207lbs)
Team/Association: Gracie Barra
Pedro Araújo Biography
Pedro Araújo was born on October 15, 1989 in in Belo Horizonte – state of Minas Gerais, Brazil.
As many children before him, Pedro's initiation in martial arts was made through judo, a sport he played throughout his childhood, competing on a regional and state level.
In 2009 Araújo decided to give mixed martial arts (MMA) a try, influenced by the sport's boom at the turn of the decade. After 3 months of MMA practice, the gym where he trained cancelled the classes, leading Pedro to pick up on jiu jitsu. He knew very little about grappling, but it was the only martial art left on the time-table for which he was curious about, particularly since a few of the jiu jitsu students also participated in the MMA training.
Pedro's first jiu jitsu coaches were Marcelo "Uirapuru" and Sérgio Benini at Gracie Barra Belo Horizonte (BH). Araújo stood out from the get-go, conquering numerous important state tournaments with the help of his coaches and also Cássio Francis, one of the team's top black belts.
In 2012 Pedro Araújo made use of the excellent network provided by Gracie Barra BH and travelled to Los Angeles to participate in a Romulo Barral training camp ahead of the IBJJF World Championships. Until then, Pedro had divided his time between training and a law degree at the University of Belo Horizonte, though the trip and his win at the World Championship that year, made him re-think his life-plans. He decided then to take jiu jitsu as his full time occupation, moving to the US where he could be closer to a professional environment.
While in the US, Pedro Araújo made of Gracie Barra Northridge his home, earning both of following belts (purple and brown) from the team's leader, Romulo Barral, at the podium of the World Championships. It was also at GB Northridge That Pedro found his interest for coaching, making that a big part of his grappling evolution.
Although he had the full support of teammates such as Christian Bello in the US, on July 2015 unforeseen circumstances drove Pedro away from the sport. While on the verge of quitting jiu jitsu for good, Gracie Barra BH's founder, Vinícius "Draculino" managed to convince Araújo to return to the sport, opening the doors of his academy in Texas to Araújo.
Pedro's return to the US was also linked with a new start as a team leader himself at a new Gracie Barra affiliate academy, this time in Heights – Houston TX.
Pedro Araujo Grappling Record
11 WINS
BY POINTS


BY ADVANTAGES




BY SUBMISSION




BY DECISION




BY PENALTIES




BY DQ



7 SUBMISSIONS WINS
#86e620
Straight ankle lock
14
1
4 LOSSES
BY POINTS


BY ADVANTAGES




BY SUBMISSION




BY DECISION




BY PENALTIES




BY DQ



1 SUBMISSION LOSSES
#214eb8
Choke from back
100
1
Pedro Araujo Fight History
ID
Opponent
W/L
Method
Competition
Weight
Stage
Year
9079

Jared Dopp

Jared Dopp
L
Choke from back
Houston Open
ABS
4F
2016
10054

Igor Silva

Igor Silva
L
Pts: 2x2, Adv
World Champ.
100KG
R1
2016
11861

Samir Chantre

Samir Chantre
L
Points
Houston Open
ABS
SF
2017
22795

Fellipe Trovo

Fellipe Trovo
L
Pts: 0x0, Adv
GB Summit
94KG
SF
2019
9075

Vitor Toledo

Vitor Toledo
W
Footlock
Houston Open
94KG
SF
2016
9076

Diego Gamonal

W
Footlock
Houston Open
94KG
F
2016
9078

Unknown

W
Footlock
Houston Open
ABS
R1
2016
10761

Patrick Miller

W
Straight ankle lock
Submission Hunter
ABS
SPF
2016
11429

A. Mitchell

W
Armbar
F2W 21
ABS
SPF
2017
11859

Unknown

W
Points
Houston Open
ABS
4F
2017
14749

Patrick Miller

W
Botinha
Sub Hunter 4
ABS
SPF
2017
15155

Rojerio Narvaez

W
Pts: 6x0
Houston Open
O100KG
F
2018
22792

Carlos Souza

W
Pts: 0x0, Adv
GB Summit
94KG
R1
2019
22793

Andrew Le

W
Submission
GB Summit
94KG
4F
2019
26928

Nonso Ebede

W
Referee Decision
F2W 177
N/A
SPF
2021
Pedro Araújo vs Jared Dopp

Pedro Araújo vs Jimmy Fredricks