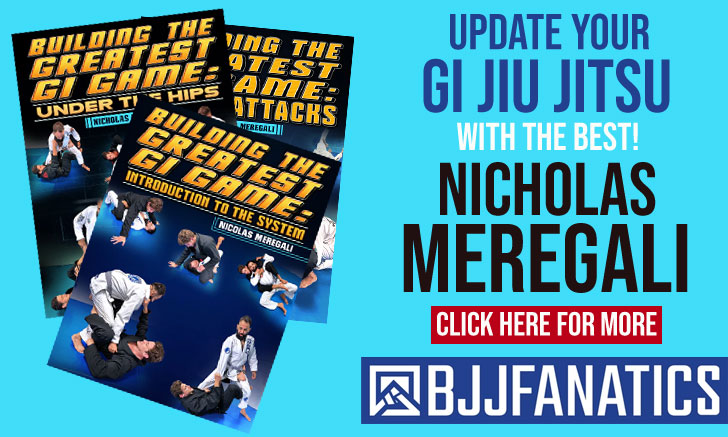 Ana Carolina Schmitt is a Brazilian jiu-jitsu black belt under coach Marcos Cunha, having also worked extensively with coaches such as Juliano Wandalen and Letícia Ribeiro. Ana Carolina is widely regarded as one of the top female grapplers of her generation, having conquered important titles in tournaments such as the International Brazilian Jiu-Jitsu Federation's World and South American Championships.
Ana Carolina Schmitt Jiu-jitsu
Full Name: Ana Carolina Schmitt
Nickname: Aninha – a friendly way of saying Ana in Portuguese.
Lineage: Mitsuyo Maeda > Luiz França > Oswaldo Fadda > Sebastião Ricardo > Wendell Alexander > André Marola > Marcos Cunha > Ana Carolina Schmitt
Main Achievements:
1st Place IBJJF World Championship (2017*** / 2019)
1st Place IBJJF South American Championship (2014)
1st Place IBJJF American Nationals (2016)
1st Place IBJJF Pan-Pacific Championship (2018**)
1st Place IBJJF Rio International Open (2018)
2nd Place IBJJF World Championship (2018)
2nd Place CBJJ Brasileiro Championship (2018 / 2019)
3rd Place IBJJF Pans Championship (2015 / 2017)
3rd Place IBJJF European Open (2015 / 2019)
3rd Place UAEJJF Grand Slam, RJ (2018)
Main Achievements (Colored Belts):
1st Place CBJJE World Championship (2014 brown)
1st Place IBJJF South American Championship (2013 brown)
1st Place IBJJF Rio International Open (2014 brown)
2nd Place CBJJ Brazilian Nationals (2012 brown)
2nd Place IBJJF South American Championship (2010 purple)
3rd Place CBJJ Brazilian Nationals (2013/2012* brown)
3rd Place IBJJF South American Championship (2010* purple)
* Absolute
** Weight and absolute
*** Closed division with team mate
Favorite Position/Technique: Open Guard
Weight Division: Peso Pena (58,50 kg / 129.0 lbs)
Team/Association: Team Marcos Cunha
Ana Carolina Schmitt Biography
Ana Carolina Schmitt was born on January 6, 1990 in Blumenau where she grew up. A city located in Vale do Itajaí, state of Santa Catarina – Southern Region of Brazil.
The first competitive sport practiced by Ana Carolina was rhythmic gymnastics, a highly competitive sport in Brazil at the infant, child and teen level. Schmitt began as a 6 year old and became one of the country's top athletes, conquering many important medals during her career. This included a 2nd Place at the Brazilian National tournament in the ball "apparatus" division as well as a #4 rank placement in the final listings.
Unfortunately for Schmitt, her career was stopped short at the age of 12 due to a spinal injury. Recommended by her doctor to leave gymnastics aside, Ana continued to play sports at school, namely volleyball and handball.
As a 14 year old Ana Carolina found jiu jitsu, starting her tuition under professor Guilherme Neves. Schmitt was promoted to blue belt two years later, but as coach Neves moved to Australia she was forced to look for an alternative academy, choosing instructor Juliano Wandalen to continue her development in the sport.
Juliano – also known as Ninja, awarded Ana Carolina her purple and brown belts, but with time started drifting towards a career in mixed martial arts (MMA). 3 years into her brown belt Schmitt decided to put more effort into competition, but as Wandalen was still very much focused on his professional MMA occupation, Ana believed she would be better suited in a gym that supported her tournament ambitions. For that reason she joined Marcos Cunha's class.
As planned Ana Carolina started competing more after joining Cunha's academy, venturing for the first time to the United States of America to compete at the 2014 IBJJF World Championship. As she was going on her own, Schmitt looked through her network for contacts and pointers on where to train while in California. Thanks to her sponsor, who knew Fabrício Camões (Morango), Ana Carolina was able to train at Gracie Humaitá in San Diego, home to one of the top female competition teams in the world.
Ana Carolina returned to Brazil after the Mundial on time to conquer a gold medal at the CBJJE World tournament, being promoted to black belt while on the podium by coach Marcos Cunha after 4 years as a brown belt. In the meantime, her time spent at the Humaitá gym in the US granted her an invitation from the female team leader, legendary grappler Letícia Ribeiro: To train with the workgroup, full time in America. Although coach Cunha did not agree with the move at first, the idea grew on him and the prospect of experiencing full time training with one of her idols was too good for Schmitt to pass.
After a few years representing the Gracie Humaitá team, in 2017 Ana Carolina Schmitt returned to Santa Catarina and to Marcos Cunha's team – a coach who also stood beside Ana during her period abroad.
Photo by William Burkhardt of BJJ Pix