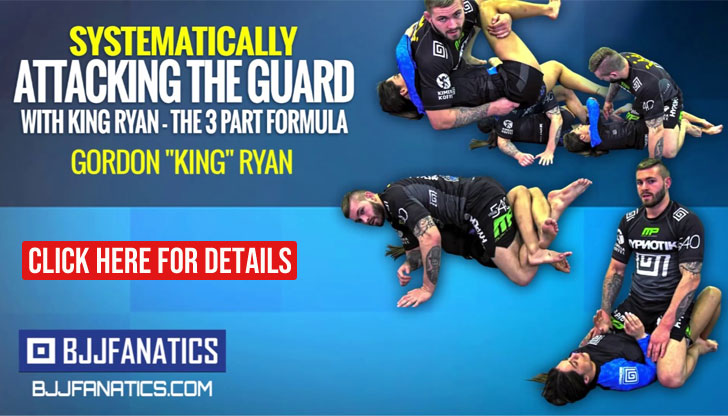 Neiman Gracie is a Brazilian jiu jitsu black belt under Renzo Gracie, being also the great grandson of Gracie jiu jitsu founder Carlos Gracie (10th degree), grandson to 9th degree red belt Robson Gracie as well as the son of the famous Master Márcio Stambowsky. Neiman earned his place in the sport by his own merit, earning numerous titles in Gi and No-Gi tournaments before his transition to mixed martial arts (MMA) in 2013, having fought for prestigious promotions such as Bellator and World Series of Fighting (WSOF).
Neiman Gracie Jiu Jitsu
Full Name: Neiman Gracie Stambowsky
Nickname: n/a
Lineage: Mitsuyo Maeda > Carlos Gracie > Helio Gracie > Carlos Gracie Jr. > Renzo Gracie > Neiman Gracie
Main Achievements:
Pan American Champion (2008 purple)
Pan American No-Gi Champion (2008 purple)
American National Champion (2007 purple)
NY International Open Champion (2009 purple)
NY International Open Championship Runner-up (2012 black, 2010 purple)
NY Summer Open Championship Runner-up (2015 black)
World No-Gi Championship 3rd Place (2013 black)
World Championship 3rd Place (2008 purple, 2005 blue junior)
Pan American Championship 3rd Place (2007/2009 purple)
Pan American No-Gi Championship 3rd Place (2011 brown)
Brazilian National Championship 3rd Place (2004 blue junior)
NY International Open Championship 3rd Place (2009 purple absolute, 2011 brown)
Favorite Position: Back Mount
Weight Division: Peso Pesado (94kg/207lbs)
Team/Association: Renzo Gracie Academy
Neiman Gracie Biography
Neiman Gracie was born on December 12, 1988 in Rio de Janeiro, Brazil.
Being the son of a Rolls Gracie black belt (Márcio Stambowsky) and the granddaughter of Gracie jiu jitsu founder, Carlos Gracie, it didn't come as a surprise that Neiman took his first steps in the family's martial art at the young age of 7.
Most of Neiman Gracie's jiu jitsu evolution took place at the Gracie Barra academy in Rio, earning all belts up until his purple from the hands of his great uncle Carlos Gracie Junior.
In 2007 his parents moved to the United States East Coast. Neiman travelled with them and picked up where his training had left off at his uncle Renzo Gracie's academy, earning his brown and black belts at the acclaimed New York grappling gym.
In 2013, Neiman set his sights on following an MMA career, signing with the World Series of Fighting organization, making his cage debut on the WSOF show of September 2013 (Arlovski vs. Kyle) – winning via armbar in the first round. After two submission wins at WSOF, Neiman Gracie signed with the prestigious Bellator MMA promotion, where he continued his prosperous mixed martial arts career.
Neiman Gracie vs Darren Costa

Neiman Gracie winning the New York Open (2009)