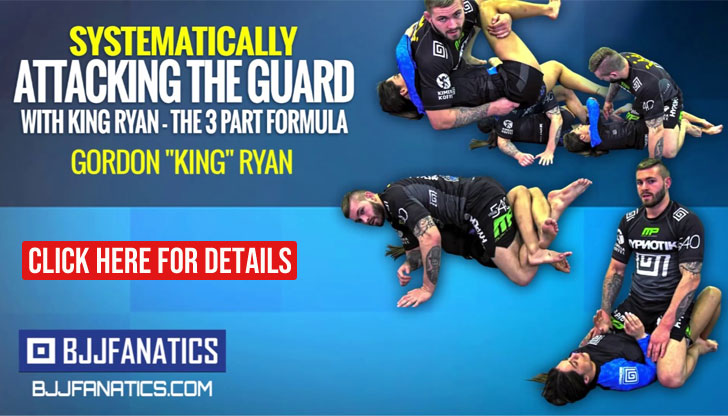 Antonio Roberto Crivelari Jr, commonly known as Juninho Crivelari, is a Brazilian jiu jitsu black belt under Nilson Liboni and a member of the Checkmat jiu jitsu academy. Well known as a grappling instructor, having developed athletes such as Bruno Martins, Pedro Fernandes, Talles Alves as well as his sons Filippi and João Bento, Crivelari is also known for his accomplishments as an athlete, particularly in the Masters division where he conquered a range of medals in high-level tournaments.
Juninho Crivelari Jiu Jitsu
Full Name: Antonio Roberto Crivelari Jr
Nickname: "Juninho" is a common and friendly version of saying Junior in Portuguese lingo.
Lineage: Mitsuyo Maeda > Luis França > Oswaldo Fadda > Wilson Mattos > Antonio Crivelari
Main Achievements:
IBJJF World No-Gi Champion (2017 Master 1)
IBJJF Pans Champion (2018 Master 1)
IBJJF South American Champion (2016 Master 1)
IBJJF European Open Champion (2017 Master 1)
IBJJF European Open No-Gi Champion (2017 Master 1)
IBJJF São Paulo BJJ Pro Champion (2017 Master 1)
IBJJF Rome Open Champion (2017 Master 1)
IBJJF European Masters 2nd Place (2017 Master 1)
UAEJJF Grand Slam Los Angeles 2nd Place (2016 Adult, 2017 Master 1)
IBJJF World Masters 3rd Place (2018 Masters 1)
CBJJ Brazilian National 3rd Place (2013)
IBJJF South American Masters 3rd Place (2017 Master 1)
Main Achievements (Colored Belts):
CBJJ Brazilian National Champion (2002 purple)
Favorite Position/Technique: Guard Passing
Weight Division: Peso Leve (76,00 kg / 168.0 lbs)
Team/Association: Checkmat
Juninho Crivelari Biography
Antonio Crivelari Junior was born on June 7, 1984 in Jundiaí, a city located in Brazil's São Paulo state.
As a 7-year-old Crivelari's interest in martial arts grew, which led him to join a neighboring karate gym. The experience with the Japanese striking art, however, was short-lived as grappling called upon Antonio who then starting through judo.
Although enjoying judo at the time, the boom of no-holds-barred (the predecessor of mixed martial arts) during the mid 1990's had Juninho in awe of jiu jitsu and its representatives, who held belts in the two biggest events at the time: The UFC and Vale Tudo Japan. This interest in BJJ ultimately drove Crivelari away from judo and into coach Nilson Liboni's gym (1995), a jiu jitsu black belt under Grand Master Wilson Mattos.
Completely embedded in jiu jitsu culture, as a teenager Crivelari was already helping out as an assistant coach in Liboni's classroom, going on to have his own group of students as a purple belt.
On August 2004 Juninho Crivelari earned his black belt from Nilson Liboni, who had graded him in every belt. 2004 was also the year when Antonio opened his first academy in Jundiaí. Through a good relationship with Robert Drysdale – a famous grappler who grew up in Jundaí's neighboring town of Itu, Juninho Crivelari met Leonardo Vieira in 2005. After he started training regularly with the well-known coach/athlete, Junior became affiliated with Vieira's academy – Brasa Clube de Jiu Jitsu (which in 2008 changed to Checkmat).
After he married, Juninho's focus was set on his growing family, with the tournament life sitting aside. On October 2016, after divorcing his wife, Crivelari reassessed his priorities, then deciding to return to competition in full force. That same year, after conquering the South American title, Juninho traveled to Europe where he competed and won the two main tournaments in the continent, the European Open both in the gi and no-gi categories.
After his stay in Europe, Crivelari decided to test himself in the world's most competitive circuit, which is located in the United States, finding great results there also.
Juninho Crivelari vs José Aldo