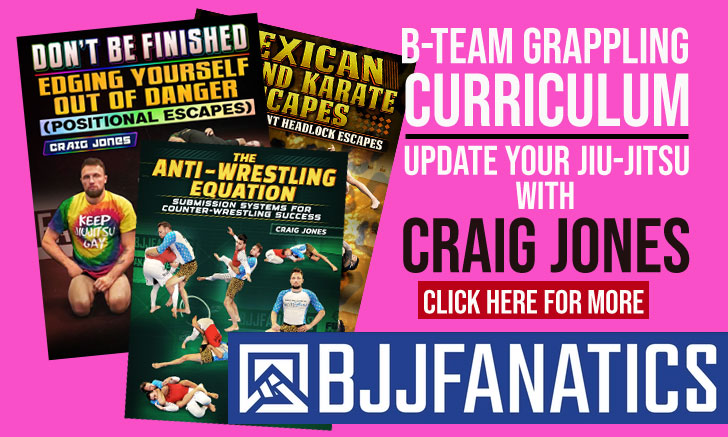 Tiago Alves, who also goes by his professional nickname: Tiago Alves "Unstoppable", is a professional MMA fighter (Mixed Martial Arts) and jiu jitsu competitor from the Barbosa Jiu Jitsu Team, one of the top martial arts academies in São Paulo, Brazil. A black belt in both Brazilian jiu jitsu (under Marco Barbosa) and kung fu, Tiago Alves excelled in the "Arte Suave" having achieved many important titles in the black belt division, such as Brazilian National Champion (with and without the Gi), Pan American Champion and even South American champion. Since 2012 Tiago Alves has been focussed almost exclusively to his mixed martial arts career.
Tiago Alves Jiu Jitsu & MMA
Full name: Tiago Gomes Dias Alves
Nickname: Unstoppable. Unlike most BJJ nicknames, "Unstoppable" is solely a fighting nickname to help promote Tiago Alves' MMA career.
Lineage: Mitsuyo Maeda > Carlos Gracie > Helio Gracie > Rickson Gracie > Marcelo Behring > Waldomiro Perez > Roberto Godoi > Marco Barbosa > Tiago Alves
Main Achievements/Record:
1st Place IBJJF Pan Championship (2006)
1st Place CBJJE South American Championship (2008)
1st Place CBJJ Brazilian Nationals NoGi (2009 / 2010)
1st Place CBJJ Brazilian Nationals (2010)
1st Place IBJJF International Masters & Seniors (2009)
2nd Place IBJJF World Championship NoGi (2010)
2nd Place CBJJ Brazilian Nationals (2006 / 2009)
3rd Place IBJJF Pan Championship (2007)
Favorite Technique/Position: Guard Passing
Weight Division: Lightweight (76kg-167lbs) and Middleweight (82kg-181lbs)
Team/Association: Barbosa Jiu-Jitsu
Tiago Alves Biography
Tiago Alves was born on the 4th of July 1979 in São Paulo, Brazil. Tiago started practicing martial arts from a very young age and even achieved the rank of black belt in Kung Fu. He also surfed and was a Triathlon athlete for years. Tiago was 20 years old when he first got involved with jiu jitsu. He started training through an old friend from Kung Fu, Francisco Lenhador. Francisco invited Alves to drop by his martial arts academy whenever he wanted, to stay active, Tiago agreed and as he joined the club, he saw a few of the guys there grappling, he asked if he could join and before he knew it he was rolling around grappling at the gym.
Tiago Alves did not enjoy grappling at first, and he hated the playboy stigma (pit boys in Brazil) of the jiu jitsu practitioner, a stigma that haunted BJJ for years in Brazil due to the wrongdoings of some gang members that utilized jiu jitsu to cause havoc. Though he had these mixed feelings towards BJJ, his friend Francisco Lenhador noticed almost immediately that Tiago had talent for grappling, and took him to a more professional BJJ school nearby, a school led by an instructor by the surname Gomes. Tiago stayed at Gomes's place for 4 months, but there were few students at his schedule so he decided to look for a more populated and professionalized jiu jitsu academy, he found just that at "Barbosa Jiu Jitsu", a team led by Marco Barbosa.
When Tiago was a blue belt he joined the University (Unisantana) in São Paulo, taking Physical Education. While on the University's program he was able to practice BJJ with a scholarship, always under the tutelage of Marco Barbosa – also known as "Barbosinha" – for whom he competed extensively. His stellar competition record granted him a speedy route to black belt, a grade he achieved in little over 5 years (receiving the black belt on Novermber 2004).
Tiago Alves vs Gabriel Rollo

Tiago Alves vs Rodrigo Otavio