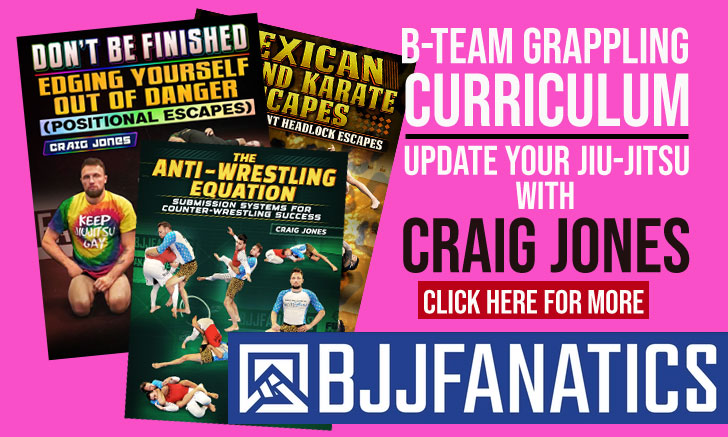 Dave Camarillo is a Judo and Brazilian Jiu-Jitsu (BJJ) black belt under Ralph Gracie though he moved away from Ralph's academy to form his own style of grappling which he branded as "Guerrilla Jiu-Jitsu". Dave Camarillo became a mainstream name as a coach after many of his students became big stars in the world of mixed martial arts (MMA), names such as Jon Fitch, Josh Koscheck, Mike Swick, and Cain Velazquez.
Dave Camarillo Jiu Jitsu
Full Name: David Camarillo
Nickname: n/a
Lineage: Mitsuyo Maeda > Carlos Gracie > Helio Gracie > Carlos Gracie Jr > Ralph Gracie > Dave Camarillo
Main Achievements:
II Oscar de Jiu-Jitsu Champion (1998 purple belt)
Joe Moreira International Champion (1999 purple belt)
Copa Pacifica Champion (1999 purple belt)
Rickson Gracie Cup Champion (1998** blue belt)
Canadian Open Champion (Judo)
* Absolute
** Weight and Absolute
Favourite Position/Technique: n/a
Weight Division: Peso Leve ( 76kg-167lbs)
Team/Association: Guerrilla Jiu Jitsu
Dave Camarillo's Biography
Dave Camarillo born in 1977 and was raised in California, United States of America. His initiation in martial arts began from a very young age (David was 5 years old) by his father's hand. Dave's father (Jim) was a serious Judoka who founded a South-Californian Judo Club called Bakersfield, and instilled in Dave and his brother Dan the martial arts spirit, training 6 times per week.
David stayed under his father's tuition until he was 18 years old, a time in which he moved to Fresno State Judo. During that period Camarillo also had the chance to visit Japan and study Judo there, training mainly at the Tsukuba University. His approach to BJJ came during this stay at Fresno, Dave suffered an injury (knee) that made Judo impossible to train, due to the hard impact the throws have on the knees. He decided to give Jiu Jitsu a try as it focussed more on groundwork which is less of a worry for knee problems. The first academy he when to was the Gracie Academy led by Cesar Gracie and Ralph Gracie where he met (at the time) the future UFC lightweight and welterweight champion BJ Penn with whom he established a friendship that stays strong to this date. His natural ability for jiu-jitsu was clear, and David achieved his blue belt in a record 10 days. It took David 2 years to reach the brown belt status, in the meantime has a purple belt, David won several important competitions, including the "II Oscar de Jiu-Jitsu Contra a Violência" in Brazil (1998) against Fredson Paixao (by points). He spent the next 4 years in that division before reaching the black belt from the hands of Ralph Gracie.
In September 2003 Dave took over the grappling program at the American Kickboxing Academy in San Jose, California. The academy's instructor had been Ken Shamrock who had a completely different style from Camarillo's. Dave's style gave the team a good revamping and its fighters flourished under Camarillo's guidance. David has since changed his coaching style's name to "Guerilla Jiu-Jitsu" and he graduates his students under that banner.
In 2010 Dave Camarillo was part of the reality TV show, The Ultimate Fighter Season 12, being the grappling coach of the yellow team (Team Koscheck).