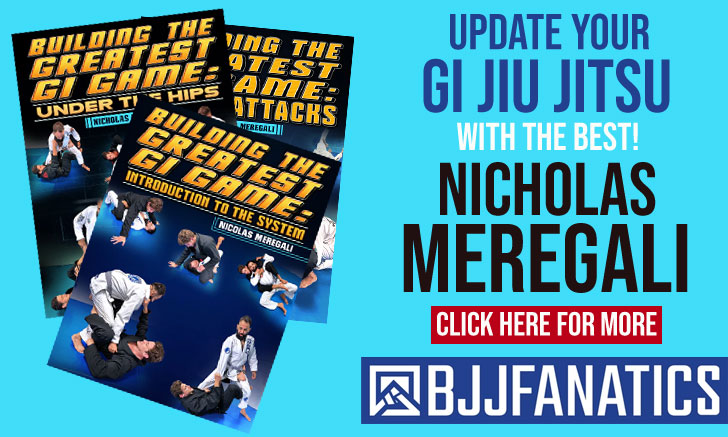 David Jacobs, commonly referred to as "The Rock", was a Brazilian jiu-jitsu black belt under Mario Yamasaki, who also worked extensively with Francisco Neto. Widely recognized as a pioneering figure of this sport/martial art in the East Coast of the United States, Jacobs was an avid competitor on the Grapplers Quest and IBJJF circuits during the 2000s era whilst also becoming one of the very first North Americans to referee for the IBJJF. During this period he also co-founded / founded two of the most successful BJJ academies on the state of Virginia: Fairfax Jiu Jitsu and David Jacobs Jiu-Jitsu Team.
David Jacobs Jiu Jitsu
Full Name: David Arnold Jacobs
Nickname: According to some of Dave's former teammates at the Yamasaki academy, Jacobs's label "The Rock" was given by Mario Yamasaki due to his physical build (Dave used to do powerlifting).
Lineage: C. Gracie > Helio Gracie > Rickson Gracie > Marcelo Behring > Mario Yamasaki > David Jacobs
Main Achievements:
IBJJF International Masters & Seniors Champion (2011/2012)
IBJJF Pan Champion (2013 Senior 2)
Grapplers Quest US Nationals NoGi Champion (2008)
Grapplers Quest North American NoGi Champion (2007)
Grapplers Quest North American Champion (2007)
North American Combat Sports Champion (2007)
#1 Grappling League Ranked Athlete (2007)
IBJJF Master & Senior World Championship 2nd Place (2012)
IBJJF International Masters & Seniors Championship 2nd Place (2007)
IBJJF Pan NoGi Championship 3rd Place (2008)
IBJJF International Masters & Seniors Championship 3rd Place (2005/2009)
Main Achievements (Colored Belts):
Grapplers Quest Beast of the East Champion (2005 brown)
Grapplers Quest USA Team Trials Tournament 2nd Place (2005 brown)
IBJJF Pan Championship 3rd Place (2005 brown)
Favorite Position/Technique: Pressure Passing
Weight Division: Peso Pena (70,00 kg / 154.5 lbs)
Team/Association: David Jacobs Jiu-Jitsu Team
David Jacobs Biography
David Jacobs was born on December 6, 1966, in Easton, Pennsylvania, United States of America.
His interest in athletic endeavors started at the age of 11 through wrestling, a sport he practiced through junior high, high school, and college (Division 1). Later, Jacobs turned to weightlifting which he practiced religiously for 12 years.
In 1997 David came across the Ultimate Fighting Championship (UFC) while dining at a friend's home. The fights sparked Jacobs's curiosity, particularly the jiu-jitsu dynamics of the matches which reminded him of the wrestling he had practiced in school. A few months later, in February 1998 Dave took his first of many classes at the Yamasaki Academy. In a 2012 interview for the BJJ Blog – Meerkatsu, Jacobs wrote about his early experiences with jiu-jitsu "I walked into my first class thinking I was going to crush everyone because of my wrestling and weightlifting. Well, not surprisingly, my expectations turned out to be not so realistic. I got tapped repeatedly mostly by guillotines that day by guys who were much weaker than I was. That experience really lit a fire under me to learn jiu-jitsu."
Known by the mainstream MMA audience as a referee for the UFC, Mario Yamasaki was the first jiu-jitsu instructor in the DC metro area. The Brazilian had a more traditional approach to BJJ, heavily reliant on a solid understanding of the foundations of the art and with a strong stand-up element, a style of coaching truly suited for an athlete of Jacobs's background. Both Mario and Francisco Neto closely followed Dave's progress in the sport.
Although pursuing a career as an attorney while being highly active in the East Coast competition scene – arguably the most active BJJ athlete in that area at the time, Dave still found the time to open his own training location in early 2004,  teaching at the aerobics room inside a Gold's Gym a few times per week. As a result of Jacobs's extensive competition record and improved methods of teaching, Dave finally received his black belt from Mario Yamasaki at a ceremony held in April 2005.
While setting an impressive pace in the tournament scene, coaching BJJ as well as pursuing a career in a particularly demanding field, Jacobs still found the time to study the International Brazilian Jiu Jitsu Federation (IBJJF) rule book and become one of the very first North American members of the federation's refereeing body. This at a time when referee courses were only taught in Portuguese.
In 2007 Jacobs co-founded Fairfax Jiu Jitsu alongside Mark Jones and Sam Kim, a gym located in western Fairfax County, Virginia where Dave perfected his coaching skills until 2013. During the Summer time that year Jacobs left Fairfax JJ to form his own academy – David Jacobs Jiu-Jitsu Team.
On January 6, 2018, David Jacobs passed away due to a stroke at the young age of 51. Dave's many epic matches – particularly while competing in the Grapplers Quest circuit, his pioneering work as a BJJ instructor and referee, and insightful participation on internet forums such as Sherdog and the UG made him a true educator and standard bearer for jiu-jitsu in the East Coast of the United States, particularly in the state of Virginia. A true BJJ Hero.
Special note: a world of appreciation to Ryan Hall, Erin Herle, and Mathew Ray Miller for providing the information necessary to compile this article. Thank you!
David Jacobs Match at Grapplers Quest 2009

David Jacobs Grapplers Quest Highlight