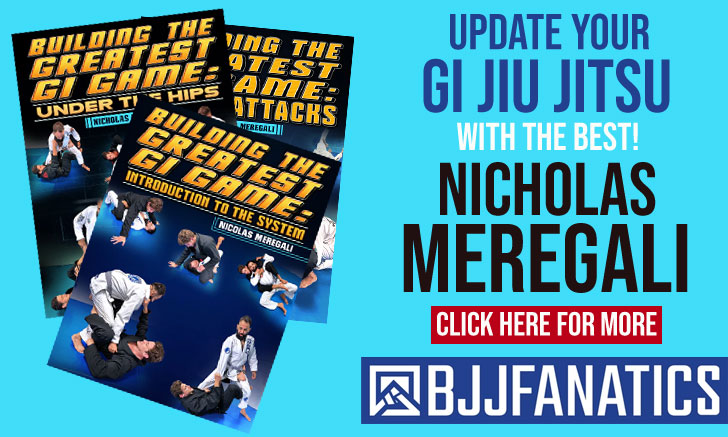 JUNE 30, 2018 WAS THE DATE set for the 14th Edition of the ACB Jiu Jitsu event, a show held in Moscow – Russia. The world famous BJJ competition gathered some of the very best grapplers on the planet including the most accomplished light weight of all time – Lucas Lepri, who battled former ADCC and current ACB champ Davi Ramos for the 75 kilogram title.
The card had a wide range of high level matches with a few newcomers to the promotion making their debut on the ACB mats. This was the case of Nicholas Meregali and Ali Magomedov. Magomedov was arguably the least known competitor on the gi facet of the ACBJJ 14 show, but proved to be well prepared for an event of this magnitude. In his match against Bruno Frazatto the Russian completely dominated the affair, pulling off a submission against the world class veteran and a dominant performance. Keep your eyes on Ali in the future, solid skills on this young man.
Another important match on the card was the clash between Lucas "Hulk" and Rômulo Barral. A super interesting bout on paper that really materialized into an epic affair. Lucas got the win in a dominant showing, passing the legendary guard of Barral on two occasions! Absolute killer performance by the Atos standout.
The two title matches were uneventful for the most part. In Miyao vs Farias the bout seemed to default over every round to 1 minute of stalling from the feet, 1 minute of establishing who gets the top position followed by 3 minutes of 50/50 guard. Although Ary did seem try his hardest to get the game going, Joao did most of the stalling on this affair and it would be advised for referees to push for "lack of activity" penalties more often in the future.
Lucas Lepri conquered his first ACBJJ belt, snatching it from Davi Ramos in an also uneventful, match mostly spent on the feet with very few exciting moments to report.
Running alongside the gi superfights, ACBJJ 14 also had NoGi matches between some of ACB's top MMA competitors (ACB runs separate mixed martial arts events in parallel with BJJ). These NoGi matches captured most of the audience's interest, given that they were substantially more entertaining than the gi bouts between jiu jitsu stylists. Full Results below.
– Rodnei Barbosa defeated Samir Chantre via points
R1 2X0
R2 2×2
R3 2×2
– No winner on Gabriel Lucas vs Marcos Santa Cruz as both athletes DQed for stalling.
R1 0x0
– Augusto Mendes defeated Kim Terra via points
R1 0x0
R2 2×0
R3 0x0
– Gabriel Marangoni defeated Osvaldo Moixinho by points
R1 0x0
R2 2×0
R3 0x0
– Ali Magomedov defeated Bruno Frazatto by toe hold
R1 2×0
R2 Submission
– Thiago Sa defeated Ayub Magomadov by toe hold
R1 13×0
R2 Submission
– Lucas Rocha defeated Daud Adaev by armbar
R1 6×0
R2 Submission
– Lucas Barbosa defeated Romulo Barral by points
R1 2×0
R2 7×0
R3 7×0
– Igor Silva defeated Abdurakhman Bilarov by points
R1 0x0
R2 7×0
R3 0x4
– João Gabriel Rocha defeated Nicholas Meregali by points
R1 0x0
R2 4×4
R3 2×0
– Luiz Panza defeated Rodrigo Cavaca by RNC
R1 2×0
R2 Submission
– Joao Miyao defeated Ary Farias by points (ACB 60KG Title)
R1 2×2
R2 4×2
R3 2×2
R4 2×0
R5 7×0
– Lucas Lepri defeated Davi Ramos via points (ACB 75KG Title)
R1 0x0
R2 0x0
R3 0x0
R4 2×0
R5 2×0
– Muhamed Kokov defeated Georgi Karakhanyan via Guillotine
R1 2×0
R2 Submission
– Adlan Bataev defeated Murad Machaev by submission (Murad passed out after a takedown)
R1 2×0
R3 Submission
– Abdul Abdulvakhabov defeated Eduard Vartanyan by referee decision
R1 0x0
R2 0x0
R3 0x0
– Mukhamed Berkhamov defeated Aslambek Saidov via points
R1 4×0
R2 2×0
– Yusuf Raisov defeated Diego Sanchez via points
R1 2×0
R2 0x0
R3 Pts
– Albert Duraev defeated Mogamed Ismailov by penalty (0x1)
R1 0x0
R2 0x0
R3 0x0