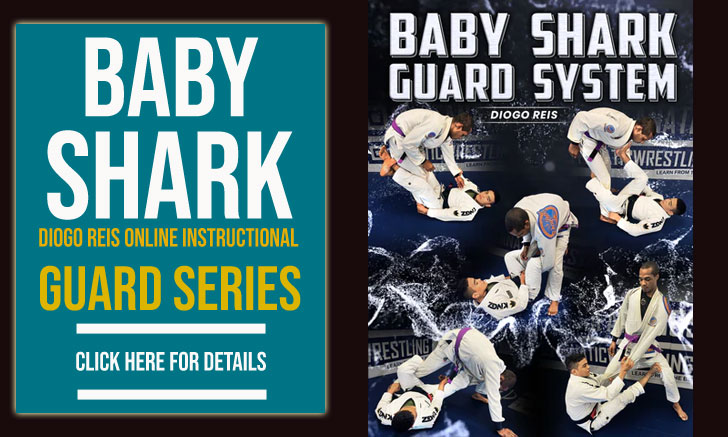 Everdan Olegário, commonly known as "Mestre Dan" (Master Dan), is a Brazilian jiu jitsu black belt who trained under the illustrious Fernando Tererê, being also one of the leading figures in the grappling world. From his Cohab Jiu Jitsu, a small academy located inside the social housing community of COHAB in Itaquera – Sao Paulo, Master Dan has produced numerous high level jiu jitsu competitors, including Sérgio Moraes, Guilherme Augusto, Dimitrius Souza, Paulo Baraúna, and to name a few.
Everdan Olegário Jiu Jitsu
Full Name: Everdan Olegário da Silva
Nickname: The name chosen by Olegário's parents (Everdan) is said to be of Germanic origin and hard to pronounce in Portuguese. For that reason, from an early age his name was shortened to "Dan" by friends and family. When Everdan became a coach, many students would call him Mestre Dan (Master Dan).
Lineage: Mitsuyo Maeda > Carlos Gracie > Reyson Gracie > Osvaldo Alves > Luis Dagmar > André Galvão > Everdan Olegário
Main Achievements: n/a
Favorite Position/Technique: Guard Passing
Weight Division: Peso Médio (82kg/181lbs)
Team/Association: Alliance
Everdan Olegário, "Mestre Dan" Biography
Everdan Olegário was born on the 3rd of February, 1971 in Sao Paulo – Brazil, having spent his formative years in COHAB 2 (Companhia Metropolitana de Habitação) a social housing project in Itaquera, SP.
Martial arts appeared early in Everdan's life, having started karate classes at the age of 10. 3 years later, he decided to drop combat sports to focus on basketball where he was having some competitive success.
Olegário returned to the world of contact sports when he was 22 years old, competing in boxing and achieving some titles such as FORD champion and "Copa de Ouro" (Golden Cup) champion. He added jiu jitsu to his training schedule at 23, but did not take the sport seriously at that point.
In 1998 a blue belt from Lótus Jiu Jitsu Academy named Antonio "Tony" Carlos launched the "Equipe de Jiu-Jitsu da Cohab José Bonifácio" then called "Cohab Lótus". Everdan would become Tony's first student.
The team was built on mattresses improvised as mats. Although the conditions were not optimal, the workgroup grew in numbers. Being associated with Lótus, one of Sao Paulo's most successful academies, Olegário was graded from blue to brown belt by Givanildo Santana, who was one of the head figures of the team.
As the years went by Olegário took control of the academy and launched a social project named "Nasci Para Vencer" (Born to Win), an endeavour built with the intent of driving the children from the neighbouring burgs away from drug trafficking by giving them a competitive outlet.
Mestre Dan's project grew strong, but as his team was linked with Lótus, he was only authorised to enter tournaments promoted by CBJJE, a Sao Paulo based federation presided by the founder of Lótus, Moises Murad. Knowing that he had promising athletes in his group, Olegário decided to sever his ties with the Sao Paulo team and join Tererê and Eduardo Telles' academy – TT.
At TT Dan met a team filled with talent and many of future jiu jitsu world champions, including Lucas Lepri, Cobrinha, Michael Langhi, Caio Almeida and many others. It was also at TT that Everdan Olegário achieved the rank of black belt, a belt that was tied around Dan's waist by André Galvão.
The TT academy eventually fell (2005) due to the downfall of its main coach, Fernando Tererê. Olegário's Cohab team was forced to switch allegiance, opting to join forces with Alliance.