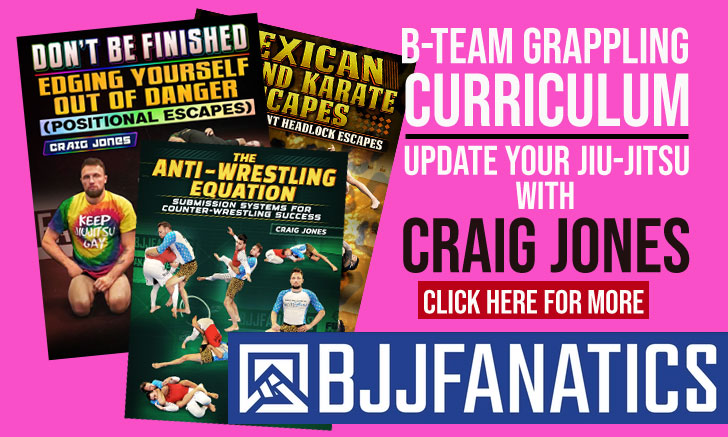 Monique Elias is a Brazilian jiu jitsu black belt under Mario Reis and one of the leading competitors of her generation, being ranked #2 at the Top 5 New Black Belt Prospects for 2015 list. With an extensive medal tally at international events since the lower belts, Elias turned a few heads her way in 2014 after sequential double gold medals (weight and open weight) at the Pan American, Brazilian National and World Championships in the brown belt division. Monique is also known for her work as a model prior to her career shift to grappling.
Monique Elias Jiu Jitsu
Full Name: Monique Medeiros Elias
Nickname: "Magra" meaning skinny in Portuguese. This is due to Elias' slender complexion when she started training.
Lineage: M. Maeda > Carlos Gracie > Helio Gracie > Alvaro Barreto > Sylvio Behring > Mario Reis > Monique Elias
Main Achievements:
IBJJF World Champion (2016)
IBJJF Pan American Champion (2017/2015)
UAEJJF Abu Dhabi World Pro Champion (2015)
IBJJF Word Championship 2nd Place (2018 / 2017 / 2015*)
IBJJF Word Championship 3rd Place (2015)
Main Achievements (Colored Belts):
IBJJF World Champion (2014**/2013** purple, 2012** blue, 2010 white)
IBJJF Pan American Champion (2014** brown, 2013 purple, 2012* blue)
CBJJ Brazilian National Champion (2014** brown, 2013** purple)
IBJJF Rio Open Champion (2013** purple)
* Absolute
** Weight and absolute
Favorite Position/Technique: Open Guard
Weight Division: Médio (under 69kg/152lbs)
Team/Association: Alliance
Monique Elias Biography
Monique Elias was born in Porto Alegre, south of Brazil in 1990. She started modeling from an early age gaining considerable recognition before entering the world of martial arts. According to the website Globo Esporte in a piece written about Monique in 2012, Elias met Mario Reis while walking her dog in the city square when she was 19 years old. As it turns out both her dog and that of Mario had mutual dislike for one another which caused her to engage in a conversation with Reis. She found that Mario was a successful competitor and became interested in trying a class which happened a few days later.
Within one week of training Monique and Mario started dating, the relationship would serve as a catalyst for Elias' dedication to the sport. As her interest grew for jiu jitsu, the training became more intense and her "model look" was replaced by a more muscular figure going from 55kg to 67kg competition weight, one less appreciated by the fashion industry. Faced with the dilemma of maintaining a career in jiu jitsu or the catwalk, Elias chose grappling.
The rise to the top was quick in the lower belt divisions where Monique Elias piled up gold medal after gold medal, including a gold medal at the world championships in the purple belt division (2013) where she finished all her opponents in less than one minute each.
Monique would marry Mario Reis on November 2013, the man who awarded Elias all her belts, including her black belt on June 2014 after another double gold medal (weight and category) at the World Jiu Jitsu Championships, becoming then first female black belt graded by Reis.
Monique Elias vs Luana Fiquene

Monique Elias vs Bia Mesquita