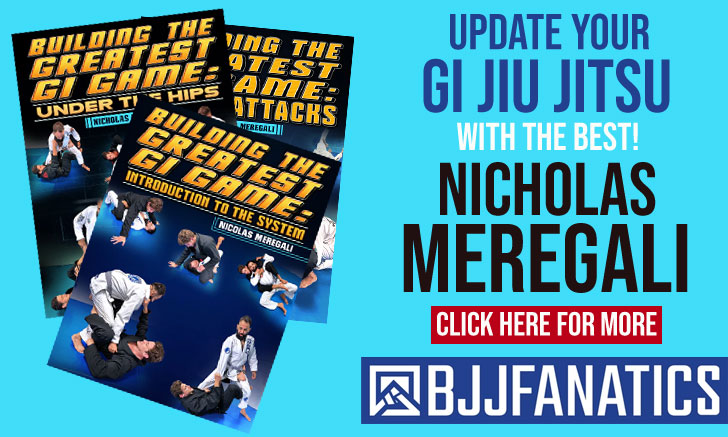 André Glodzinski is a Brazilian jiu jitsu black belt under Master Max Trombini being one of the top representatives of Cia Paulista in the United States. One of the most prestigious referees in the sport,  Glodzinski is also known for his inspirational life story, one that saw André return to activity with a prosperous career as a coach and a competitor after a severe car crash which left permanent physical damage.
André Glodzinski Jiu Jitsu
Full Name: André Mc Laughlin Glodzinski
Nickname: n/a
Lineage: Mitsuyo Maeda > Carlos Gracie > Helio Gracie > Rickson Gracie > Marcelo Behring >Valdomiro Junior > Milton Maximiliano Trombini > André Glodzinski
Main Achievements:
American Nationals No Gi Champion (2012)
US Open Champion (2007 master)
Santa Cruz BJJ Pro IBJJF Champion (2015 master 2)
San Francisco Open Champion (2013 master 2)
São Paulo State Champion – FESP (4x)
University Circuit Champion – FUPE (2002 brown)
All Stars Champion (2012, 2014)
American Cup Champion (2015)
World No Gi Championship 2nd Place (2008 master)
American Nationals 2nd Place (2007/2012 master)
World No Gi Championship 3rd Place (2012 master 2)
Favorite Position/Technique: Armbar
Weight Division: Meio Pesado (88kg/194lbs)
Team/Association: Cia Paulista
André Glodzinski Biography
André Glodzinski was born in São Paulo, Brazil on the 14th of July 1977.
Glodzinski's first contact with martial arts came through judo as a young child, training with Luiz Catalano Calleja at the São Paulo Futebol Clube (SPFC). André became an avid competitor winning the National Qualifiers for the Judo Nationals at 11 years of age.
Around that same time he won the qualifiers, while returning to judo class on the back of his father's motorcycle, a car collided with both André and his dad. Although Glodzinski did not fracture any bone, his right leg was swollen and bruised for almost 4 months and he had to miss the nationals.
With the accident and the time spent off the mats, Glodzinski lost the interest in judo and picked up skateboarding instead. He also started kickboxing and later kiokushinkai at 14 years of age, competing in this well known full contact style of karate.
Throughout his teenage years, André always wanted to try jiu jitsu, and had two neighbours who were very connected with grappling, namely Freddy Sabitini and Saulo Cruz, however, striking was his home and always ended up rationalizing it that way. Eventually, in 1994 André decided to try a BJJ class, choosing coach Eduardo Leitão at Cia Paulista for that effect. After a few classes Glodzinski was sold to jiu jitsu and almost immediately quit striking to focus solely on grappling.
On May 27, 1995 André suffered his 2nd motorcycle accident, this time with long lasting effects. Glodzinski was hit by a car taking a quick turn, hitting the road barriers which sliced his leg.
Although the doctors voted to have the leg amputated, André's father managed to intervene and prevent the amputation. André was kept in bed rest at the hospital for 2 months, loosing movement in the foot. The specialists said he would never walk and advised the family repeatedly that a prosthetic leg would be the best option to improve his quality of life.
After 2 years, many surgeries and wearing the "halo" brace on his leg, André was able to bend his leg for the first time since the accident. Something none of the doctors had predicted. Despite the doctor's prognosis for recovery, he decided to get back on the mat training twice a day with coach Maximiliano Trombini and Eduardo Leitão. Throughout the years Glodzinski had more surgeries on his knee and shoulder as he continued his Jiu-Jitsu training. Andre earned his purple belt in 1999, and in 2001 began teaching jiu jitsu at a small gym. In 2002, Andre earned his brown belt.
In the early weeks of 2005, André earned his black belt, which was awarded by Master "Max" Trombini. not long after Glodzinski embarked in his American experience.
André spent some time coaching at Rigan Machado's gym in California, later teaching also at BJ Penn's gym, heping BJ and his brothers JD and Regan in Hawaii. He returned to the US mainland and became part of Urijah Faber's coaching staff in 2005, separating from the legendary California fighter in 2008.
André established his own team in Sacramento, CA becoming the head coach of Team Andre Cia Paulista, while also becoming one of the top referees in the sport.
Most of the facts here displayed were taken from Glodzinski's interview to Inside BJJ.
André Glodzinski US Open final – 2007