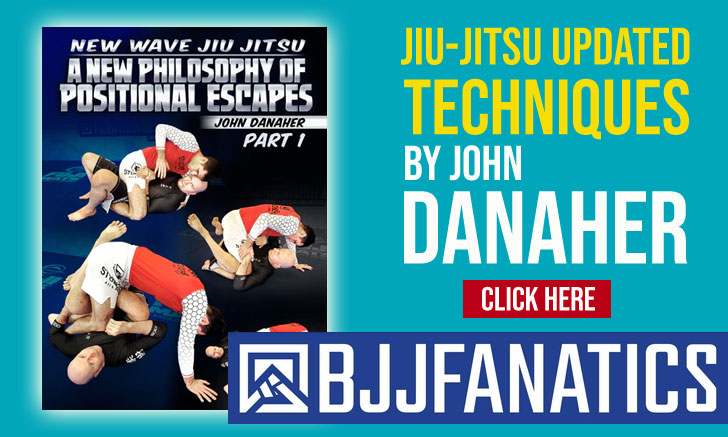 Fabricio Medici is a Brazilian Jiu-Jitsu black belt under Givanildo Santana, having also worked extensively with Master Francisco Mansur, being a member of the prestigious Kioto gym, one of BJJ's most traditional academies. Although a successful competitor during his heyday, in the lower ranks of the sport, Medici gained notoriety in grappling's global sporting circuit as a referee, working with the International Brazilian Jiu-Jitsu Federation (CBJJ/IBJJ) as one of its chief coordinators – particularly in the United States (IBJJF/USBJJF). Fabricio is also the Head Referee for another well-known promotion – Kasai Pro, as well as the New York BJJ Federation.
Fabricio Medici Jiu Jitsu
Full Name: Fabricio Medici De Aquino Lopes
Nickname: N/A
Lineage: Mitsuyo Maeda > Carlos Gracie (Senior) > George Gracie > Octávio de Almeida > Moisés Muradi > Givanildo Santana > Fabricio Medici
Main Achievements:
Black Belt Challenger, CA Champion (2008)
FESP Brazilian National league (Circuito) Champion (2005/2004)
FESP Brazilian National League No-Gi (Circuito) Champion (2005)
FESP São Paulo State Champion (2006 purple)
FGJJ Rio Grande do Sul State Champion (2006 purple)
FESP São Paulo State Championship 2nd Place (2005 blue)
IBJJF Pan American Championship 3rd Place (2008 brown)
CBJJE Pan American Championship 3rd Place (2007 brown)
Weight Division: Peso Leve (76,00 kg / 168.0 lbs.)
Favorite Technique: Half-Guard
Team/Association: Kioto
Fabricio Medici Biography
Fabricio Medici was born on August 13, 1982, in São Paulo – Brazil.
At a young age, approximately 6 years old, Fabricio was introduced to judo, a sport he practiced for a few years until his family relocated to a different city. In his new location, Medici joined a karate club, getting familiar with Okinawa's striking style for a couple of years until his return to São Paulo.
After a few years removed from the mats, at the age of 16, Fabricio decided to re-connect with martial arts, namely jiu-jitsu at the Lotus Club Academy, which was located in São Paulo's famous "Japanese" burg of "Liberdade".
Spending his BJJ formative years with Lotus, Medici became a respected competitor in the national circuit. His path to black belt was laid out in 2008, after his podium placement at the IBJJF World Championship as a brown belt. Soon after the tournament, Fabricio was promoted to black belt by Givanildo Santana.
During his brown belt years, Medici's interest in refereeing gradually grew, slowly becoming one of his main interests – along with coaching. The habit of refereeing every weekend became somewhat of a lifestyle Fabricio carried over as a black belt, for several different promotions, and in various countries.
The year after his grading (2009) Fabricio moved to the United States, settling in New York City where he coached BJJ for a few different martial arts academies. While in NY, Medici met and befriended Master Francisco Mansur, and after 3 years of friendship (2013), he decided to join Mansur's Kioto Academy, also taking on the role of full-time coach at LifeStyle Mixed Martial Arts, in Queens, NY.
It was while refereeing at an NY tournament that Medici was contacted by the president of Kasai Pro, Mr. Rolles Gracie, and offered the position of head referee at the professional grappling league. Medici took on the role and was part of the rules committee from the very first event in 2017.
Fabricio Medici 1/2 Guard Tutorial