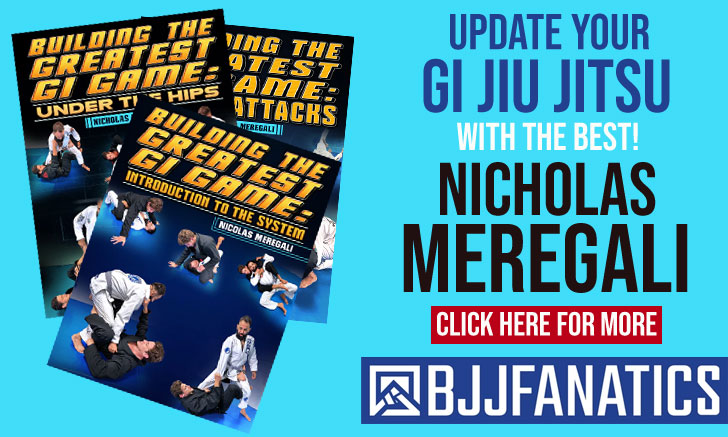 Alexis Alduncin Barragan is a Mexican born black belt in Brazilian jiu-jitsu, a rank he earned from coach Mario Delgado in 2016. Although suffering from partial blindness, Alexis Alduncin managed to overcome his disadvantage to become the first top-tier BJJ athlete from a Mexico academy, a reputation earned while competing in grappling's international circuit, in which he conquered numerous International Brazilian Jiu-Jitsu Federation (IBJJF) titles and medals.
Alexis Alduncin Jiu Jitsu
Full Name: Alexis Alduncin Barragan
Nickname: N/A
Lineage: Mitsuyo Maeda > Carlos Gracie (Senior) > Helio Gracie > Carlos Gracie Jr > Renzo Gracie > Mario Delgado > Alexis Alduncin
Main Achievements:
1st Place IBJJF Austin Open (2018)
1st Place IBJJF Mexico City Open (2017)
1st Place UAEJJF Mexico National Pro (2017)
1st Place IBJJF New York Summer Open (2017)
1st Place IBJJF Mexico City Winter Open (2018)
1st Place IBJJF Mexico City Summer No-Gi Open  (2017)
1st Place GT Open Super-fight (2017)
1st Place IBJJF Austin No-Gi Open (2018)
2nd Place IBJJF Pan No-Gi Championship (2016 / 2018)
2nd Place IBJJF Mexico City Summer Open (2017)
2nd Place IBJJF Chicago Summer Open (2017)
2nd Place IBJJF Chicago Summer No-Gi Open (2017)
3rd Place UAEJJF Abu Dhabi Pro (2019)
3rd Place IBJJF Mexico City Open (2017*)
3rd Place UAEJJF Grand Slam, LA (2017)
3rd Place IBJJF Miami Spring Open (2017)
Main Achievements (Colored Belts):
2nd Place IBJJF World No-Gi Championship (2015 brown)
2nd Place IBJJF American No-Gi Nationals (2015 / 2016 brown)
3rd Place IBJJF World Championship (2016 brown)
3rd Place IBJJF American Nationals (2016 brown)
* Absolute
** Weight and absolute
Favorite Position/Technique: Modern Guard
Weight Division: Pluma (64,00 kg/141.5 lbs)
Team/Association: Renzo Gracie Mexico
Alexis Alduncin Biography
Alexis Alduncin was born on November 30, 1992, in Mexico City, Mexico, where he was raised.
As an infant, Alexis suffered a life-changing accident. He was 9 months old, practicing his first few steps with the aid of a Baby Walker at his home, when he walked inside the kitchen. He found the liquor cabinet there, where a bottle of champagne was kept with a towel under it. Alexis pulled the towel and the bottle fell to the ground exploding into different glass shards, these tragically found their way into Alduncin's eye.
Alexis went through a long period of surgeries and processes to fix his detached retina, and the many other related eye injuries caused by the kitchen accident, but in the end, none could save his sight. With zero visibility on his right eye, Alduncin had to adapt to not having depth perception and challenge his limitations. In an interview given to BJJ Heroes on November 2018, Alduncin said:
"What I struggled with the most was not having confidence in myself, especially around other people. Kids can be too honest sometimes and I used to get a lot of questions and stares from people throughout my childhood because my eye looked different. Ultimately this made me a very reserved and introverted person. At the same time, it sort of fueled me to want to prove something to the world. I wanted to prove not only that I could do whatever everyone else did, but that I could be the better. So everything I do, I try to stand out. I had the best grades throughout school, and in college, I graduated with honors for being the head of my class."
As a child, Alduncing was most enthusiastic about football (soccer), playing competitively and even doing trial tests for a European team in Spain, though his small frame led the interest of the club to cool off.
At the age of 13, Alexis' eye started getting worse due to a pressure built up. This forced him to have another surgery. The operation meant that part of his eye was replaced with a prosthetic, a procedure that had a lasting effect in Alexis martial arts career:
"Because of my prosthetic and limited vision I discarded sports such as boxing, MMA, and other impact sports, but jiu-jitsu seemed to fit perfectly. I didn't need to see my opponent as much as I needed to feel him. I even enjoy blindfolding myself in rolling because of this and I feel I have developed a higher ability to distinguish touch and feel of opponents" [through this process].
During Alduncin's mid-teens, his older brother Salvador started practicing jiu-jitsu. Alexis was living in the United States at the time (Austin, TX), but whenever they met, the big brother would show him a few moves, an exchange that fuelled his desire to join an academy. This eventually happened on June 2009, once Alexis returned to Mexico. He was 16 years old at the time.
Training under Mario Delgado, a Renzo Gracie black belt, Alexis became addicted to the sport, practicing it diligently and earning his blue belt in 9 months. Believing he had the talent to be one of the best in the world, shortly after his promotion, Alduncin decided to travel to São Paulo, Brazil to train with the best BJJ team at the time, Alliance. Alexis shared an apartment with some of the best athletes in the world there, including Bruno Malfacine, Bernardo Faria and Michael Langhi.
Unfortunately for Alexis at the time, was also a reality check, as the level was leaps more advanced than anything he had experienced in Mexico. Disenchanted with how his level paired up with that of São Paulo's circuit, Alexis returned to base after 2 months, continuing his progress under Delgado with the hopes of one day returning to the international stage. This would happen a few years later, as a brown belt.
After a positive brown belt campaign, where Alexis medalled in 3 of the top tournaments on the IBJJF calendar, Alduncin was promoted to black belt, a celebration that took place on July 16, 2016.
Alexis Alduncin Grappling Record
38 WINS
BY POINTS


BY ADVANTAGES




BY SUBMISSION




BY DECISION




BY PENALTIES




BY EBI/OT



18 SUBMISSIONS WINS
#214eb8
Choke from Back
44
8
#5AD3D1
Inside heel hook
11
2
#d1212a
Choke from the Back
6
1
36 LOSSES
BY POINTS


BY ADVANTAGES




BY SUBMISSION




BY DECISION




BY PENALTIES




BY DQ



15 SUBMISSIONS LOSSES
#86e620
Choke from back
13
2
#fad11b
Inside heel hook
7
1
#224aba
Outside heel hook
7
1
Alexis Alduncin Fight History
ID
Opponent
W/L
Method
Competition
Weight
Stage
Year
7811

Russ Miura

L
Heel hook
EBI 4
65KG
R1
2015
10323

Joao Miyao

Joao Miyao
L
Pts: 13x0
Austin Open
70KG
SF
2016
10336

Joao Miyao

Joao Miyao
L
Pts: 6x2
Austin NG Open
67KG
SF
2016
10435

Joao Miyao

Joao Miyao
L
Pts: 5x0
Grand Slam LA
62KG
SF
2016
11267

Eddie Cummings

Eddie Cummings
L
Inside heel hook
EBI 10
61KG
4F
2016
11403

Michael Liera

Michael Liera
L
Cross Choke
FIVE California
ABS
SF
2017
12120

Samir Chantre

Samir Chantre
L
Pts: 11x0
Pan American
64KG
R1
2017
12470

Nick Ryan

L
Outside heel hook
ADCC WC Trials
66KG
4F
2017
12627

Cleber Sousa

Cleber Sousa
L
Pts: 5x0
World Pro
62KG
RR
2017
12628

Mikey Musumeci

Mikey Musumeci
L
Points
World Pro
62KG
RR
2017
12924

Joao Miyao

Joao Miyao
L
Points
Miami SPO
64KG
SF
2017
13621

Joao Miyao

Joao Miyao
L
Pts: 31x0
Chicago SMO
64KG
F
2017
13644

Joao Miyao

Joao Miyao
L
Points
Chicago SMNGO
61KG
F
2017
13719

Pablo Silva

Pablo Silva
L
Points
Mexico City Open
64KG
F
2017
13788

Joao Miyao

Joao Miyao
L
Choke from back
Grand Slam LA
62KG
SF
2017
15066

John Combs

John Combs
L
Botinha
Mexico Pro
77KG
SF
2018
15476

Pedro Dias

Pedro Dias
L
Pts: 2x0
Grand Slam LDN
62KG
4F
2018
15481

Wellington Lima

L
Pts: 0x0, Adv
Grand Slam LDN
62KG
RPC
2018
16124

Wanki Chae

Wanki Chae
L
Pts: 0x0, Adv
World Pro
62KG
SF
2018
16427

Nobuhiro Sawada

Nobuhiro Sawada
L
Armbar
World Champ.
57KG
R1
2018
17410

Joao Miyao

Joao Miyao
L
Armbar
No Gi Pan Am.
61KG
F
2018
17546

Gabriel Sousa

Gabriel Sousa
L
Pts: 4x2
Grand Slam LA
62KG
4F
2018
17552

G. Carvalho

L
Submission
Grand Slam LA
62KG
RR
2018
18444

Livio Ribeiro

Livio Ribeiro
L
Points
GT Open
64KG
SPF
2018
19566

Hiago George

Hiago George
L
Toe hold
Pan American
64KG
4F
2019
20073

Gabriel Sousa

Gabriel Sousa
L
Pts: 29x0
World Pro
62KG
RR
2019
20076

Joao Miyao

Joao Miyao
L
Omoplata
World Pro
62KG
RR
2019
22203

Suraj Budhram

L
Points
Miami FO
64KG
F
2019
22441

Magid Hage

L
Choke
Mexico City Open
ABS
R1
2019
22444

Junny Ocasio

Junny Ocasio
L
Pts: 2x0
Mexico City NGO
67KG
F
2019
23287

Thiago Macedo

Thiago Macedo
L
Pts: 2x0
Mexico Pro
69KG
SF
2020
23578

Hiago George

Hiago George
L
Pts: 3x2
European Pro
62KG
RR
2020
23579

Jonas Andrade

Jonas Andrade
L
Submission
European Pro
62KG
RR
2020
23607

Igor Terreco

L
Referee Decision
Grand Slam LDN
62KG
SF
2020
23609

Lukete Silva

Lukete Silva
L
Choke from back
Grand Slam LDN
62KG
RPC
2020
27495

Alessandro Costa

L
Submission
NA Continental
62KG
F
2021
9152

Daniel Maldonado

W
Inside heel hook
Grappling ING
61KG
SF
2016
9153

Jimmy Santiago

W
RNC
Grappling ING
61KG
F
2016
9154

N/A

W
Points
Grappling Ind.
61KG
4F
2016
9155

N/A

W
Points
Grappling Ind.
61KG
SF
2016
9156

N/A

W
Points
Grappling Ind.
61KG
F
2016
11262

Ashley Williams

Ashley Williams
W
EBI/OT
EBI 10
61KG
R1
2016
11374

Cristobal

W
Inside heel hook
ESL
67KG
SPF
2016
11401

Unknown

W
Choke from Back
FIVE California
62KG
F
2017
11402

Unknown

W
Referee Decision
FIVE California
ABS
4F
2017
11404

Arun Sharma

W
RNC
FIVE California
62KG
F
2017
11405

Alberto Serrano

W
Referee Decision
UAE Mexico Pro
ABS
SF
2017
11406

Pablo Rogel

W
Choke from Back
UAE Mexico Pro
ABS
F
2017
11964

Luis Felipe Ninja

W
Choke from the Back
Mexico City Open
62 KG
F
2017
12447

P. Serrano

W
Pts: 4x2
ADCC WC Trials
66KG
RS
2017
12464

Nohel Nestas

W
Pts: 3x0
ADCC WC Trials
66KG
8F
2017
12630

Hiago George

Hiago George
W
Pts: 2x0
World Pro
62KG
RR
2017
12922

R. Oliveira

W
Points
Miami SPO
64KG
4F
2017
13405

Sidemar Honorio

W
Choke from back
NY Summer Open
64KG
SF
2017
13406

David Herndon

W
N/A
NY Summer Open
64KG
F
2017
13620

Juan Lopes

Juan Lopes
W
Choke from back
Chicago SMO
64KG
SF
2017
13643

Juan Lopez

W
Points
Chicago SMNGO
61KG
SF
2017
13718

Alessandro Chagas

W
Points
Mexico City Open
64KG
SF
2017
13729

Javier Lopez

W
RNC
Mexico NG Open
61KG
SF
2017
13730

Alessandro Chagas

W
RNC
Mexico NG Open
61KG
F
2017
13790

Jorge Nakamura

W
Pts: 2x2, Adv
Grand Slam LA
62KG
3RD
2017
14395

Marcelo Cohen

Marcelo Cohen
W
Points
GT Open
57KG
SPF
2017
15250

Audrey Adam

W
Choke from back
Mexico Winter Open
64KG
F
2018
16120

Reuben Sagman

W
Choke from back
World Pro
62KG
4F
2018
16940

Paulo Melo

W
Referee Decision
Austin Open
64KG
SF
2018
16941

Arnold Monterroso

W
Points
Austin Open
64KG
F
2018
16953

Paulo Melo

W
RNC
Austin NGO
67KG
SF
2018
17408

Perez Figueroa

W
RNC
No Gi Pan Am.
61KG
SF
2018
19563

Matheus Magalhaes

W
Pts: 2x2, Adv
Pan American
64KG
8F
2019
20080

Virgilio Carvalho

W
Choke from back
World Pro
62KG
RR
2019
20081

Mohd Ali Hayat

W
RNC
World Pro
62KG
RR
2019
22436

Carlos Guerrero

W
Choke from back
Mexico City Open
70KG
SF
2019
22438

Jose Albor

W
Pts: 11x2
Mexico City Open
70KG
F
2019
22443

Jose Albor

W
Pts: 9x2
Mexico City NGO
67KG
SF
2019
Alexis Alduncin Highlight