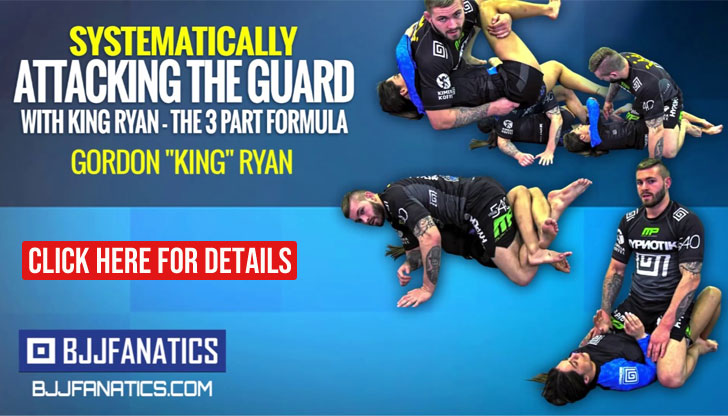 Moises Muradi is an important figure in the development of Brazilian Jiu Jitsu in the state of Sao Paulo. Having earned his black belt rank training under Octávio de Almeida (Senior), Moises Muradi was the main organizer behind the two first Sao Paulo State Federations (FPJJ and FESP), both institutions which he also presided. Moises also became the President of the CBJJE (Confederação Brasileira de Jiu-Jitsu Esportivo), a federation that offers an alternative to the IBJJF (Brazilian Jiu Jitsu's most powerful governing body). Muradi, now a coral belt in Jiu Jitsu was also one of the founding members of the Lotus academy.
Moises Muradi Jiu Jitsu
Full Name: Moises Muradi
Nickname: n/a
Lineage: Mitsuyo Maeda > Carlos Gracie > George Gracie > Octávio de Almeida > Moises Murad
Main Achievements: n/a
Favorite Technique/Position: n/a
Weight Division: n/a
Team/Association: Lotus Jiu Jitsu
Moises Muradi Biography
Being from an arabic descent, Moises Muradi was born on the 18th of March 1965 in Brasil. His father was a salesman, and as a result of this his family traveled a lot, making it hard for young Moises to settle in one place. Moises Muradi's first contact with Jiu Jitsu was in 1976 (just a few weeks short of his 11th birthday) in a time when his family was living in Mogi Mirim (Sao Paulo). His first coach was Orlando Saraiva, and training under him, Moises became a Sao Paulo state champion in the juvenile division.
His father was assigned to work in the state capital, Sao Paulo a few years later and there Moises and his brothers were invited to train with the late Otavio de Almeida (senior) and be part of his team. With master Otavio's guidance, Moises really understood and fell in love with Jiu Jitsu. Master Otavio de Almeida was one of the first Jiu Jitsu practitioners to open a BJJ academy in Sao Paulo, and having been taught by both George Gracie and the Japanese Ono brothers, he had absorbed a lot of the Japanese discipline and philosophy.
It was also at Otavio de Almeida's academy that Moises met the son of his master, "Otavinho" de Almeida Junior. The pair did not get along from the start and though Moises was almost 12 years younger then Junior the two would lock horns on occasion.
Moises Murad was one of the main forces behind the Sao Paulo state federation (FPJJ) in the late 1990's, an organization he presided for one mandate. Internal problems led him to abandon the spot. According to an interview given to Tatame (available in the "das antigas" section of their website) he believed that the organization was a mess at the time of his departure, that several important figures had been disrespected (such as Orlando Saraiva, Max Trombini and many others) in meetings, mainly by some Vale-Tudo fighters with lower belt ranks that were allowed to be part of the organization's processes. The last straw however, came when "Otavinho" de Almeida allegedly made pressure against Muradi's team (Lótus) and Cia Paulista at a state championship in favor of Godoi/Macaco's team. He reported the wrong doing and slammed the door, shortly after he released another organization for BJJ in Sao Paulo to rival FPJJ, which he and his fellow organizers called FESP (Federação do Estado de Sao Paulo).
The arm wrestling contest between the FPJJ and FESP lasted for a long time, and several academies ended breaking their links with FPJJ, teams such as Alliance, Cia Paulista, Lotus, Ryan Gracie and many others.
In 2008 Moises Murad embarked on another adventure, this time to preside a world wide Federation, the CBJJE which offered an alternative to Brazilian athletes as the main governing body of Jiu Jitsu (CBJJ/IBJJF) moved his main competitions away from Brazil and closer to the United States.