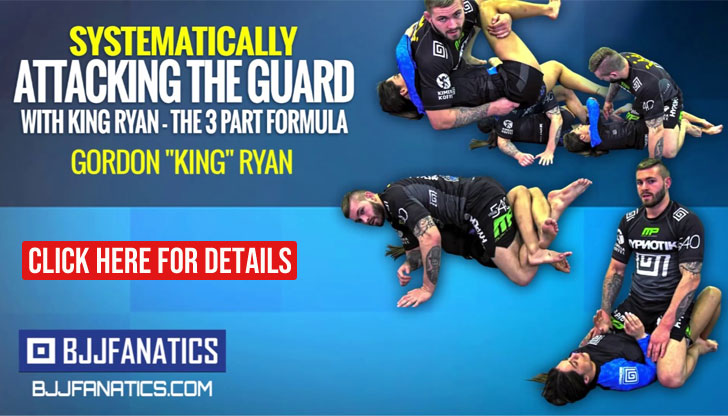 Octavio de Almeida was a crucial figure for jiu jitsu in the state of São Paulo, Brazil during the 1950's, 1960's and 1970's era, long before the BJJ boom that occurred in the late 1980's after the arrival of Flavio and Marcelo Behring to the state. Octavio de Almeida was a certified instructor by the Ono brothers (Yassuitchi and his younger brother Naotchi Ono) in judo and by George Gracie in "Gracie jiu jitsu", he also had a son, Octavio de Almeida Junior who is a coral belt in BJJ and who presided the Sao Paulo Jiu Jitsu Federation (FPJJ).
Octavio de Almeida Jiu Jitsu
Full Name: Octavio de Almeida
Lineage: Mitsuyo Maeda > Carlos Gracie > George Gracie > Octávio de Almeida Senior
Main Achievements: N/A
Favourite Technique: N/A
Weight Division: N/A
Team/Association: Academia Octávio de Almeida de Jiu Jitsu e Defesa Pessoal
Octavio de Almeida Biography
Octavio de Almeida was born on the 2 of November, 1917 in Sao Paulo, Brazil. Sao Paulo is a city famous for its big Japanese community; one of the largest in the world, this Japanese exodus brought to the city the famous brothers Ono, Yassuitchi and Naotchi, who became rivals of the Gracie family in the 1940's. Both brothers were famous Judo fighters, who had learned a very similar style to that brought by Mitsuyo Maeda to Brazil which was taught to the Gracie family. Octavio de Almeida picked up training with the Ono brothers and became one of their top students, earning the rank of instructor through them after years of Judo practice.
Not long after Octavio de Almeida received his rank in Judo by the Ono brothers,George Gracie appeared in Sao Paulo, trying to broadcast Gracie Jiu Jitsu away from the Rio de Janeiro enclosure, which was pretty much the only place where one could learn this form of jiu jitsu in those days. Octavio de Almeida was curious to learn the Gracie style and on the 6th of January, 1950 he enlisted in George Gracie's academy. With his strong background in the old judo trait taught by Yassuitchi Ono it took Octavio little over one year for him to become a certified instructor under George Gracie, being also offered a position as an assistant instructor in the academy.
George Gracie was a wild man, and it didn't take him long to become bored with Sao Paulo. One day, with no previous warning, George abandoned ship and moved out of Sao Paulo, leaving his students in shock. It was agreed that Octavio de Almeida would take over, and the name of the academy became a shared George Gracie & Octavio de Almeida banner. George returned sporadically in the following two years, but always just passing by. With time, the name of the academy moved from: "Academia de Jiu Jitsu e Defesa Pessoal George Gracie do Prof. Octávio de Almeida" to "Academia Octávio de Almeida de Jiu Jitsu e Defesa Pessoal" striking the Gracie name from the club.
Octavio de Almeida's importance in the development of the sport in Sao Paulo during the 1950's and 1960's was tremendous as his academy was one of the very few that existed in the area, the other two were Pedro Hemeterio and Gastão Gracie's who's fees were considerably higher then the ones asked by Octavio's Almeida's academy. The fact that his fees were cheaper, followed a certain dojo etiquette practiced within the academy learned from the brothers Ono, brought him also many Japanese students.
Octavio de Almeida was also a pioneer in starting kids only and women's only classes, this turned out to be a great success, with as many as 350 children joining the academy. In trying to instigate the youngsters to perform well at school, Octavio kept detailed journals about their academic endeavours and only promoted children whose grades at school were up to standard.
Master Octavio de Almeida passed away on the 17th of January, 1983 at the age of 64 due to a stroke. He left behind great instructors such as Moises Murad (founder of Lotus Jiu Jitsu and president of the CBJJE federation) as well as Almeida's own son, Octavio de Almeida Junior and Oswaldo Carnivalle.