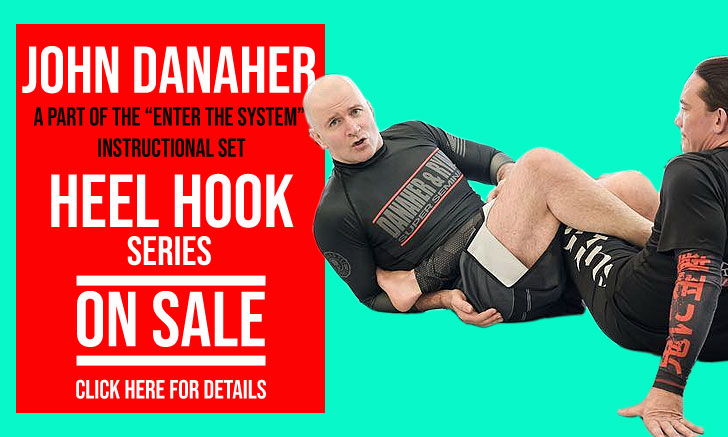 Gabrieli Pessanha is a Brazilian jiu-jitsu black belt under Marcio de Deus and a representative of the InFight team in the sport / martial-art's professional circuit. Pessanha became widely recognized as one of jiu-jitsu's most promising athletes during her mid-teens, competing in both the International Brazilian Jiu-Jitsu Federation (IBJJF) and the UAE Jiu-Jitsu Federation (UAEJJF) circuits, where she conquered numerous titles, including World, European, Pan American, and Brazilian National gold medals.
Gabrieli Pessanha Jiu-Jitsu
Full Name: Gabrieli Pessanha de Souza Marinho
Nickname: N/A
Lineage:  C. Gracie > H. Gracie > Rickson Gracie > Renam Pitangui > 'Pitoco' Jordan> Rogério Poggio > Marcio de Deus > Gabrieli Pessanha
Main Achievements:
UAEJJF Queen Of Mats (2020)
Main Achievements (Colored Belts):
#1 Ranked Athlete, Fighter Of The Year 2018-2019
1st Place IBJJF World Championship (2018** purple, 2019 brown)
1st Place IBJJF Pans Championship (2018** purple, 2019** brown)
1st Place IBJJF Brazilian Nationals (2018** purple, 2019 brown)
1st Place IBJJF European Open (2018** purple)
1st Place UAEJJF Abu Dhabi World Pro (2019 brown)
1st Place UAEJJF Grand Slam, LDN (2019 brown)
1st Place UAEJJF Grand Slam, ABD (2019 brown)
1st Place UAEJJF Grand Slam, TYO (2018 brown)
1st Place UAEJJF Grand Slam, RJ (2018 brown)
1st Place UAEJJF Grand Slam, LA (2018 brown)
1st Place UAEJJF North America Continental Pro (2019 brown)
1st Place IBJJF Juvenile World Championship (2016** / 2017** blue)
1st Place IBJJF Juvenile Brazilian Nationals (2015 orange, 2016** / 2017** blue)
1st Place IBJJF Juvenile Brazilian Nationals NoGi (2017** blue)
1st Place IBJJF Juvenile European Open (2017 blue)
* Absolute
** Weight and absolute
Favorite Position/Technique: Open-Guard
Weight Division: Super Pesado (over 79,30 kg / 175.0 lbs)
Team/Association: InFight JJ
Gabrieli Pessanha Biography
Gabrieli Pessanha was born on August 08, 2000, in the famous Cidade de Deus neighborhood of Rio de Janeiro, Brazil, known by the Northern Hemisphere population by way of the famous movie "City of God" (2002) film, which was based on the history of this region.
During her infancy, Gabrieli played a variety of extra-curricular, recreational sports such as football (soccer), ballet and judo, though none of which competitively.
In 2010 a local BJJ athlete named Marcio de Deus started coaching free jiu-jitsu classes in the neighborhood, as a way of helping the community's children remain active outside the school schedule and away from criminality while their parents were away, working. At the time when Marcio started offering his services, Gabrieli was not too impressed with grappling, as she saw the close contact nature of this sport as inappropriate.
Although Pessanha did not fancy jiu-jitsu, most of her football buddies started practicing BJJ with Marcio regularly, and she found herself going to class with them, remaining on the outside, watching and waiting for them to finish so they could go out and play. After a few sessions on the stands, Gabrieli finally accepted an invitation by de Deus to participate in class, she was 11 years old at the time and much to her surprise, she enjoyed it.
Coach Marcio de Deus was a powerful influence in Gabrieli from the very get-go and the person responsible for Pessanha's very first gi, which, although old and used, made a world of difference for Gabrieli who started competing soon after.
Pessanha's aptitude for BJJ was obvious from the start as she began winning local and national level tournaments such as her first Brazilian title in 2013 (juvenile, orange belt division). Although successful and seeming to have a bright future ahead in this sport, her desire to pursue jiu-jitsu as a career would come from her shortcomings. In 2016, Gabrieli's IBJJF Pan American title run fell through to a hard loss that forced Pessanha to look inwards and assess where she wanted to go from there, as well as how far she was willing to push herself to achieve those goals.
After the aforementioned loss in 2016, Gabrieli became more focussed and ambitious, opting to turn towards professionalism. Her work-rate led to her first IBJJF Grand Slam win in 2018 when she conquered the Brazilian Nationals, European Open, Pan and World Championship as a purple belt.
Gabrieli's many outstanding achievements in the lower belt divisions of the sport led coach Mauricio de Deus to promote Pessanha to black belt on June 2018, at the age of 18, this way becoming one of the youngest professional black belts in the world.
Gabrieli Pessanha Grappling Record
15 WINS
BY POINTS


BY ADVANTAGES




BY SUBMISSION




BY DECISION




BY PENALTIES




BY DQ



3 SUBMISSIONS WINS
#214eb8
Choke from back
33
1
0 LOSSES
BY POINTS


BY ADVANTAGES




BY SUBMISSION




BY DECISION




BY PENALTIES




BY DQ



0 SUBMISSION LOSSES
Gabrieli Pessanha Fight History
ID
Opponent
W/L
Method
Competition
Weight
Stage
Year
21105

Marcela Caiafa

W
Choke from back
Grand Slam TYO
95KG
F
2019
21545

Kendall Reusing

W
Referee Decision
Grand Slam LA
95KG
F
2019
22177

Karla Albuquerque

W
Pts: 7x0
Grand Slam RJ
95KG
4F
2019
22178

Yara Soares

W
Pts: 4x2
Grand Slam RJ
95KG
SF
2019
22179

Izadora Cristina

W
Referee Decision
Grand Slam RJ
95KG
F
2019
22794

Samatha Cook

W
Pts: 6x0
Grand Slam AD
95KG
SF
2020
22795

Yara Soares

W
Pts: 10x7
Grand Slam AD
95KG
F
2020
22796

Thamara Ferreira

Thamara Ferreira
W
RNC
Queen Of Mats
95KG
RR
2020
22798

Martina Gremanius

W
Pts: 3x1
Queen Of Mats
95KG
RR
2020
22800

Kendall Reusing

W
Kimura
Queen Of Mats
95KG
SF
2020
22801

Nathiely Jesus

Nathiely Jesus
W
Pts: 2x1
Queen Of Mats
95KG
F
2020
23112

Thamara Ferreira

Thamara Ferreira
W
Adv
France Nat. Pro
95KG
F
2020
23421

Yasmira Dias

W
Pts: 3x1
Grand Slam LDN
95KG
SF
2020
23422

Yara Soares

W
Pts: 4x3
Grand Slam LDN
95KG
F
2020
23644

Yara Soares

W
Pts: 12x10
BJJ Bet
85KG
SPF
2020
Gabrieli Pessanha vs Claire-France Thevenon (2019)