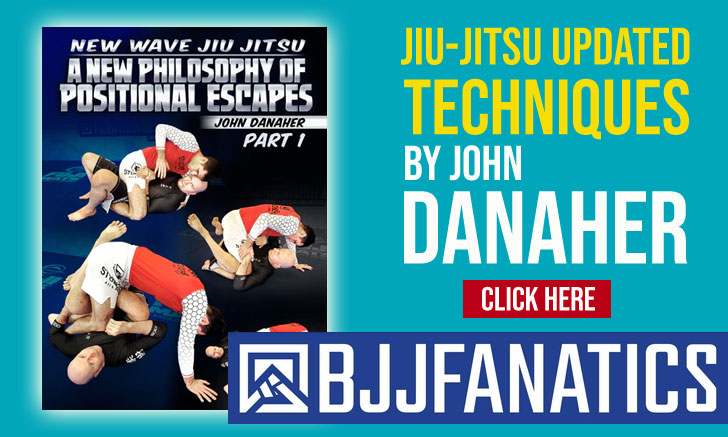 Malachi Edmond is a Brazilian jiu-jitsu black belt under Lloyd Irvin who worked extensively with coach Donnie Achnick while representing Team Lloyd Irvin in the sport's international circuit. Living the life of a professional grappler since his blue belt days, Edmond conquered his space in the sport and gain notoriety as one of the best jiu-jitsu players of his generation through numerous wins in the International Brazilian Jiu-Jitsu Federation's (IBJJF) calendar, arguably the most prestigious league in the sport.
Malachi Edmond Jiu-Jitsu
Full Name: Malachi James C. Edmond
Nickname: "Magicman" is a name often associated with Malachi. The nickname was started by a training partner who used to claim Edmon's guard was "like magic".
Lineage: M. Maeda > C. Gracie > H. Gracie > R. Gracie > Jorge Pereira > Leo Dalla > Lloyd Irvin > Malachi Edmond
Main Achievements:
1st Place IBJJF European Open (2022)
2nd Place IBJJF World Championships (2021)
Main Achievements (Colored Belts):
1st Place IBJJF New York BJJ Pro (2018 brown)
1st Place IBJJF New York Spring Open (2019 brown)
1st Place IBJJF New York Summer Open (2017 brown)
1st Place IBJJF New York Fall Open (2018 brown)
1st Place IBJJF Washington DC Summer Open (2018 brown)
2nd Place IBJJF World Championship (2018 brown)
3rd Place IBJJF World Championship (2014 blue, 2016 purple)
3rd Place IBJJF Pans Championship (2017 / 2018 brown)
3rd Place IBJJF Pans Championship NoGi (2016 / 2017 / 2018 brown)
* Absolute
** Weight and absolute
Favorite Position/Technique: Knee Slide Passing
Weight Division: Peso Pluma (64,00 kg / 141.5 lbs)
Team/Association: Team Lloyd Irvin
Malachi Edmond Biography
Malachi Edmond was born on December 21, 1994, in Silver Spring, Maryland, United States of America, growing up in the neighboring Temple Hills area.
Edmond's interest for martial arts sparked from watching his favorite Tv show, Power Rangers, which led Malachi's grandmother to look for a combat sports school for her grandson. Lloyd Irvin's Martial Arts Academy ticked all the boxes and by the time he was 5 years old, Malachi was signed on to the gym's kids program, first through 'Thai-Jitsu' class and later, at the age of 7, streamlining his attention solely towards jiu-jitsu with coach Donnie Achnick.
As a blue belt, Malachi chose to pursue BJJ as his career, making it his #1 priority in life. His repeated success on the mats led to numerous medals in the sport's top competitions, particularly in the USA East Coast, where Edmon's impressive record made him one of the most feared light-featherweight competitors in the region.
His success on the mats translated to his progression through the belt rank system, and by June 2019, Malachi Edmond was promoted to black belt by the team leader Lloyd Irvin.
Malachi Edmond Grappling Record
22 WINS
BY POINTS


BY ADVANTAGES




BY SUBMISSION




BY DECISION




BY PENALTIES




BY DQ



6 SUBMISSIONS WINS
#214eb8
Choke from back
50
3
11 LOSSES
BY POINTS


BY ADVANTAGES




BY SUBMISSION




BY DECISION




BY PENALTIES




BY DQ



4 SUBMISSIONS LOSSES
#86e620
Choke from back
25
1
#d1212a
No arm triangle
25
1
Malachi Edmond Fight History
ID
Opponent
W/L
Method
Competition
Weight
Stage
Year
21562

Lucas Pinheiro

Lucas Pinheiro
L
Pts: 2x0
No Gi Pan Am.
61KG
SF
2019
26533

Bebeto Oliveira

L
Pts: 2x2, Adv
Atlanta Open
64KG
F
2021
27537

Bebeto Oliveira

L
Pts: 6x4
Pan American
64KG
4F
2021
29469

Diego Oliveira

Diego Oliveira
L
Katagatame
World Champ.
64KG
F
2021
31619

Lucas Pinheiro

Lucas Pinheiro
L
Choke from back
Pan American
64KG
4F
2022
32871

Jordan Vaisman

Jordan Vaisman
L
Botinha
World Champ.
64KG
8F
2022
35192

Bebeto Oliveira

L
Pts: 2x2, Adv
Atlanta FO
64KG
F
2022
38356

Zach Kaina

Zach Kaina
L
No arm triangle
Pan American
64KG
4F
2023
40230

Cleber Sousa

Cleber Sousa
L
Pts: 4x2
World Champ.
64KG
4F
2023
42872

Yuri Hendrex

Yuri Hendrex
L
Pts: 6x6
ADGS Miami
62KG
4F
2023
42877

Jefferson Fagundes

L
Pts: 3x2
ADGS Miami
62KG
RPC
2023
21157

Deandre Corbe

Deandre Corbe
W
Pts: 4x0
Washington SMO
70KG
F
2019
21560

Junny Ocasio

Junny Ocasio
W
Pts: 4x2
No Gi Pan Am.
61KG
4F
2019
22664

Martin Davilla

W
Brabo choke
NYC Fall Open
64KG
SF
2019
22665

Vincent Saenz

W
Pts: 4x2
NYC Fall Open
64KG
F
2019
26531

Ken Nakagawa

W
Choke from back
Atlanta Open
64KG
SF
2021
26996

Damion Oranday

Damion Oranday
W
Choke from back
Orlando Open
70KG
F
2021
27534

Huthayfah Penney

W
Choke from back
Pan American
64KG
8F
2021
29459

Jordan Vaisman

Jordan Vaisman
W
Referee Decision
World Champ.
64KG
8F
2021
29464

Pedro Dias

Pedro Dias
W
Referee Decision
World Champ.
64KG
4F
2021
29467

Rene Lopez

W
Pts: 6x6, Adv
World Champ.
64KG
SF
2021
31615

Wesley Santos

W
Pts: 8x8, Adv
Pan American
64KG
R2
2022
33747

Isaias Higino

W
Points
Orlando SMO
64KG
SF
2022
35191

Aidan Collins

W
Cross choke
Atlanta FO
64KG
SF
2022
37167

Sebastian Serpa

Sebastian Serpa
W
Referee Decision
European Open
64KG
4F
2023
37168

Tomoyuki Hashimoto

Tomoyuki Hashimoto
W
Referee Decision
European Open
64KG
SF
2023
37170

Diego Oliveira

Diego Oliveira
W
Pts: 4x2
European Open
64KG
F
2023
38354

Kalel Santos

W
Amassa pao
Pan American
64KG
8F
2023
39865

Eduardo Farfan

W
Adv
Houston Open
64KG
4F
2023
39869

Reon Niwa

Reon Niwa
W
Adv
Houston Open
64KG
SF
2023
39870

Jordan Vaisman

Jordan Vaisman
W
Referee Decision
Houston Open
64KG
F
2023
40225

Zach Kaina

Zach Kaina
W
Pts: 2x0
World Champ.
64KG
8F
2023
42868

Bebeto Oliveira

W
Pts: 1x1
ADGS Miami
62KG
R1
2023
Malachi Edmond competing as a purple belt