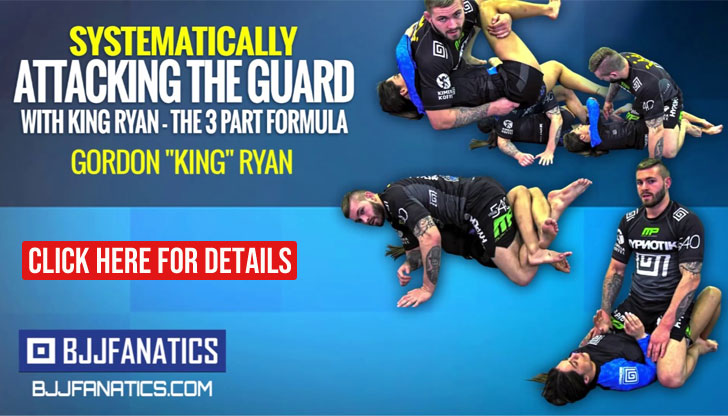 Totila Jordan, commonly known by his nickname 'Pitoco', is a Brazilian Jiu Jitsu black belt under the illustrious Renan Pitanguy, being also the co-founder of the Infight Academy. Master Pitoco was also one of the first coaches to develop Jiu Jitsu in the surfing hotspot of Barra da Tijuca in Rio de Janeiro, paving the way to teams such as Gracie Barra, bettering the techniques of several of the sports finest grapplers of the 80's and 90's eras.
Totila Jordan Jiu Jitsu
Full Name: Totila Jordan Neto
Nickname: 'Pitoco' which means small child or small chick. The source of the name is unknown, although it has been used by Totila's family to describe him since he could remember.
Lineage: Mitsuyo Maeda > Carlos Gracie > Helio Gracie > Rickson Gracie > Renam Pitangui > Totila Jordan
Main Achievements: n/a
Favorite Position/Technique: n/a
Weight Division: n/a
Team/Association: Infight
Totila 'Pitoco' Jordan Biography
Totila Jordan was born on the 23rd of January, 1966 in Rio de Janeiro, though he moved to Sao Paulo as an infant. Totila's father was a good friend of Gastão Gracie and Carlos Alberto Vieira (father of Daniel 'Gracie' Simões), this close friendship brought Totila to Gastão's gym in Sao Paulo when he was 5 years old, he trained there for a few years, earning his green belt from the Gracie Jiu Jitsu co-founder.
In 1975 'Pitoco' and his family returned to Rio de Janeiro, settling in Barra da Tijuca. He started looking for a BJJ gym to train at, but there was not a lot of public transportation to the South Zone of the city where Jiu Jitsu was booming at the time. Jordan ended up finding a gym in Largo da Tijuca where Crolin Gracie taught. That same gym often had visitors such as Rolls Gracie, 'Jacaré' Cavalcanti, Renan and Rillion Gracie among others. After awarding Jordan's blue belt, Crolin moved to the south of Brazil where he established himself, Totila continued training with one of the top Rolls Gracie's students, Mario Claudio Tallarico. He also trained regularly at Jacaré Cavalcanti's (then) brand new gym. It was Jacaré who awarded Pitoco his purple belt.
Pitoco started giving classes when he was a purple belt, around 1986. At the time there weren't any kids classes in the Barra da Tijuca area so Totila organized some mat time at Paulo Nardy's family house. The youngsters rolled on carpets and would often get skin burns when sparring, but the group was tight, in it several future illustrious black belts trained, people such as Rogério Poggio, Roberto Gordo, Ralph and Ryan Gracie among others.
Seeing the potential of the group, Totila Jordan decided to make a small team, for this purpose he rented a space at 'Espaço Vital' (a building that later became Gracie Barra's home) this would be the start of the Infight team (first named Pitoco-Barra).
In 1990 Pitoco merged his group of students with that of Jorge Pereira's, changing the name of the academy to Khan Jiu Jitsu. This merge was very successful and the team did well in regular competitions, but it was short lived and Jordan decided to split the team back to its original format, coming up with the name Infight.
In 1995 Totila Jordan moved back to Sao Paulo, city of Santo Andre, leaving Rogerio Poggio in charge of the group in Rio de Janeiro. Jordan while opening an Infight academy in the state of Sao Paulo as well.
Some of Pitoco's most respected black belts:
Rogério Poggio
Paulo Nardy
Agnaldo Taba
André Taba
Eugênio Melro
Adolfo Nardy