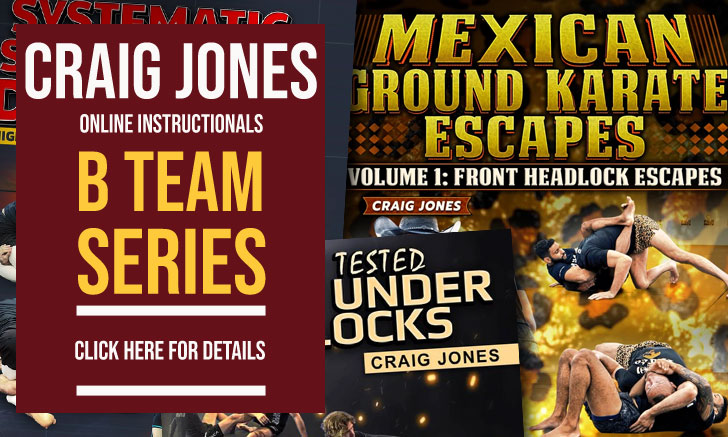 Roosevelt Sousa is a professional grappler and a former volleyball player who made a name for himself in the sport of jiu-jitsu, competing in the ultra-heavyweight division. A very dynamic athlete, particularly for a large man, Roosevelt became widely recognized as one of the top competitors of his generation through his performances in the colored belt divisions of the IBJJF (International Brazilian Jiu-Jitsu Federation) circuit, particularly as a brown belt when he submitted important names such as Mason Fowler, Roberto Jimenez, Matheus Luna, Giancarlo Bodoni, and others.
Roosevelt Sousa Jiu-Jitsu
Full Name: Roosevelt Sousa
Nickname: N/A
Lineage:  Carlos Gracie > Helio Gracie >Carlson Gracie > Murilo Bustamante > Roan Carneiro > Iuri Alves > Roosevelt Sousa
Main Achievements:
1st Place AJP King Of Mats (2021)
1st Place AJP Grand Slam, AD (2021)
1st Place ADCC Brazilian Trials (2022)
3rd Place ADCC (2022)
3rd Place AJP Abu Dhabi World Pro (2021+)
3rd Place IBJJF Pan Championship (2022** / 2023)
3rd Place IBJJF World Championship NOGI (2022)
Main Achievements (Colored Belts):
1st Place AJP Abu Dhabi World Pro (2018 purple)
1st Place IBJJF World Championship NoGi (2019 brown)
1st Place IBJJF Pan Championship NoGi (2019 brown)
1st Place CBJJ Brazilian Nationals (2016 blue)
1st Place IBJJF American Nationals (2019** brown)
1st Place IBJJF American Nationals NoGi (2019 brown)
1st Place IBJJF South American Championship (2016 blue)
1st Place NEOJJ Norte-Nordeste Championship (2018 brown)
2nd Place IBJJF World Championship NoGi (2019* brown)
2nd Place IBJJF South Brazilian Championship (2016 blue)
2nd Place AJP Grand Slam, AD (2017 purple)
+ The AJP federation ran two Abu Dhabi World Pro events in 2021, one in April, another in November, the "+" sign represents the 2nd event, in November.
Favorite Position/Technique: Back Attacks
Weight Division: Pesadíssimo (over 100,50 kg / 222.0 lbs)
Team/Association: Fight Sports
Roosevelt Sousa Biography
Roosevelt Sousa was born on March 11, 1993, in João Pessoa, a city located near the mouth of the Paraíba River in the Northeastern Brazilian state of Paraíba.
Roosevelt's path in competitive sports began by way of volleyball, a sport Sousa started at the age of 17. Already 193cm at the time (6 foot 3), the Paraíba native quickly made a name for himself, playing for 4 years in both the indoor and beach strands of the sport.
Although talented, by the time he hit the 20YO mark, Roosevelt was struggling to break through as a volleyball player at the highest level. Coincidently, at the time, a friend of Sousa invited him to come to a jiu-jitsu class to try it out. Once he did, on his birthday (2014), Roosevelt immediately felt a great connection with the gi and decided to continue.
Iuri Alves was Roosevelt Sousa's first instructor and the man who guided the grappler through all belt ranks. In 2018, however, Mr. Alves moved to the United Arab Emirates, leaving his pupil behind.
After his instructor moved to the Middle East, Sousa continued working with another local coach and in 2019, decided to try and make a run towards the World title, a tournament held in California. To finance his trip to the US, Roosevelt opted to sell water bottles on the street. At the time the news of Sousa's entrepreneurial mindset reached a few members of the BJJ community outside of his circle of friends, one of those was Rômulo Barral, the legendary athlete and instructor who was touched by the story and offered the young Brazilian a place in his famous pre-worlds training camp in Northridge, USA.
After the World Championship, it was Roberto Cyborg who requested Roosevelt's presence in his Miami based Fight Sports academy. Cyborg was then preparing for a super-fight with Nicholas Meregali and was looking for strong, lengthy guard players to prepare for the Alliance world champion. Roosevelt felt at home with Fight Sports and ended representing the team on a few events.
After his time in the United States, Roosevelt re-united with his coach Iuri Alves in the UAE where he was awarded his black belt, in August 2020.
Roosevelt Sousa Grappling Record
86 WINS
BY POINTS


BY ADVANTAGES




BY SUBMISSION




BY DECISION




BY PENALTIES




BY DQ



57 SUBMISSIONS WINS
#86e620
Choke from back
11
6
#22c9a5
Inside heel hook
4
2
#fad223
Violin armlock
4
2
#03f61f
Triangle from back
2
1
16 LOSSES
BY POINTS


BY ADVANTAGES




BY SUBMISSION




BY DECISION




BY PENALTIES




BY DQ



6 SUBMISSIONS LOSSES
#214eb8
Choke from back
33
2
#d1212a
Outside heel hook
17
1
Roosevelt Sousa Fight History
ID
Opponent
W/L
Method
Competition
Weight
Stage
Year
25026

Max Mendes

L
Pts: 0x0, Adv
VP League
120KG
SF
2021
25634

Joao Rocha

Joao Rocha
L
Pts: 1x0
WP BR Qualifier
120KG
4F
2021
26340

Khasan Varando

L
Submission
UAE Nat Pro
120KG
F
2021
28592

Pedro Alex

Pedro Alex
L
DQ
Grand Slam RJ
120KG
SF
2021
29244

Gutemberg Pereira

Gutemberg Pereira
L
Pts: 2x1
World Pro
120KG
SF
2021
29717

Rodrigo Ribeiro

Rodrigo Ribeiro
L
Pts: 7x6
Teams Cup
N/A
RR
2021
31220

Jeferson Guaresi

Jeferson Guaresi
L
Pts: 2x2, Adv
Charleston Open
ABS
4F
2022
31593

Erich Munis

Erich Munis
L
Pts: 0x0, Adv
Pan American
ABS
SF
2022
31719

Gutemberg Pereira

Gutemberg Pereira
L
Choke
Pan American
O100KG
SF
2022
33036

Erich Munis

Erich Munis
L
Pts: 6x6, Adv
World Champ.
ABS
4F
2022
35070

Gordon Ryan

Gordon Ryan
L
Outside heel hook
ADCC
O99KG
SF
2022
35864

Fellipe Andrew

Fellipe Andrew
L
Choke from back
IBJJF GP
ABS
SPF
2022
36755

Henrique Cardoso

Henrique Cardoso
L
Referee Decision
NoGi Worlds
ABS
SF
2022
36883

Victor Hugo

Victor Hugo
L
Referee Decision
NoGi Worlds
O97KG
SF
2022
38441

Nicholas Meregali

Nicholas Meregali
L
Choke from back
Pan American
O100KG
SF
2023
39241

Roberto Jimenez

Roberto Jimenez
L
RNC
Miami NGO
ABS
SF
2023
25025

Mo. Alshehi

W
Choke from back
VP League
120KG
4F
2021
25027

Khaled Ahmed

W
Choke from back
VP League
120KG
RPC
2021
25028

Mo. Alshehi

W
Violin armlock
VP League
120KG
3RD
2021
25280

Sultan Al Ali

W
Choke from back
Abu Dhabi Pro
120KG
SF
2021
25281

Rodrigo Ribeiro

Rodrigo Ribeiro
W
Pts: 3x0
Abu Dhabi Pro
120KG
F
2021
25485

Kamel Alghifri

W
RNC
VP Cup - 2R
120KG
R1
2021
25486

Hussain Amiri

W
Manoplata
VP Cup - 2R
120KG
4F
2021
25487

Y. AlHammad

W
Kimura
VP Cup - 2R
120KG
SF
2021
25488

H. Mohammed

W
Submission
VP Cup - 2R
120KG
F
2021
25552

Wallace Costa

Wallace Costa
W
Pts: 10x0
Grand Slam AD
120KG
4F
2021
25556

Max Mendes

W
Pts: 4x2
Grand Slam AD
120KG
SF
2021
25557

Anderson Munis

Anderson Munis
W
Botinha
Grand Slam AD
120KG
F
2021
25863

Yassir Abdulah

W
Ezekiel
VP Cup R3
120KG
R1
2021
25864

Khalid Alshamsi

W
Ezekiel
VP Cup R3
120KG
4F
2021
25865

Max Mendes

W
Pts: 2x0
VP Cup R3
120KG
SF
2021
25866

Hazza Mohammed

W
Cross choke
VP Cup R3
120KG
F
2021
26339

Tacio Carneiro

Tacio Carneiro
W
Pts: 2x0
UAE Nat Pro
120KG
SF
2021
26904

Sultan Al Ali

W
Violin armlock
Asia Cont. Pro
120KG
SF
2021
26905

Tacio Carneiro

Tacio Carneiro
W
Kneebar
Asia Cont. Pro
120KG
F
2021
27477

Aristides Ktorides

W
RNC
Lviv Pro
120KG
SF
2021
27729

Walter Santos

W
Triangle
Grand Slam MSK
120KG
RR
2021
27730

Matheus Felipe

Matheus Felipe
W
Pts: 3x0
Grand Slam MSK
120KG
RR
2021
27822

Carlos Eduardo

W
Submission
Netherlands Pro
120KG
SF
2021
27823

Eric Bergmann

W
Pts: 3x1
Netherlands Pro
120KG
F
2021
27938

A. Alexandrov

W
Submission
Romania Pro
120KG
F
2021
28018

Walter Santos

W
Kimura
EU Cont. Pro
120KG
SF
2021
28019

Aleksandr Sak

W
Pts: 5x1
EU Cont. Pro
120KG
F
2021
28386

Deyveson Oliveira

W
Submission
France Pro
120KG
SF
2021
28387

Walter Santos

W
N/A
France Pro
120KG
F
2021
28590

Igor Schneider

Igor Schneider
W
Pts: 6x4
Grand Slam RJ
120KG
4F
2021
28596

Juan Bitterncourt

W
Botinha
Grand Slam RJ
120KG
RPC
2021
28597

Igor Schneider

Igor Schneider
W
Armbar
Grand Slam RJ
120KG
3RD
2021
29242

Paulo Brasil

W
Botinha
World Pro
120KG
4F
2021
29247

Almir Kapic

W
Botinha
World Pro
120KG
RPC
2021
29248

Paulo Brasil

W
Pts: 2x1
World Pro
120KG
3RD
2021
29387

Gerard Labinski

Gerard Labinski
W
Botinha
King Of Mats
120KG
RR
2021
29389

Gabriel Henrique

Gabriel Henrique
W
Pts: 1x0
King Of Mats
120KG
RR
2021
29392

Patrick Gaudio

Patrick Gaudio
W
Pts: 7x2
King Of Mats
120KG
SF
2021
29394

Wallace Costa

Wallace Costa
W
Pts: 1x0
King Of Mats
120KG
F
2021
29398

Uanderson Ferreira

Uanderson Ferreira
W
Armbar
AJP Teams Cup
120KG
RR
2021
29668

Abdullah Kubaisi

W
Armbar
President Cup
120KG
RR
2021
29672

Saeed Alahj

W
Choke
President Cup
120KG
RR
2021
29693

U. Ferreira

W
Armbar
Teams Cup
N/A
RR
2021
29704

Daniel Conceicao

W
Botinha
Teams Cup
N/A
RR
2021
29708

Amadu Jorge

W
Choke from back
Teams Cup
N/A
RR
2021
29730

Hazza Mohammed

W
Botinha
Teams Cup
N/A
RR
2021
30088

Henrique Eyroff

W
Botinha
ADCC BR1 Trials
O99KG
R1
2022
30092

William Classen

W
Inside heel hook
ADCC BR1 Trials
O99KG
4F
2022
30093

Victor Doria

W
Inside heel hook
ADCC BR1 Trials
O99KG
SF
2022
30095

Pedro Alex

Pedro Alex
W
Calf slicer
ADCC BR1 Trials
O99KG
F
2022
31218

Marcos Carrozzino

W
Pts: 7x2
Charleston Open
ABS
R1
2022
31251

Levi Guimaraes

W
Choke
Charleston Open
O100KG
F
2022
31581

Austin Oranday

W
Botinha
Pan American
ABS
R1
2022
31589

Adam Wardzinski

Adam Wardzinski
W
Botinha
Pan American
ABS
R2
2022
31715

Igor Schneider

Igor Schneider
W
Pts: 2x0
Pan American
O100KG
4F
2022
32520

Levi Moura

W
Manoplata
Atlanta SPO
O100KG
SF
2022
32522

Helton Jose

Helton Jose
W
Pts: 2x0
Atlanta SPO
O100KG
F
2022
32523

Renan Cruz

Renan Cruz
W
Armbar
Atlanta SPO
ABS
R1
2022
32529

Victor Silva

W
Armlock
Atlanta SPO
ABS
4F
2022
32533

Italo Moura

Italo Moura
W
Pts: 2x0
Atlanta SPO
ABS
SF
2022
32534

Levi Jones

Levi Jones
W
Botinha
Atlanta SPO
ABS
F
2022
33031

Vinicius Trator

Vinicius Trator
W
Pts: 2x2, Adv
World Champ.
ABS
8F
2022
33839

Yuri Simes

W
N/A
F2W 207
O94KG
SPF
2022
34643

R. Evangelista

R. Evangelista
W
Botinha
Grand Slam MIA
120KG
4F
2022
34646

Herico Hesley

W
Cross choke
Grand Slam MIA
120KG
SF
2022
34647

Wallace Costa

Wallace Costa
W
Pts: 1x0
Grand Slam MIA
120KG
F
2022
35060

Joao Rocha

Joao Rocha
W
Kneebar
ADCC
O99KG
R1
2022
35067

Rida Haisam

Rida Haisam
W
Pts: 2x0
ADCC
O99KG
4F
2022
36193

Justin Fabac

W
RNC
Nashville NGO
ABS
R1
2022
36196

Joseph Watson

W
Botinha
Nashville NGO
ABS
4F
2022
36201

Rafael Anjos

Rafael Anjos
W
RNC
Nashville NGO
ABS
SF
2022
36202

Francisco Cuneo

Francisco Cuneo
W
RNC
Nashville NGO
ABS
F
2022
36741

Eliot Kelly

Eliot Kelly
W
Pts: 5x0
NoGi Worlds
ABS
R1
2022
36749

Helton Jose

Helton Jose
W
Pts: 6x0
NoGi Worlds
ABS
8F
2022
36752

Francisco Lo

Francisco Lo
W
Pts: 8x0
NoGi Worlds
ABS
4F
2022
36877

Helton Jose

Helton Jose
W
RNC
NoGi Worlds
O97KG
8F
2022
36878

Antonio Assef

W
Pts: 5x0
NoGi Worlds
O97KG
8F
2022
37773

Leon Jackson

W
Choke from back
Tampa Open
O100KG
SF
2023
37774

Chris Passarrello

W
Choke
Tampa Open
O100KG
F
2023
37775

Leon Jackson

W
Choke
Tampa Open
ABS
4F
2023
37778

Leo Silva

Leo Silva
W
Choke from back
Tampa Open
ABS
SF
2023
37779

Chris Passarrello

W
N/A
Tampa Open
ABS
F
2023
38437

Renato Tagliari

W
Triangle from back
Pan American
O100KG
4F
2023
39221

Ney Medeiros

W
Cross choke
Miami Open
ABS
4F
2023
39222

Mathias Luna

Mathias Luna
W
Pts: 4x0
Miami Open
ABS
SF
2023
39224

Sebastian Rodriguez

Sebastian Rodriguez
W
Pts: 3x0
Miami Open
ABS
F
2023
Roosevelt Sousa vs Mason Fowler