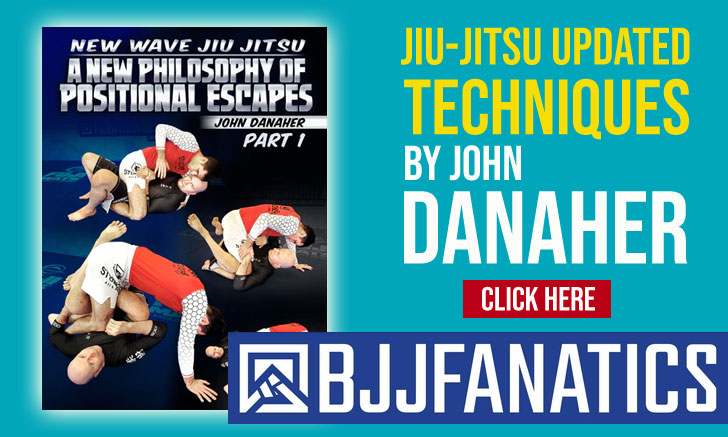 Jean Kleber is the head coach of the Kimura jiu jitsu team in Boston, Massachussets, considered to be one of the best Brazilian Jiu Jitsu black belts to have come out of the Kimura/Nova Uniao camp in Natal-RN, Brazil, a team that has raised grapplers such as Gleison Tibau, Renan Barao, Jussier Formiga, Jair Lourenco and many others. Jean has had a fantastic career as a competitor, but it was as a coach that he made a bigger name for himself, teaching in 3 different continents (Brazil, Europe and the USA), earning several team titles in the US.
Jean Kleber in Detail
Name: Jean Kleber Maranhao de Freitas
Lineage: Mitsuyo Maeda > Carlos Gracie > Carlson Gracie > André Pederneiras > Jair Lourenco > Jean Kleber
Main Achievements in (BJJ/Grappling/MMA):
6 x State champion (Rio Grande do Norte – Brazil)
5 x Northeastern State champion (Brazil)
2x Brazilian North-Northeast Interstate Champion.
Favorite Technique: "tranco" Armbar (armbar from butterfly Guard).
Weight Division: Peso Medio/Meio Pesado
Most Famous Fight(s) (in BJJ) were against Caio Alenquer in the "Duelo de Titas" Superfight Challenge, and his wins over Fabio Holanda (in the Northeast State Championships).
Team/Association: Kimura/Nova Uniao.
Jean Kleber Biography
Jean was born on October 31st 1977, in the city of Natal (Brazil), his first opportunity to train Jiu Jitsu came through the legendary Jiu Jitsu and "Vale-Tudo" fighter, Marcelo "Tigre" at the age of 14. He spent a year training under Marcelo, but Mr "Tigre's" aggressive and wild style of teaching didn't suit Jean idea of Jiu Jitsu, so when Jean met Jair Lourenco (another instructor in Natal) he jumped on board, and started training under Jair's tutelage.
Even though Kleber had never revealed any special ability for the other sports he played as a child, Jiu Jitsu seemed like his second nature, and his development was fast and filled with competitive success, wining most tournaments in the region and ending with an invitation from his instructors Jair Lourenco and Marcio Freire (in 1995) to be an instructor in what was the beginning of the Kimura Academy.
With the fast growth of the Kimura Academy in Natal, winning most home competition, the need to be affiliated with a bigger team in order to compete at an international level grew. As a result of this, Kimura merged with the prestigious Nova Uniao, from Rio de Janeiro, one of the biggest BJJ teams in the world.
In 2001 Jean Kleber was awarded his Black Belt by his master Jair Lourenco, and shortly after he flew across the Atlantic Ocean to start his first Kimura Academy outside Brazil. The country chosen was Portugal, were he spent the most of that year promoting the sport and setting up the foundations of his academy.
After a period he left his academy set up in Portugal and returned to Fortaleza, Brazil, for personal reasons. His time in the motherland would be short as he received an invitation to open an Kimura franchise in Boston, USA. His academy in Boston became a huge success and in a few years it grew exponentially in students and titles, being considered one of the best academies in Massachusetts.