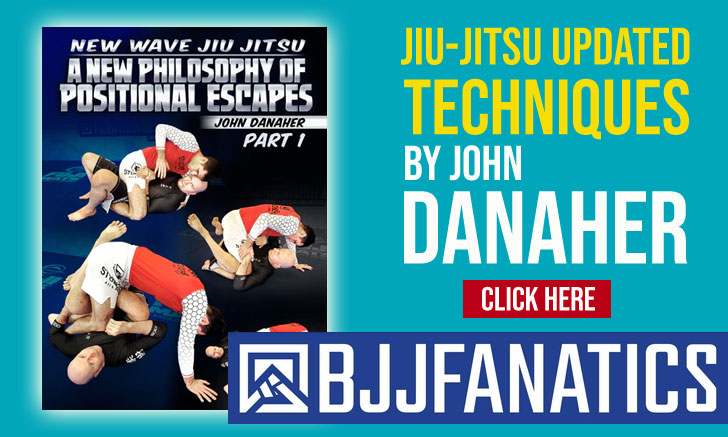 Igor Feliz is a professional grappler and a jiu-jitsu black belt under Thaisio Feliz (his father), who represents the Future School Of Jiu-Jitsu in the sport's global circuit as well as the R1ING association. Feliz broke out as one of grappling's top figures during his colored belt career, a time when he conquered important medals of the International Brazilian Jiu-Jitsu Federation (IBJJF) both in the gi and no-gi rulesets, in tournaments such as the World, Pan, and American Nationals.
Igor Feliz Jiu-Jitsu
Full Name: Igor Nascimento da Costa Feliz
Nickname: N/A
Lineage: Carlos Gracie > Reyson Gracie > Osvaldo Alves > Fabricio Martins > Luiz Paulo > Paulo Theodoro > Thaisio Feliz > Igor Feliz
Main Achievements:
2nd Place IBJJF World Championship NOGI (2022)
3rd Place Pan Championship (2022)
3rd Place IBJJF European Open (2022)
Main Achievements (Colored Belts):
1st Place IBJJF World Championship (2016 blue)
1st Place IBJJF Pan Championship NOGI (2020** brown)
1st Place IBJJF American Nationals NOGI (2020 brown)
2nd Place IBJJF Pan Championship (2020 brown)
3rd Place IBJJF World Championship (2016* blue)
* Absolute
** Weight and Absolute
202 Stripped of the medal by USADA due to PED use
Favorite Position/Technique: Distance Passing
Weight: Peso Leve (76,00 kg / 168.0 lbs)
Team/Association: Future School Of Jiu-Jitsu
Igor Feliz Biography
Igor Feliz was born on January 16, 1999, in the Santos Metropolitan Area, located on the coast of the state of São Paulo, Brazil, growing up in Porto Primavera, SP.
Although Igor's father, Thaisio, was an avid jiu-jitsu practitioner, Feliz did not start practicing the Gentle Art until his 9th birthday. At the time, his parents saw Igor gaining a few pounds and believed grappling would help deal with the pending issue, while also helping the young São Paulo native to develop other physical and mental traits.
In 2016, Thaisio Feliz was offered a position as a jiu-jitsu instructor in Vero Beach, Florida, USA. A position accepted by the Brazilian, who proceeded with the move, bringing his family with him to the United States, including Igor.
The excellent work done by Thaisio in the area led him to open his own academy, Future School Of Jiu-Jitsu, in 2018. A team also linked with R1NG (an alliance of different coached of similar lineages that encompassed a wide network of gyms).
The continuous growth of Igor as an athlete turned him into one of the main figures of both the Future School and R1Ng on the sport's international circuit. His great form led to his black belt promotion on June 8, 2021, a rank awarded by his father and long-time coach, Thaisio Feliz.
Igor Feliz Grappling Record
32 WINS
BY POINTS


BY ADVANTAGES




BY SUBMISSION




BY DECISION




BY PENALTIES




BY DQ



8 SUBMISSIONS WINS
#214eb8
Choke from back
38
3
#86e620
Cachecol choke
25
2
12 LOSSES
BY POINTS


BY ADVANTAGES




BY SUBMISSION




BY DECISION




BY PENALTIES




BY DQ



2 SUBMISSIONS LOSSES
#214eb8
Choke from back
50
1
#86e620
Inside heel hook
50
1
Igor Feliz Fight History
ID
Opponent
W/L
Method
Competition
Weight
Stage
Year
27576

Johnatha Alves

Johnatha Alves
L
Choke from back
Pan American
76KG
4F
2021
30577

Marcelo Fausto

Marcelo Fausto
L
Pts: 2x0
European Open
76KG
SF
2022
31660

Andy Murasaki

Andy Murasaki
L
Pts: 5x0
Pan American
76KG
SF
2022
32920

Jonnatas Gracie

Jonnatas Gracie
L
Pts: 7x0
World Champ.
76KG
8F
2022
35537

Jeferson Guaresi

Jeferson Guaresi
L
Pts: 0x0, Adv
NoGi Pan
79KG
8F
2022
36852

Andy Murasaki

Andy Murasaki
L
Inside heel hook
NoGi Worlds
79KG
F
2022
39678

Adriano Araujo

L
Pts: 2x1
ADGS ABD
77KG
R1
2023
40618

Luiz Santos

L
Pts: 4x2
Grand Slam RJ
77KG
8F
2023
41044

Lucas Brito

L
Pts: 6x3
Jacksonville Pro
77KG
F
2023
42504

Oliver Taza

Oliver Taza
L
Referee Decision
EUG JJB
82KG
SF
2023
44353

Carlos Henrique

Carlos Henrique
L
Pts: 2x0
ADCC Florida
76KG
SF
2023
44361

Z. Ghalayini

L
Referee Decision
ADCC Florida
76KG
3RD
2023
26860

Roger Kremer

W
Cachecol choke
Chicago Open
76KG
SF
2021
26862

Alexandre Molinaro

Alexandre Molinaro
W
Pts: 7x2
Chicago Open
76KG
F
2021
26936

Arthur Detanico

Arthur Detanico
W
Pts: 12x2
Austin Open
76KG
4F
2021
26938

Johnny Tama

Johnny Tama
W
Pts: 2x2, Adv
Austin Open
76KG
SF
2021
26940

Kieran Kichuk

Kieran Kichuk
W
Pts: 2x0
Austin Open
76KG
F
2021
27040

Yue Goh

W
Cachecol choke
Phoenix Open
76KG
SF
2021
27042

Gabriel Silva

W
Pts: 11x4
Phoenix Open
76KG
F
2021
30568

Bryn Jenkins

W
Pts: 8x0
European Open
76KG
R1
2022
30576

Alexandre Molinaro

Alexandre Molinaro
W
Referee Decision
European Open
76KG
4F
2022
31652

Fabricio Barbarotti

Fabricio Barbarotti
W
Referee Decision
Pan American
76KG
R2
2022
31655

Hugo Marques

Hugo Marques
W
Referee Decision
Pan American
76KG
4F
2022
32909

Kevin Mahecha

Kevin Mahecha
W
Pts: 2x2, Adv
World Champ.
76KG
R1
2022
34372

Alef Silva

W
Choke from back
N. Orleans SMO
76KG
SF
2022
34373

Arthur Detanico

Arthur Detanico
W
Pts: 10x2
N. Orleans SMO
76KG
F
2022
34384

Isaiah Vicens

W
Choke from back
N. Haven Open
82KG
4F
2022
34388

Marcus Johnson

W
Pts: 16x0
N. Haven Open
82KG
SF
2022
34390

Italo Moura

Italo Moura
W
Referee Decision
N. Haven Open
82KG
F
2022
35536

James Partridge

W
Pts: 11x0
NoGi Pan
79KG
R1
2022
36078

Pierre Manzo

W
Pts: 12x0
European NG
79KG
R1
2022
36082

Jed Hue

W
Pts: 5x0
European NG
79KG
8F
2022
36086

Ellis Younger

W
Pts: 18x0
European NG
79KG
4F
2022
36090

Gyula Szabo

W
Adv
European NG
79KG
SF
2022
36091

Pierpaolo Chiappe

W
Pts: 4x0
European NG
79KG
F
2022
36840

Lucas Queiroz

W
RNC
NoGi Worlds
79KG
8F
2022
36846

Johnny Tama

Johnny Tama
W
Referee Decision
NoGi Worlds
79KG
4F
2022
36850

John Combs

John Combs
W
Pts: 4x0
NoGi Worlds
79KG
SF
2022
40608

Renan Rodrigues

W
Choke from back
Grand Slam RJ
77KG
R1
2023
42503

Sebastian Rodriguez

Sebastian Rodriguez
W
Referee Decision
EUG JJB
82KG
4F
2023
44344

C. Shaw

W
Katagatame
ADCC Florida
76KG
R1
2023
44350

Tony Salisbury

W
Pts: 10x0
ADCC Florida
76KG
R2
2023
44352

Lucas Brito

W
Referee Decision
ADCC Florida
76KG
4F
2023
44360

H. Barreto

W
Submission
ADCC Florida
76KG
RPC
2023