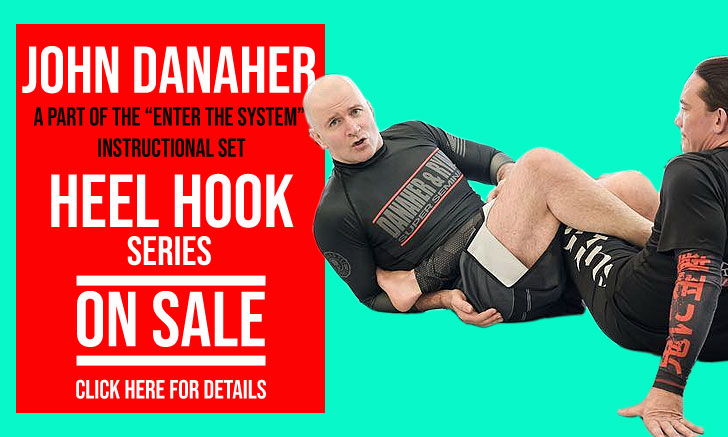 Isaac Doederlein is a Brazilian jiu jitsu black belt under Rubens Charles "Cobrinha", who also trained extensively with Wellington "Megaton" Dias during his first years in the sport. Doederlein made a name for himself in the sport's lower belt divisions, from blue belt onwards, making use of a highly dynamic ground game, one that earned him numerous medals and loyal fans across the grappling globe.
Isaac Doederlein Jiu Jitsu
Full Name: Isaac Doederlein
Nickname: n/a
Lineage: Mitsuyo Maeda > Carlos Gracie > Helio Gracie > Rolls Gracie > Romero Cavalcanti > Alexandre Paiva >Fernando Augusto > Rubens Charles > Isaac Doederlein
Main Achievements:
IBJJF Las Vegas Open Champion (2017)
IBJJF San Francisco Open Champion (2018)
UAEJJF US National Pro – LA Champion (2017)
ACB 6 Grand Prix 2nd Place (2017)
IBJJF European Open 3rd Place (2018)
IBJJF Pan American 3rd Place (2019)
UAEJJF Abu Dhabi Pro 3rd Place (2017)
Main Achievements (Colored Belts):
World Champion (2010 blue)
Abu Dhabi World Pro Champion (2015 brown)
European Open Champion (2015/2014 brown, 2013 purple)
Pan American Champion (2015 brown)
Brazilian National Champion (2015 brown)
Grand Slam Los Angeles Tour Champion (2015 brown)
World Championship 2nd Place (2015/2014 brown)
European Open Championship 2nd Place (2015 brown absolute)
World Championship 3rd Place (2011 purple)
European Open Championship 3rd Place (2011 purple)
Pan American Championship 3rd Place (2014 brown)
Favorite Position/Technique: Leg Drag
Weight Division: Peso Pena (70,00 kg/154.5 lbs)
Team/Association: Alliance
Isaac Doederlein Biography
Isaac Doederlein was born on November 12, 1992 in Atlanta, Georgia – USA.
When Isaac was 11 years old his mother signed him on her church group's judo program. Doederlein stuck to the course up until his 14th birthday, when he moved to Arizona. In Arizona Isaac continued his grappling training, this time opting to join a jiu-jitsu academy.
Doederlein chose to be under the tutelage of the illustrious Wellington Dias, one of the pioneers in the southwestern US state. At the Gracie Humaitá academy, Doederlein started competing in the sport, being successful from the get-go. His series of good results ultimately led Doederlein to a world title in 2010, two years after joining the team, while competing as a blue belt.
At the age of 18, Isaac found himself at a crossroads, unsure of what path to follow after finishing high school. After a visit to Los Angeles where he had the chance to train at Rubens Charles' academy, Doederlein decided he wanted to follow a career in grappling. Less than one month later he moved to Los Angeles where he joined Cobrinha's gym, becoming in the process a full-time athlete.
Isaac arrived at Cobrinha's Academy as a purple belt, earning his brown and black belt from Rubens Charles after amazing runs in both belts, becoming known as one of the top featherweight prospects in the world.
Isaac Doederlein Grappling Record
52 WINS
BY POINTS


BY ADVANTAGES




BY SUBMISSION




BY DECISION




BY PENALTIES




BY DQ



29 SUBMISSIONS WINS
#214eb8
Choke from back
28
8
#5AD3D1
Straight ankle lock
10
3
#d1212a
Bow and arrow
7
2
21 LOSSES
BY POINTS


BY ADVANTAGES




BY SUBMISSION




BY DECISION




BY PENALTIES




BY DQ



0 SUBMISSION LOSSES
Isaac Doederlein Fight History
ID
Opponent
W/L
Method
Competition
Weight
Stage
Year
8856

Marcio Andre

Marcio Andre
L
Pts: 4x2
European Open
70KG
4F
2016
9174

Vitor Paschoal

L
Pts: 2x2, Adv
Pan American
64KG
4F
2016
9394

Paulo Miyao

Paulo Miyao
L
Pts: 3x0
NY Spring Open
70KG
F
2016
9623

Rafael Mendes

Rafael Mendes
L
Pts: 0x0, Adv
San Antonio Open
70KG
SF
2016
9868

Paulo Miyao

Paulo Miyao
L
Pts: 4x0
World Champ.
64KG
SF
2016
10364

Paulo Miyao

Paulo Miyao
L
Pts: 2x0
Grand Slam LA
69KG
F
2016
10617

Osvaldo Moizinho

Osvaldo Moizinho
D
---
Guatemala Open
ABS
SPF
2016
10622

Kevin Mahecha

Kevin Mahecha
L
Adv
Guatemala Open
76KG
SF
2016
11434

Hiago George

Hiago George
L
Pts: 6x4
European Open
64KG
4F
2017
12006

Gilson Nunes

Gilson Nunes
L
Pts: 5x2
Pan American
70KG
8F
2017
12505

Gianni Grippo

Gianni Grippo
L
Pts: 2x2, Adv
World Pro
69KG
SF
2017
12931

Mikey Musumeci

Mikey Musumeci
L
Pts: 8x8, Adv
World Champ.
64KG
4F
2017
13306

Joao Miyao

Joao Miyao
L
Points
ACBJJ 6
60KG
F
2017
14664

Marcio Andre

Marcio Andre
L
Pts: 2x2, Adv
European Open
70KG
SF
2018
15112

Samir Chantre

Samir Chantre
L
Referee Decision
Pan American
70KG
8F
2018
15477

Jamil Hill-Taylor

Jamil Hill-Taylor
L
Pts: 2x0
Washington SPO
70KG
F
2018
15493

Tim Spriggs

Tim Spriggs
L
Referee Decision
Washington SPO
ABS
SF
2018
16149

Marcio Andre

Marcio Andre
L
Pts: 0x0, Adv
World Champ.
70KG
4F
2018
18839

Paulo Miyao

Paulo Miyao
L
Pts: 4x2
Grand Slam LDN
69KG
F
2019
18888

Paulo Miyao

Paulo Miyao
L
Pts: 2x0
King of Mats
69KG
RR
2019
18897

Paulo Miyao

Paulo Miyao
L
Referee Decision
King of Mats
69KG
F
2019
18967

Jamil Hill-Taylor

Jamil Hill-Taylor
L
Pts: 2x0
Pan American
70KG
SF
2019
8853

Sergio Gonzalez

W
Choke from back
European Open
70KG
R1
2016
9167

Mayko Borges

W
Armbar
Pan American
64KG
R1
2016
9391

Kristopher Kriebel

W
Bow and arrow
NY Spring Open
70KG
SF
2016
9392

Gabriel Marangoni

Gabriel Marangoni
W
Points
NY Spring Open
70KG
SF
2016
9855

Daniel Beleza

Daniel Beleza
W
Pts: 0x0, Adv
World Champ.
64KG
R1
2016
9865

Mikey Musumeci

Mikey Musumeci
W
Pts: 2x2, Adv
World Champ.
64KG
4F
2016
10362

Brian Mahecha

Brian Mahecha
W
Pts: 6x4
Grand Slam LA
69KG
SF
2016
10620

Unknown

W
Kneebar
Guatemala Open
76KG
4F
2016
10921

Bret Russell

W
Armbar
SJJIF Worlds
ABS
R1
2016
10924

Mike Colon

W
Omoplata
SJJIF Worlds
ABS
4F
2016
10926

Logan Jewell

W
Pts: 4x0
SJJIF Worlds
ABS
SF
2016
11861

Ronald Henderson

W
Pts: 18x0
LA National Pro
69KG
SF
2017
11862

Brandon Walensky

Brandon Walensky
W
Choke from back
LA National Pro
69KG
F
2017
11870

Stephen Martinez

W
Points
LA National Pro
U77KG
4F
2017
11872

Brandon Walensky

Brandon Walensky
W
Points
LA National Pro
U77KG
SF
2017
11873

AJ Agazarm

AJ Agazarm
W
Points
LA National Pro
U77KG
F
2017
12502

Lee Ting

W
Pts: 10x2
World Pro
69KG
4F
2017
12506

A. Al Rashid

W
Choke
World Pro
69KG
RPC
2017
12508

Talison Soares

W
Choke from back
World Pro
69KG
3RD
2017
12715

Wallace Fernandes

W
Choke from back
Las Vegas Open
70KG
4F
2017
12717

Bruno Carvalho

W
Armbar
Las Vegas Open
70KG
SF
2017
12718

Ary Farias

Ary Farias
W
Adv
Las Vegas Open
70KG
F
2017
12919

Rene Lopez

W
Referee Decision
World Champ.
64KG
R1
2017
12927

Tiago Barros

Tiago Barros
W
Pts: 10x8
World Champ.
64KG
8F
2017
13301

Milton Bastos

Milton Bastos
W
Armbar
ACBJJ 6
60KG
4F
2017
13304

Samir Chantre

Samir Chantre
W
Points
ACBJJ 6
60KG
SF
2017
14078

Unknown

W
Points
SJJIF Worlds
70KG
F
2017
14655

Kevin Mahecha

Kevin Mahecha
W
Choke from back
European Open
70KG
R1
2018
14663

Gabriel Marangoni

Gabriel Marangoni
W
Pts: 8x4
European Open
70KG
4F
2018
15016

Rodrigo Ferrari

W
Bow and arrow
San Francisco Open
70KG
4F
2018
15018

Thiago Macedo

Thiago Macedo
W
Armbar
San Francisco Open
70KG
SF
2018
15019

Samir Chantre

Samir Chantre
W
Armbar
San Francisco Open
70KG
F
2018
15049

Kim Terra

Kim Terra
W
Referee Decision
ACBJJ 11
65KG
SPF
2018
15474

Tiago Ribeiro

W
Choke from back
Washington SPO
70KG
4F
2018
15475

Scott Dance

W
Choke from back
Washington SPO
70KG
SF
2018
15487

Chad Hardy

Chad Hardy
W
Choke
Washington SPO
ABS
R1
2018
15491

Gregory Scott

W
Armbar
Washington SPO
ABS
4F
2018
16017

Augusto Mendes

Augusto Mendes
W
Points
ACBJJ 13
65KG
SPF
2018
16133

Endres Barbosa

Endres Barbosa
W
Straight ankle lock
World Champ.
70KG
R1
2018
16145

Vitor Moraes

W
Referee Decision
World Champ.
70KG
R2
2018
18358

Alex Sodre

Alex Sodre
W
Straight ankle lock
European Open
70KG
4F
2019
18360

Joao Mendes

Joao Mendes
W
Pts: 2x2, Adv
European Open
70KG
SF
2019
18582

Chris Raimond

W
Submission
OC Open
76KG
4F
2019
18584

Piter Frank

W
Submission
OC Open
76KG
SF
2019
18836

Max Campos

W
Triangle
Grand Slam LDN
69KG
4F
2019
18837

Tiago Bravo

Tiago Bravo
W
Straight ankle lock
Grand Slam LDN
69KG
SF
2019
18885

Bebeto Oliveira

W
Choke from back
King of Mats
69KG
RR
2019
18891

Tiago Bravo

Tiago Bravo
W
Pts: 2x2, Adv
King of Mats
69KG
RR
2019
18894

Samir Chantre

Samir Chantre
W
Pts: 4x0
King of Mats
69KG
RR
2019
18895

Gabriel Sousa

Gabriel Sousa
W
Wristlock
King of Mats
69KG
SF
2019
18961

Matheus Gonzaga

Matheus Gonzaga
W
Pts: 2x0
Pan American
70KG
8F
2019
18965

Joao Mendes

Joao Mendes
W
Armlock
Pan American
70KG
4F
2019
Isaac Doederlein vs Sam Gibson (2015)

Isaac Doederlein vs Rafael Costa Suzuki (2014)

Isaac Doederlein vs Sylvio Duran (2015)