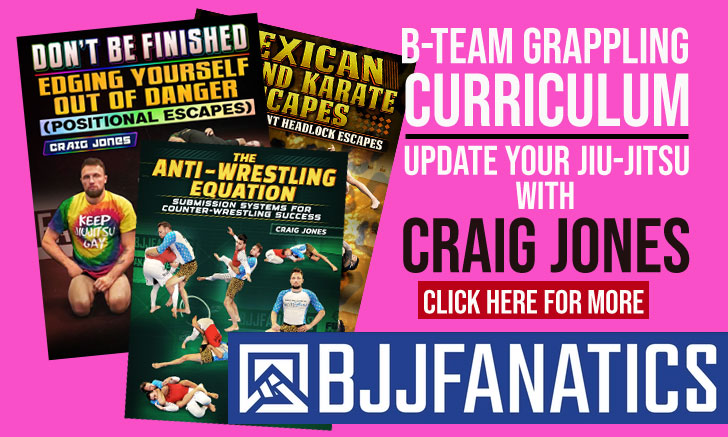 Jeremy Arel, also known as "The Gerbil", is a BJJ black belt under the legendary Roberto "Gordo" Correa and a well known name amongst Jiu Jitsu's internet community, through his several online instructionals and his active participation in some of the most important grappling forums on the web.
The Gerbil in Detail
Full Name: Jeremy James Arel
Nickname: "The Gerbil" given by his first BJJ instructor at Alliance (Luis Togno). The name came about when Jeremy went to compete at the TN state championships back in 2004. Previous to his BJJ career all he had done was MMA training and kickboxing so Arel went out in a kickboxing stance. His coach looked at Jeremy and said that when he stood with my hands up that he looked like a gerbil. Jeremy didn't like the nickname, so it stuck to him.
Lineage: Mitsuyo Maeda > Carlos Gracie Sr. > Carlos Gracie Junior > Roberto Correa > Jeremy Arel
Main Achievements:
TN State Champion (2004)
Naga Champion (2007 Gi Advanced)
2x NC State Champion (2006 & 2007 Gi Advanced)
Hayastan Grappligng Challenge Champion (2007 Nogi Advanced)
NC State Championships Silver Medal (2006 Nogi)
2x BUD Cup Advanced Silver Medallist (2010 Nogi, 2011 Gi)
Rio Open Bronze Medallist (2010)
Weight Division: Super Pesado (100kg/221lbs)
Favourite Position/Technique: Closed Guard and Half Guard
Team/Association: Great Grappling BJJ
Jeremy "Gerbil" Arel Biography
Jeremy Arel was born in Northampton Massachusetts on the 7th of September, 1981. James started becoming interested in martial arts influenced by his uncle, Robert Arel who is a big personality amongst the Karate community. Jeremy's actual training started at age 7 in Isshinryu Karate. "The Gerbil" didn't keep to Karate for long, and in 1996 he decided to practice Jeet Kune Do, a sport he took a lot more seriously then the previous.
Training up to 4 times per week, Jeremy became more and more addicted to Bruce Lee's martial art system, so much that he gave up his social life to dedicate full attention to Jeet Kune Do. Though his school was founded under a JKD banner, as time went by and MMA grew more popular, his instructor decided to call their style MMA, this odd marketing strategy did not detour Jeremy from practicing hard, and within 4 years he received a black belt in this style. Training "MMA" Jeremy started entering the realm of competition; he did several boxing, kickboxing and grappling tournaments, and even tried out for the WKA USA National Team.
Jeremy Arel then took a short recess in his martial arts education to serve in Iraq for the Army National Guard, after which he graduated from University (in Physical Education and Health). In 2004 he finally crossed paths with Brazilian Jiu Jitsu. Trying to diversify his fighting prowess, he joined the Alliance team and was a pupil of Luis Togno.
The Gerbil (as he was called by then) started getting dragged into day to day routines, working full time as a bouncer and training as a hobby. One day he decided to change his life around and move to Brazil to train full time. He saved every penny he could and jumped on a plane. His original intention was to train with Ricardo Pires as he knew about Pires through one of his instructors (Charles Heabrink). The Ricardo Pires connection fell through and Jeremy Arel was left without accommodation. In dire straits he managed to get in contact with Dennis Asche (from Connection Rio) who offered the CR facilities as accommodation.
It was through Connection Rio that Jeremy Arel met "Gordo" and started training under the Gracie Barra legend. Gerbil arrived in Rio as a Purple belt and received his brown belt from Roberto Correa in Brazil. It was after receiving his brown belt that he decided to move to Brazil for good. Arel moved back home and sold everything he owned to assure he could get a good 2 to 4 years in Rio and possibly earn his black belt there… It didn't take that long. Gordo grew fond of Jeremy's style and approach to BJJ and even granted him the honour of teaching at his gym on occasion. On December 11th, 2010 Jeremy Arel received his black belt.
The following January Jeremy returned to the US and began pursuing his dream of opening his own Brazilian Jiu Jitsu academy. This dream happened and he managed to open a gym in Fort Mill, South Carolina.
Website: greatgrappling.com