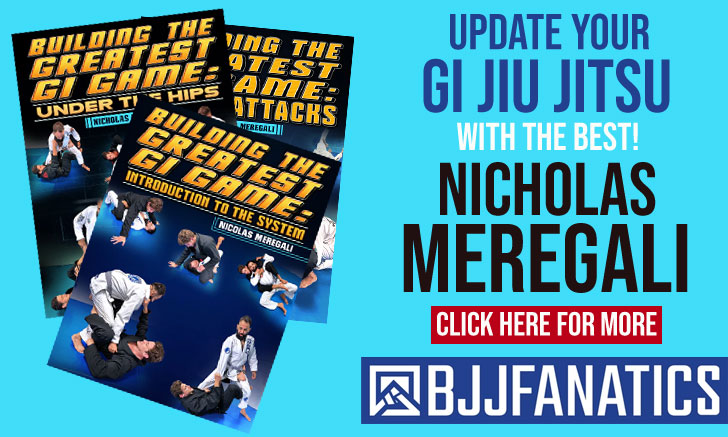 Luiz Renato "Tom" Abdo is a Brazilian Jiu Jitsu black belt under former world BJJ Champion Luiz Guilherme "Guigo". Though not a regular competitor, Tom Abdo has also achieved great success in tournaments with several titles in the Sao Paulo State Championships and even a Silver Medal at the International Masters & Seniors.
Tom Abdo in Detail
Full Name: Luiz Renato do Nascimento Gonçalves Abdo
Nickname: "Tom" is a childhood nickname, though the reason behind the name is undisclosed.
Lineage: Mitsuyo Maeda > Carlos Gracie > Helio Gracie > Rickson Gracie > Jorge Pereira > Luis Guilherme > Luiz Renato Abdo
Main Achievements:
Sao Paulo State Champion (2003, 2007 weight and absolute)
Sao Paulo State Silver Medallist (2005)
International Masters & Seniors Silver Medallist (2005)
Weight Division: Peso Medio (82kg/181lbs)
Favourite Technique/Position: Armbar and Bow and Arrow Choke
Team/Association: Guigo Team/Tom Abdo Jiu Jitsu
Luiz Renato "Tom" Abdo Biography
Luiz Renato Abdo was born on the 29th of June, 1968 in Sao Paulo, Brazil. He started sports from a young age, practicing mainly Swimming, Boxing and Surf. He decided to add Jiu Jitsu to his sports curriculum for fitness, but got hooked to the technical aspect of the martial art and never stopped training. Tom's first coach was Luiz Guilherme "Guigo" a black belt under Jorge Pereira.
After becoming one of the most prominent figures of the Guigo Jiu Jitsu team and receiving his black belt (December 2009), Tom Abdo decided to spend more of his time teaching, and started coaching opening his gym at the Rua dos Macunis, 500 Alto dos Pinheiros in Sao Paulo.