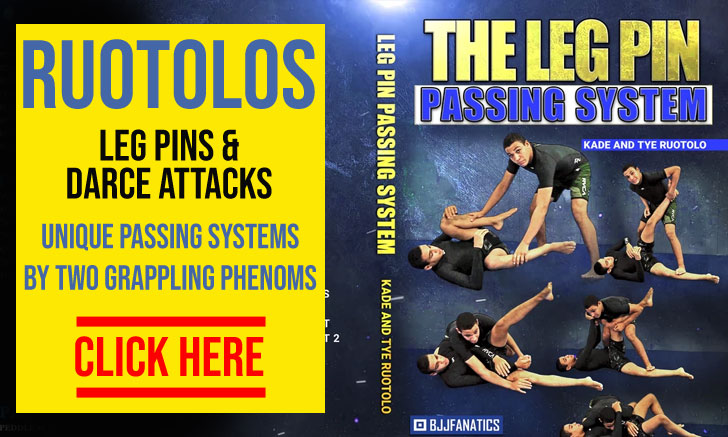 Alex Martins is a Brazilian jiu jitsu black belt under Junior Cardoso and a member of Faustino Pina's association, while being also the founder of the AMBJJ team in the United States. Martins became one of the top competitors in the North American grappling circuit during the 2010's, particularly in the Masters divisions, where he conquered important titles such as the IBJJF World Master, American Nationals, New York Open and several other tournaments.
Alex Martins Jiu Jitsu
Full Name: Alex Martins Do Nascimento
Nickname: n/a
Lineage: Mitsuyo Maeda > Carlos Gracie > Helio Gracie > Royler Gracie > Junior Cardoso> Alex Martins
Main Achievements:
IBJJF World Masters Champion (2016 Master 2)
IBJJF American Nationals Champion (2016 Master 2)
IBJJF New York Spring Open Champion (2016 Master 2)
IBJJF New York Spring No-Gi Open Champion (2016 Master 2)
IBJJF Houston Open Champion (2013/2016 Master weight+absolute)
IBJJF Miami Fall Open Champion (2016 Master 2)
IBJJF Miami Spring Open Champion (2016 Master 2)
IBJJF San Antonio Open (2015/2016 Master 1)
IBJJF San Antonio Fall Open Champion (2016 Master 1)
IBJJF Austin Open Champion (2015/2016 Master weight+absolute)
IBJJF Dallas Open Champion (2013/2014 Master absolute, 2015 Master 2, 2016 Master 2 weight+absolute)
Black Belt Grand Prix Champion (2013)
IBJJF American Nationals Championship Runner-up (2014 Master)
IBJJF Houston Open Championship Runner-up (2014/2015 Master)
IBJJF Dallas Open Championship Runner-up (2013/2014 Master)
Favorite Position/Technique: Lasso Guard/De La Riva Hook
Weight Division: Peso Médio (82,30 kg / 181.5 lbs)
Team/Association: AMBJJ
Alex Martins Biography
Alex Martins was born in June 30, 1980 in Manaus – the capital city of the state of Amazonas in the Northern Region of Brazil. A city well known for raising some of the best jiu jitsu athletes in the history of BJJ.
Although sporty by nature, Martins wasn't interested in martial arts until one of his high-school classmates, who had started training jiu jitsu, brought his kimono (gi) to school on his backpack. This friend's training took place after class and with time Alex started seeing more of this gi until he finally decided to ask what the gear was about. The two teenagers talked with the conversation leading Martins to go and watch his new friend's training. It didn't take long until Alex jumped on to the mats as well.
The year 1997 was when Martins (then 17) first started grappling at Junior Cardoso's academy in Manaus. He stood by coach Cardoso throughout all belts, representing him on the mats and earning his own black belt on December 2006. He would switch camps one year later, then joining Mestre Pina's gym one of the most successful grappling programs in the world.
In 2012 Alex Martins travelled to the United States to compete at the International Brazilian Jiu Jitsu Federation's Pan American Championship. After the tournament Martins remained in the USA for a while longer at the request of his old team-mate Diego Ferreira, who was then located in Mcallen, TX. While with Diego Martins taught a few classes at his friend's gym and competed in local tournaments, returning to his hometown after 1 month. This first contact with America would propel an offer, a few months later, for Martins to move to Texas to work for a starting martial arts gym.
Alex worked for that martial arts gym for two and a half years before the gym owner decided to close it down. Martins then bought the business, going on his own while developing one of the most respected grappling facilities in the region.
Alex Martins vs Unknown

Alex Martins vs Rhalan Gracie