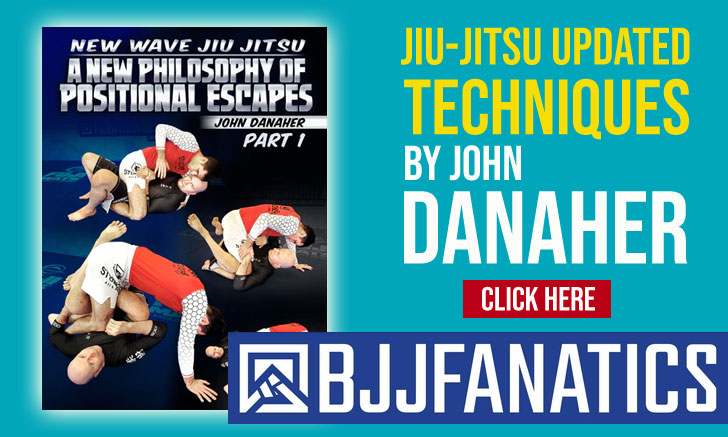 Alex Munis dos Santos is a jiu-jitsu black belt under Isaque Bahiense and Gabriel Figueiró as well as a representative of the Dream Art / Alliance Academy coalition, who worked extensively with Rodrigo Feijão and the Clube Feijão workgroup during the early stages of his professional career. Competing alongside his brothers, Anderson and Erich Munis, Alex became widely recognized as one of the rising stars of the sport after his breakthrough performances in important tournaments of the international circuit, including at the 2020 Copa Podio Lightweight Grand Prix, a professional event that featured some of the top athletes in the sport. Alex earned a silver medal in the aforementioned GP as a brown belt, a deed he would repeat in his black belt debut, later that year.
Alex Munis Jiu-Jitsu
Full Name: Alex Munis dos Santos
Nickname: N/A
Lineage 1: Carlos Gracie > Helio Gracie > Rolls Gracie > Romero Cavalcanti > Fábio Gurgel > Isaque Bahiense > Alex Munis
Lineage 2:  Carlos Gracie (Senior)> Helio Gracie > Rolls Gracie >Romero Cavalcanti (Jacaré) > Fábio Gurgel > Gabriel Figueiró > Alex Munis
Main Achievements:
1st Place AJP South America Continental Pro (2021)
2nd Place Copa Podio MW Grand Prix (2020)
2nd Place Copa Podio LW Grand Prix (2020***)
3rd Place AJP Grand Slam, RJ (2021)
3rd Place IBJJF South American Championship (2020/2021)
Main Achievements (Colored Belts):
1st Place IBJJF Pan Championship (2017** purple)
1st Place IBJJF South American Championship (2019 brown)
1st Place CBJJ Brazilian Nationals (2015 blue)
1st Place UAEJJF Grand Slam, RJ (2017 purple)
2nd Place IBJJF World Championship (2017 purple)
2nd Place IBJJF European Open (2019 purple)
3rd Place UAEJJF World Pro (2018 purple)
* Absolute
** Weight and Absolute
*** Competed as a brown belt in mixed pro-division
Favorite Position/Technique: Botinha, Estima Lock
Weight Division: Peso Médio (82,30 kg / 181.5 lbs)
Team/Association: Dream Art
Alex Munis Biography
Alex Munis was born in 1994, in Panorama, a city located in the State of São Paulo, Brazil.
Growing up, Alex's dad was a big influence on him and his brothers, and it was he who inspired all three brothers to follow sports and martial arts.
In 2013 Alex started working with his father in the nearby town of Três Lagoas. There he discovered a jiu-jitsu academy, an affiliate of Nova União and Clube Feijão where Munis initiated his jiu-jitsu career. His brothers, Anderson and Erich would later join a jiu-jitsu academy in their home town, following the footsteps of Alex – the eldest.
As blue belts, the Munis brothers decided to try and pursue jiu-jitsu as a career. As Alex already had a connection with Clube Feijão – one of the biggest producers of grappling talent in Brazil, the brothers decided to apply for a scholarship at the team's headquarters, all being accepted by the well-known Maringá based school. The first of the brothers to move to the training center were Alex and Anderson, with the youngest (Erich) joining them the following year.
Under the guidance of Rodrigo Feijão, at CF, the Munis brothers went from unknown, small-town athletes to being recognized among the hottest prospects in the sport, a reputation earned during their purple belt campaigns.
Although doing very well, competition-wise during this period, particularly Alex, the Munis bros struggled to earn a living in the sport, often recurring to Go Fund Me type campaigns to make ends meet and pay their tournament fees. It was after reaching out for support on social media to compete at an international tournament that the brothers were contacted by Israel Bahiense, a representative of the Dream Art project – a brand new training center, fully dedicated to supporting and producing high-level, professional jiu-jitsu athletes.
Training with Dream Art turned out to become a resounding success for all three siblings. Their outstanding careers earned the Munis brothers, their black belt by Dream Art's team leaders, Isaque Bahiense, and Gabriel Figueiró in a ceremony that took place on September 28, 2020.
Alex Munis Grappling Record
48 WINS
BY POINTS


BY ADVANTAGES




BY SUBMISSION




BY DECISION




BY PENALTIES




BY DQ



20 SUBMISSIONS WINS
#d1212a
Cachecol choke
10
2
#fad11b
Choke from back
10
2
21 LOSSES
BY POINTS


BY ADVANTAGES




BY SUBMISSION




BY DECISION




BY PENALTIES




BY DQ



4 SUBMISSIONS LOSSES
#5AD3D1
Straight ankle lock
25
1
Alex Munis Fight History
ID
Opponent
W/L
Method
Competition
Weight
Stage
Year
24357

Guthierry Barbosa

Guthierry Barbosa
L
Pts: 2x0
Copa Podio
86KG
F
2020
24741

Wellington Luis

Wellington Luis
L
Referee Decision
Grand Slam RJ
85KG
4F
2020
24748

Jaime Canuto

Jaime Canuto
L
Referee Decision
Grand Slam RJ
85KG
RPC
2020
24878

Jaime Canuto

Jaime Canuto
L
Points
South American
ABS
8F
2020
24935

Jaime Canuto

Jaime Canuto
L
Referee Decision
South American
88KG
SF
2020
25097

Leandro Lo

Leandro Lo
L
Cross choke
BJJ Stars 5
88KG
SPF
2021
26841

Marcos Martins

Marcos Martins
L
Pts: 0x0, Adv
Big Deal Pro 3
88KG
SPF
2021
27415

Matheus Godoy

Matheus Godoy
L
Pts: 2x0
Sul Americano
88KG
SF
2021
28068

Matheus Spirandeli

Matheus Spirandeli
L
Pts: 4x2
Brasileiro
88KG
4F
2021
28558

Gabriel Costa

Gabriel Costa
L
Referee Decision
Grand Slam RJ
85KG
SF
2021
29536

Murilo Santana

Murilo Santana
L
Pts: 5x2
World Champ.
88KG
R1
2021
29735

Henrique Cardoso

Henrique Cardoso
L
Pts: 2x1
Teams Cup
N/A
RR
2021
31130

Tommy Langaker

Tommy Langaker
L
Loop choke
Grand Slam LDN
85KG
SF
2022
31691

Sebastian Rodriguez

Sebastian Rodriguez
L
Referee Decision
Pan American
88KG
4F
2022
31902

Wellington Luis

Wellington Luis
L
Pts: 2x2, Adv
Rio Fall Open
88KG
SF
2022
39507

Gabriel Costa

Gabriel Costa
L
Referee Decision
Brasileiro
88KG
R1
2023
40149

Vitor Cheloni

L
Pts: 2x0
Floripa FO
ABS
8F
2023
40634

Jose Neto

L
Pts: 7x3
Grand Slam RJ
85KG
4F
2023
40756

Pedro Bolo

Pedro Bolo
L
Straight ankle lock
Rio Open
88KG
SF
2023
41286

Vinicius Lessa

Vinicius Lessa
L
Referee Decision
SP BJJ Pro
94KG
F
2023
42762

Hygor Brito

Hygor Brito
L
Submission
Sul Americano
94KG
4F
2023
24335

Topi Alencar

W
Pts: 4x2
Copa Podio
86KG
RR
2020
24340

Diogo Dino

W
Botinha
Copa Podio
86KG
RR
2020
24343

Henrique Moicano

W
Armbar
Copa Podio
86KG
RR
2020
24347

Guthierry Barbosa

Guthierry Barbosa
W
Pts: 2x0
Copa Podio
86KG
RR
2020
24355

P. Machado

W
Estima lock
Copa Podio
86KG
SF
2020
24724

Rafael Oliveira

W
RNC
Grand Slam RJ
85KG
R1
2020
24725

Yohanan Luz

W
Pts: 2x1
Grand Slam RJ
85KG
R2
2020
24739

Mike Pereira

W
Pts: 1x0
Grand Slam RJ
85KG
8F
2020
24876

Bruno Veloso

W
Cachecol choke
South American
ABS
R1
2020
24930

Bruno Tosto

W
Points
South American
88KG
4F
2020
25167

Henrique Cardoso

Henrique Cardoso
W
Pts: 2x2, Adv
Big Deal Pro 2
85KG
SPF
2021
26422

Diogo Almeida

Diogo Almeida
W
Pts: 5x0
SA Cont. Pro
85KG
R1
2021
26431

Claudio Calasans

Claudio Calasans
W
Estima lock
SA Cont. Pro
85KG
4F
2021
26434

Rafael Souza

W
Choke from back
SA Cont. Pro
85KG
SF
2021
26435

Matheus Godoy

Matheus Godoy
W
N/A
SA Cont. Pro
85KG
F
2021
27409

Rafael Souza

W
Botinha
Sul Americano
88KG
8F
2021
27414

Vinicius Reis

W
Pts: 4x2
Sul Americano
88KG
4F
2021
28065

Alexandre Rocha

W
Referee Decision
Brasileiro
88KG
R1
2021
28435

Gabriel Costa

Gabriel Costa
D
---
Fenajitsu
88KG
SPF
2021
28436

Gabriel Costa

Gabriel Costa
D
---
Fenajitsu
88KG
SPF
2021
28437

Gabriel Costa

Gabriel Costa
W
Pts: 2x0
Fenajitsu
88KG
SPF
2021
28543

D. Oliveira

W
Choke from back
Grand Slam RJ
85KG
R1
2021
28551

Darlan Casaca

W
Pts: 2x0
Grand Slam RJ
85KG
8F
2021
28555

Wellington Luis

Wellington Luis
W
Pts: 1x0
Grand Slam RJ
85KG
4F
2021
28563

Ronieri Silva

W
Katagatame
Grand Slam RJ
85KG
RPC
2021
28564

Yan Lucas

Yan Lucas
W
Referee Decision
Grand Slam RJ
85KG
3RD
2021
29331

Ramon Rosa

W
Estima lock
Balneario Open
88KG
SF
2021
29333

Bruno Tosto

W
Pts: 2x2, Adv
Balneario Open
88G
F
2021
29343

Hugo Gambino

W
Estima lock
Balneario Open
ABS
R1
2021
29725

Saif Alhimany

W
Estima lock
Teams Cup
N/A
RR
2021
29730

Matheus Felipe

Matheus Felipe
D
---
Teams Cup
N/A
RR
2021
29737

N/A

W
Estima lock
Teams Cup
N/A
RR
2021
29740

Thiago Pessoa

W
Pts: 5x1
Teams Cup
N/A
RR
2021
31120

Karol Kania

W
Pts: 2x0
Grand Slam LDN
85KG
8F
2022
31126

Fausto Godoy

W
Pts: 3x1
Grand Slam LDN
85KG
4F
2022
31136

Shane Fishman

W
Estima lock
Grand Slam LDN
85KG
RPC
2022
31137

Fausto Godoy

W
Estima lock
Grand Slam LDN
85KG
3RD
2022
31682

Adam Bradley

W
Referee Decision
Pan American
88KG
R1
2022
31896

Erick Diovano

W
Pts: 4x4, Pen
Rio Fall Open
88KG
R1
2022
31897

Vital Neto

W
Pts: 4x2
Rio Fall Open
88KG
4F
2022
38871

Gabriel Rodrigues

W
Pts: 4x4, Adv
Salvador FO
88KG
4F
2023
38874

Vinicius Martins

Vinicius Martins
W
Referee Decision
Salvador FO
88KG
SF
2023
40141

Vinicius Lessa

Vinicius Lessa
W
Pts: 2x0
Floripa FO
100KG
4F
2023
40622

Joao Figueiredo

W
Pts: 1x0
Grand Slam RJ
85KG
R1
2023
40629

Lucas Alves

Lucas Alves
W
Pts: 8x3
Grand Slam RJ
85KG
8F
2023
40640

Samuel Rocha

W
Cachecol choke
Grand Slam RJ
85KG
RPC
2023
40642

Leonardo Souza

W
Estima lock
Grand Slam RJ
85KG
3RD
2023
40754

Dustin Denes

Dustin Denes
W
Pts: 0x0, Adv
Rio Open
88KG
4F
2023
42040

Claudio Maioni

W
RNC
Floripa WO
94KG
SF
2023
42042

Estevao Nogara

W
Teepee choke
Floripa WO
94KG
F
2023
42759

Joao Rodrigues

W
Pts: 16x0
Sul Americano
94KG
R1
2023