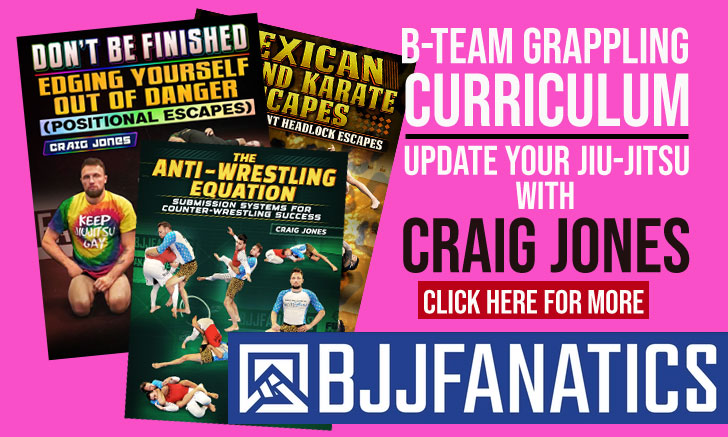 Royce Gracie is a legendary jiu jitsu and MMA/ NHB (no holds barred) fighter, being arguably the sports' most influential figure. Growing as the son Helio Gracie (a founding member of the Gracie Jiu Jitsu Academy), Royce Gracie held the Gracie family torch high while helping to built the sport of MMA and bringing awareness to Brazilian Jiu Jitsu through his famous victories in the early UFC's against fighters of other martial arts disciplines. In 2003 Royce Gracie was also inducted in UFC Hall of Fame.
Royce Gracie Jiu Jitsu
Full Name: Royce Gracie
Lineage: Mitsuyo Maeda > Carlos Gracie > Helio Gracie > Royce Gracie
Nickname: N/A
Main Titles:
3x UFC Champion (UFC I – 1993, UFC II – 1994, UFC IV – 1994)
Favourite Position: N/A
Team/Association: Gracie Jiu Jitsu
Royce Gracie Biography
Royce Gracie was born on the 12th of December in 1966 in Rio de Janeiro, Brazil. Being a son of the famous Grand Master Helio Gracie, his introduction to Jiu Jitsu came when he was still a toddler, learning from his father and his older brothers: Rorion, Relson, Rickson and Royler (all important BJJ figures of their own merit).
He had his first competition when he was 8 years old, and started giving classes when he was 14. Because of Brazilian Jiu Jitsu's federation rules, Royce was only awarded his blue belt when he was 16, and a few months before reaching the minimum age requirements to receive the black belt (18) his father decided to bend the regulations a little and awarded Royce his black belt in a ceremony co-hosted by his brother Rickson Gracie. His debut as a black belt was not a successful one, being submitted on the first round of the Copa Company by Pachoal Magalhaes, student of Osvaldo Alves. He also lost to the more experienced Fabio Santos, but soon after Royce joined his older brother Rorion in the United States where he helped teach the new Gracie Academy that was being set up there.
In 1993 Royce took part in the event that would change the face of combat sports forever and make Royce Gracie one of the most recognizable faces in the fighting world. The Event was called the Ultimate Fighting Championship (UFC), a challenge where martial artists would gather to decide which was the most dominant style in a no-holds-barred style of event, similar to the "Vale-Tudo" fights that made his uncles (Carlos, Oswaldo and George), father (Helio), Cousin (Carlson) and brother (Rickson) famous before him. The event was planned out by Royce Gracie's brother, Rorion Gracie with the help of John Milius and Art Davie. Royce won the tournament being the lightest fighter in the competition. This was one of the first official No-Holds-Barred events in America, though Royce had already been a part of a few closed door NHB encounters in his native Brazil.
Royce would fight again in the second, third and fourth event, winning the second and the fourth while failing to win the final of the third due to an injury that happened in the semi-final match.
In 1998 Royce accepted a Jiu Jitsu challenge, something not common for him. The opponent was Wallid Ismail, a student of his uncle Carlson Gracie, who had been challenging him for years. He (Wallid) believed the Carlson school of thought was stronger then Helio's (to which Royce was a star pupil) and wanted a chance to prove it. Wallid had already defeated Renzo Gracie and Ralph in previous events, as the feud grew between the Amazonian and Royce. The fight was taken with special rules and many believed Royce to be untouchable at the time, but the fight proved that Royce's long absence from grappling tournaments had taken its tow as Wallid finished Royce quickly with a Clock Choke (Relógio).
The battle of words between Royce and Wallid didn't stop after the event, but the two never met again in competition. Royce went back to MMA, where he had a successful career fighting in most important shows available, Pride FC, K1 Dynamite and a quick return to the UFC. His career ended only blemished by the positive testing for anabolic steroids (nandrolone) after his win against Kazushi Sakuraba in 2007. Royce refuted the California State Athletic Commission, but the stain on his resume was never removed.
After the death of Grand Master Helio Gracie, Royce Gracie decided to go back to the "old days" in honor of his master and father. He hanged his coral belt (Royce is a 7 Grau BJJ representative, thus black and red belt) and started wearing a navy blue belt, just like the Gracie Jiu Jitsu representatives used to wear prior to the creation of the Jiu Jitsu federation in 1969. During those early days, Jiu Jitsu had two colours, white (for students) and blue (for instructors).